Making a business plan presentation is no easy task as you may require summarizing content from a lot of data into simplified slides containing summaries of elaborate business plans. Moreover, there is a dire need for good graphics for making effective business plan presentations. You can make your job easier by using editable business plan templates with attractive graphics and a professionally designed layout. The below templates offer all that and a lot more.
3D Pie And Bar Chart PowerPoint Template
Any business plan is truly incomplete without statistical data, therefore having a PowerPoint Template with catchy graphics and editable charts can be a lifesaver. This template offers various sample slides with editable charts that are easy to comprehend for end users, with some very fine graphics.
Go to Download 3D Pie And Bar Chart PowerPoint Template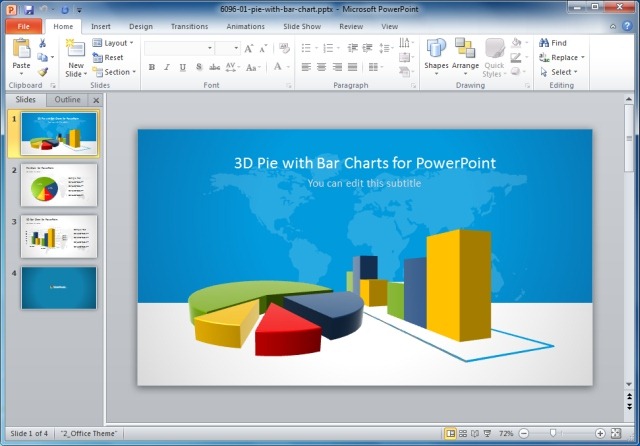 Roadmap Timeline PowerPoint Template
Timelines are an important part of business plans and are used for showing a roadmap for business projects, expected outcomes from a business venture and to show the ETA for the completion of projects. The Roadmap Timeline Template serves as a handy template for making business related roadmaps in PowerPoint.
Go to Download Roadmap PowerPoint Template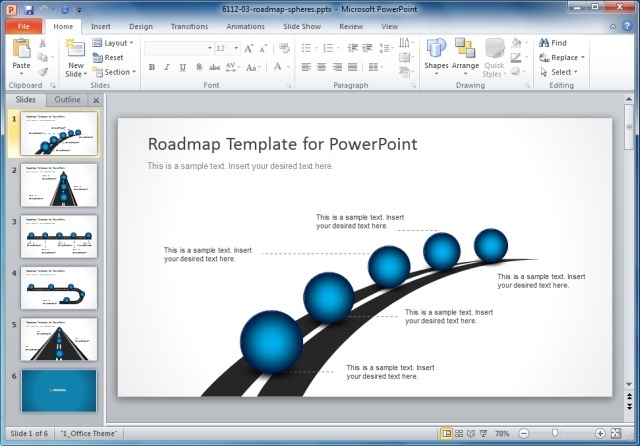 Blue Data-Driven Chart Concept For PowerPoint Template
Many presenters are unaware of the utility of Dashboard templates, which can be instrumental in helping the presenter in displaying complex information in a simplified manner. Such templates can be useful for dividing data in different sections of the dashboard slide, so that the available information can be summarized and adjusted in the form of multiple charts, on a single slide.
Go to Download Blue Data-Driven Chart PowerPoint Template
Creative Timeline PowerPoint Template
This is another excellent template with professionally crafted 3 dimensional graphical timeline slides that can be used for making business plan presentations.
Go to Download Creative Timeline PowerPoint Template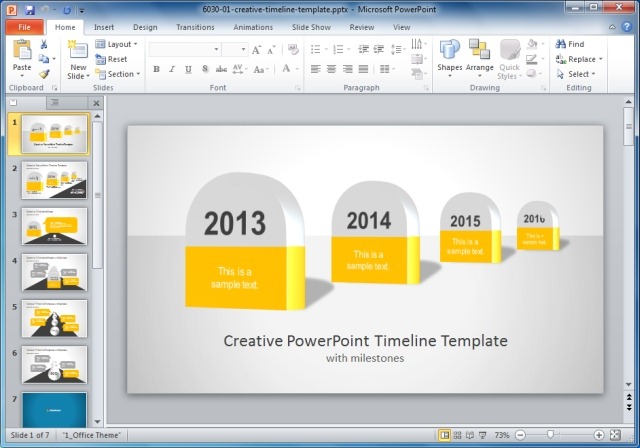 Fishbowl Shapes PowerPoint Template
This is quite a diverse, multi-purpose template. Not only can you use this template for making timelines but also use the given clipart in creative ways to create presentations with the help of cool fishbowl graphics, which come with a business oriented theme.
Go to Download Fishbowl Shapes PowerPoint Template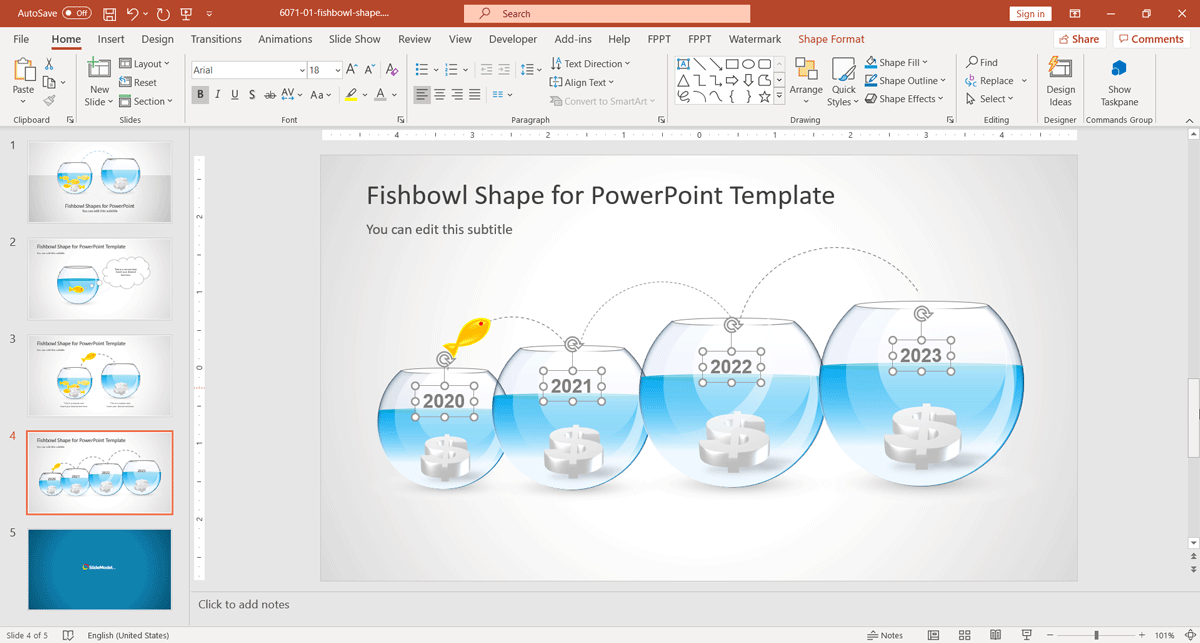 Decision Tree PowerPoint Template
Business plan presentations often consist of sequential slides depicting a tree or chain of command, production process sequence, etc. With this template you can create such sequential slides with ease. The sample slides come with editable, yet clean looking placeholders which have been designed by making good use of white space and a stylish graphical layout.
Go to Decision Tree PowerPoint Template