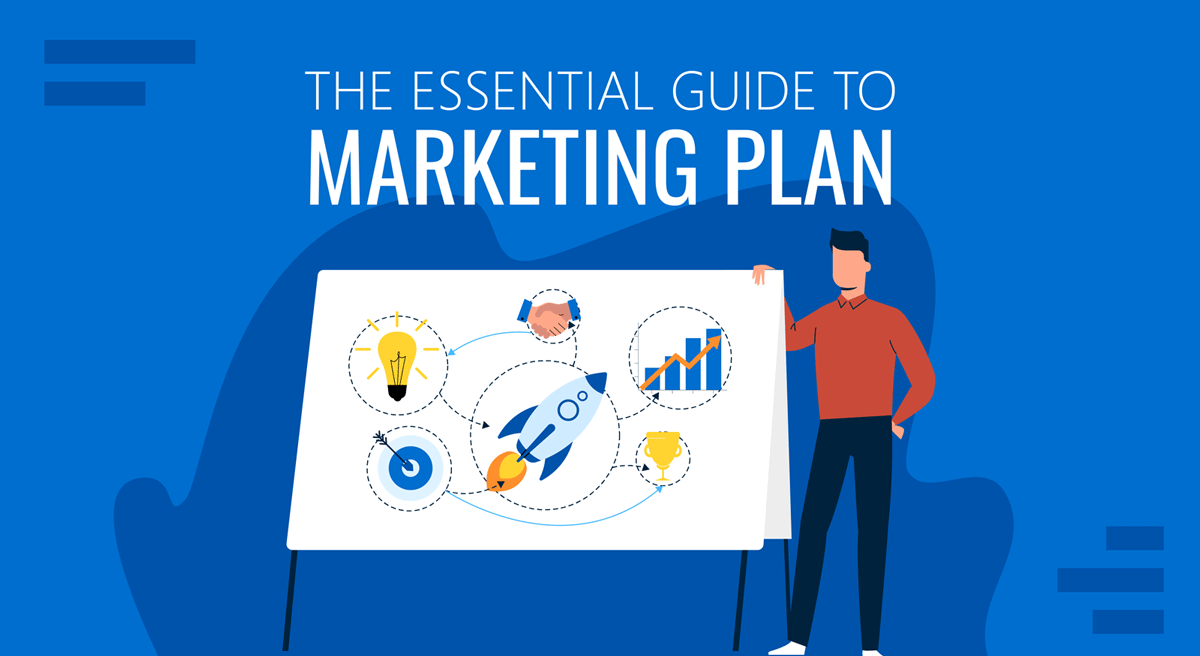 "What helps people, helps business," explains Leo Burnett. A marketing plan is a method businesses incorporate to achieve corporate objectives aligned with their mission and statement. Still, creating a successful marketing plan presentation can become a challenge for many professionals.
What to include, which metrics should be tracked, how to present data visually compellingly, and plenty of other questions can surface when creating a marketing plan presentation. In this article, we will explore in detail all those topics and more to help you create a stellar marketing plan presentation.
Table of Contents
What is a marketing plan?
A marketing plan outlines an organization's advertising approach for generating leads and reaching its target market. A marketing strategy outlines the outreach activities that will be implemented over time and how the organization achieves its goals according to these actions.
According to Harvard, "The marketing plan defines the opportunity, the strategy, the budget, and the expected product sales results." The ultimate objective of the marketing plan is to generate adequate and lucrative activity. Therefore, it should include valuable and practical instructions for allocating resources correctly.
Why do you need a marketing plan?
Having a marketing plan for your business is essential, as it gives direction to advertising strategy, sales strategy, customer support strategy, etc. It provides a timeframe and implementation for the marketing strategies built.
Overall, the main items a marketing plan solve are:
Establishing measurable goals
Actionable consistency for business strategy
Working within a budget for clear financials and detailed expenditure
Improves your relationship with customers
Helps businesses to gain new investors
It is a powerful motivator for marketing teams
Defining your marketing plan early on has numerous advantages. Setting clear goals and objectives and matching marketing techniques to reach them can put you to success.
Moreover, while establishing a firm, marketing expenditures may be restricted, so having a clear plan guarantees you don't squander money.
The Anatomy of an Effective Marketing Plan
Step 1 – Defining business goals
Your company's marketing goals and objectives could be to promote the brand, name, and logo design, expand into a new market, or improve product marketing by a certain percentage. These objectives can be better tracked, measured, and duplicated if they are more defined and numerical.
Understanding high-level marketing and company objectives is the first step. These should form the basis of your strategy. The work can be grouped according to its objectives, allowing your teammates to see the plan behind your operations. Defining your business goals will also assist you in determining whether or not the programs and campaigns you launch are on schedule.
Those who write down their goals are more successful than those who do not. You can set goals using various methods, including the SMART Goals method. Your marketing team can use the SMART Goals method to explain your company's long-term objectives, make adjustments, and develop promotional activities. SMART stands for Specific, Measurable, Achievable, Realistic, and Time-bound. These objectives give you a framework for choosing the most efficient marketing strategy.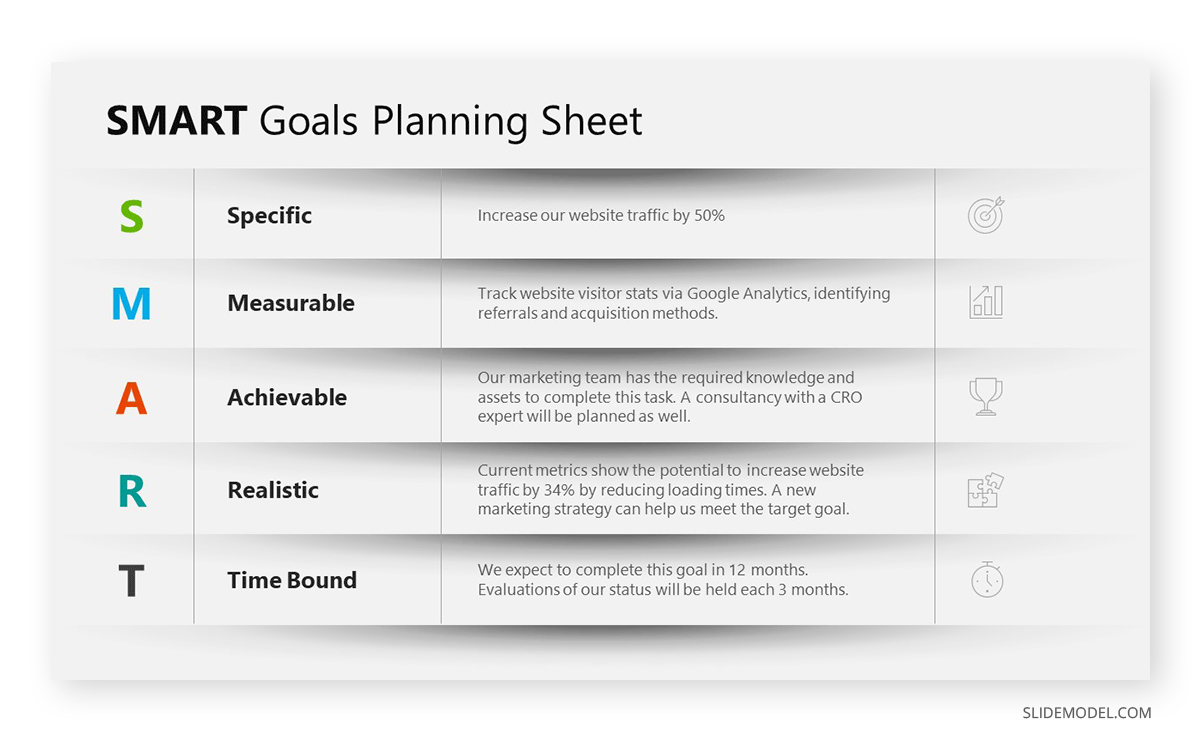 Step 2 – KPI (Key Performance Indicators)
KPI, also known as Key Performance Indicators, is a collection of quantitative measurements a firm or sector uses to assess or compare performance in accomplishing strategic and operational objectives. Measurable KPIs allow you to establish a sense of ownership and accountability for your company goals. They're necessary for completing any company plan actions. A KPI dashboard (a collection of pre-selected and relevant KPIs) shared with a specific team can motivate by offering concrete insight into the team's performance and improving peer efforts.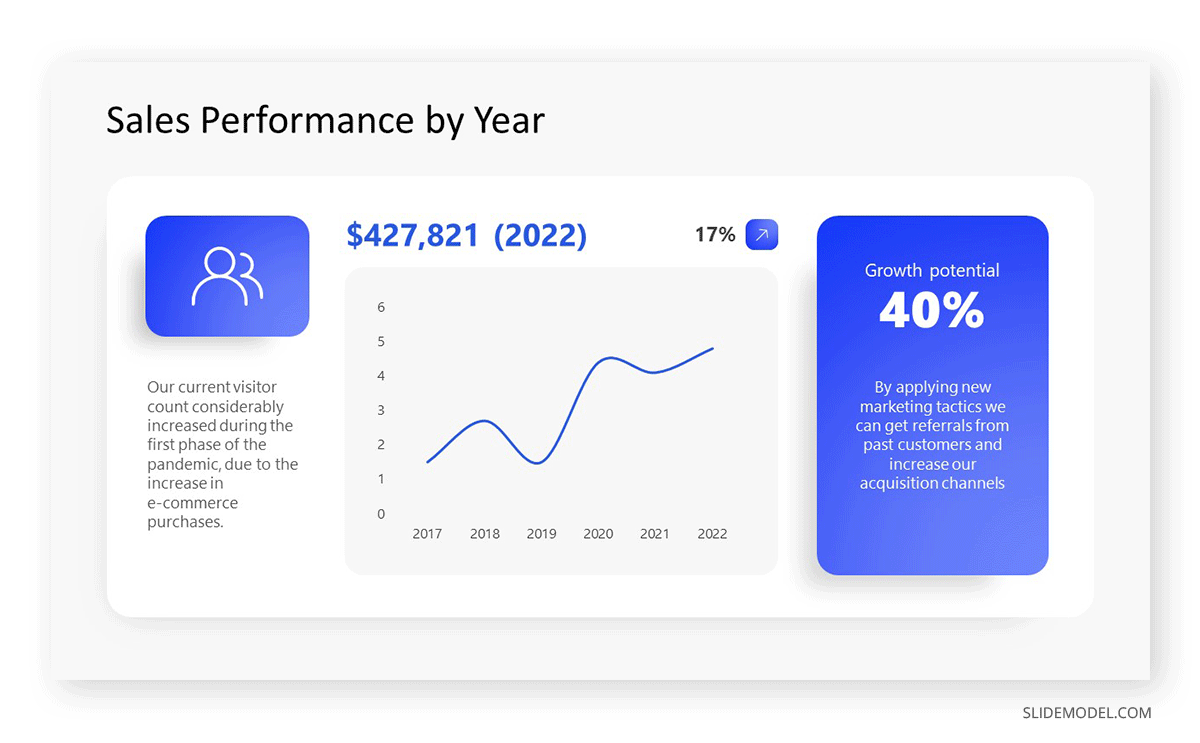 Step 3 – Building a Market analysis
Marketing environment
A marketing environment refers to all internal and external aspects influencing and driving your company's promotional efforts. Your managers should know the marketing environment to sustain success and address any threats or possibilities that may affect their work.
Understanding the marketing environment is critical in recognizing what your customers desire. You would require a marketing environment because it helps to identify your target audience and their demands, particularly when it comes to how customers make purchasing decisions. Evaluating your marketing environment allows your company to create effective marketing strategies before too late.
The marketing environment is wide and varied, with controllable and uncontrollable variables. There are two types of marketing environments to consider: internal and external environments.
Internal marketing environments include your company's strengths, limitations, distinctiveness, capabilities, capital assets and finances, and corporate policies.
To be precise, all the elements that are under your control have an impact on your marketing operations.
All aspects outside your company's control are included in the external marketing environment. The external marketing environment is divided into micro and macro marketing environments.
The marketing microenvironment is inherently related to your company and directly impacts marketing procedures. Buyers, manufacturers, company associates, distributors, and opponents are included. To some point, it can be possible to control microenvironmental influences.
All things outside your company's control make up your macro marketing environment. External environmental forces such as competitive, economic, political, legal and regulatory, technological, and sociocultural parties are considered in the environmental analysis. A marketing strategist can be efficient only by accepting and comprehending the intricacies of the marketing environment.
Competitor analysis
A competitive analysis is a method of identifying competitors and evaluating their strengths and weaknesses compared to your own. It assists you in determining how to deal with competition and fine-tuning your plan. It is essential to conduct a competitive analysis because it will help you to create effective competitive strategies to expand your target market.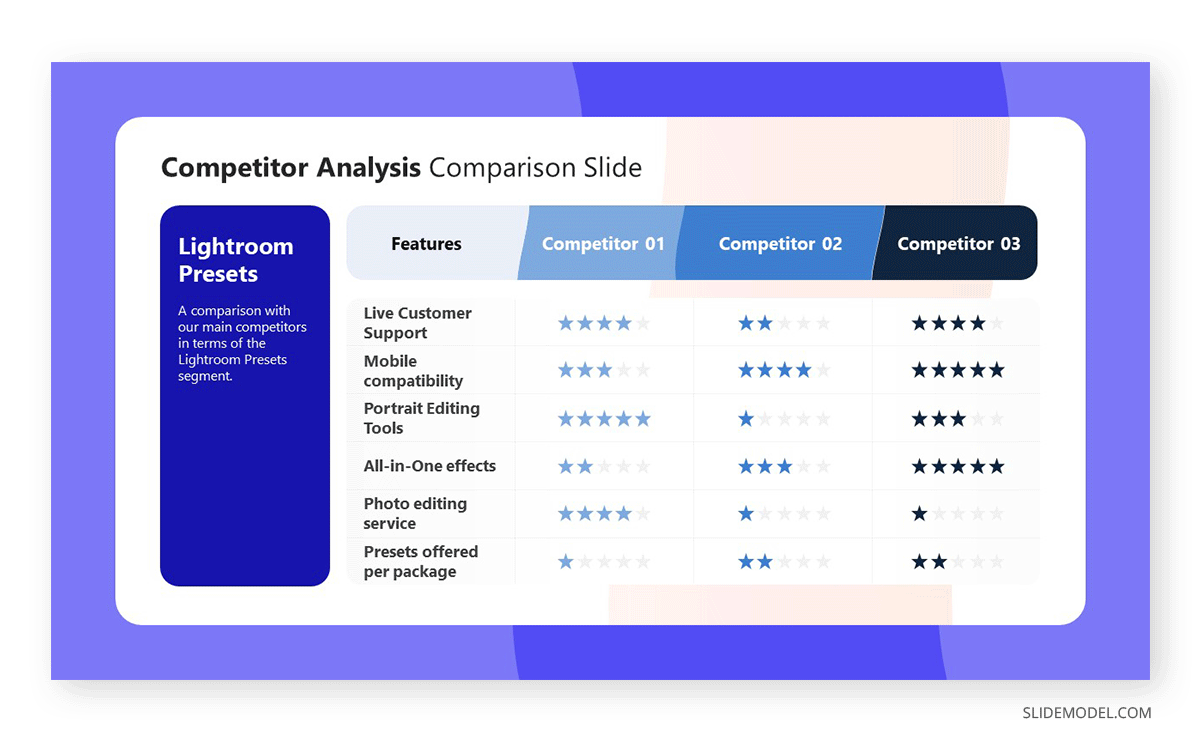 First of all, identify who your competitors are and what products they offer. Take note of their marketing strategies. You'll be able to design methods to help you stay ahead of your main competitors using the information from the competitive analysis.
SWOT analysis
A SWOT (Strengths, Weaknesses, Opportunities, and Threats) analysis is an excellent method to determine how you match up against your market competitors. It is one of the most effective strategies for eliciting the most significant difficulties your company faces today and in the future. It is an integral part of any marketing strategy.
You can use a SWOT analysis to look at your company's strengths, weaknesses, opportunities, and threats. This activity might help you determine where your company stands in the competitive marketplace.
With SWOT analysis, you'll have a promising approach for prioritizing the tasks you need to perform to build your business. If you want to get in and start, feel free to download our editable SWOT PowerPoint templates.
Since you've performed your analysis, the next step is to focus on your target market.
Step 4 – Defining the target market
Once you have assessed precisely whom your company wants to cater to, it will be easier to choose which marketing strategies. Your marketing and communication channels must be tailored to your target audience. Age, gender, geographic region, likes, interests, and other demographics can be associated with audience criteria.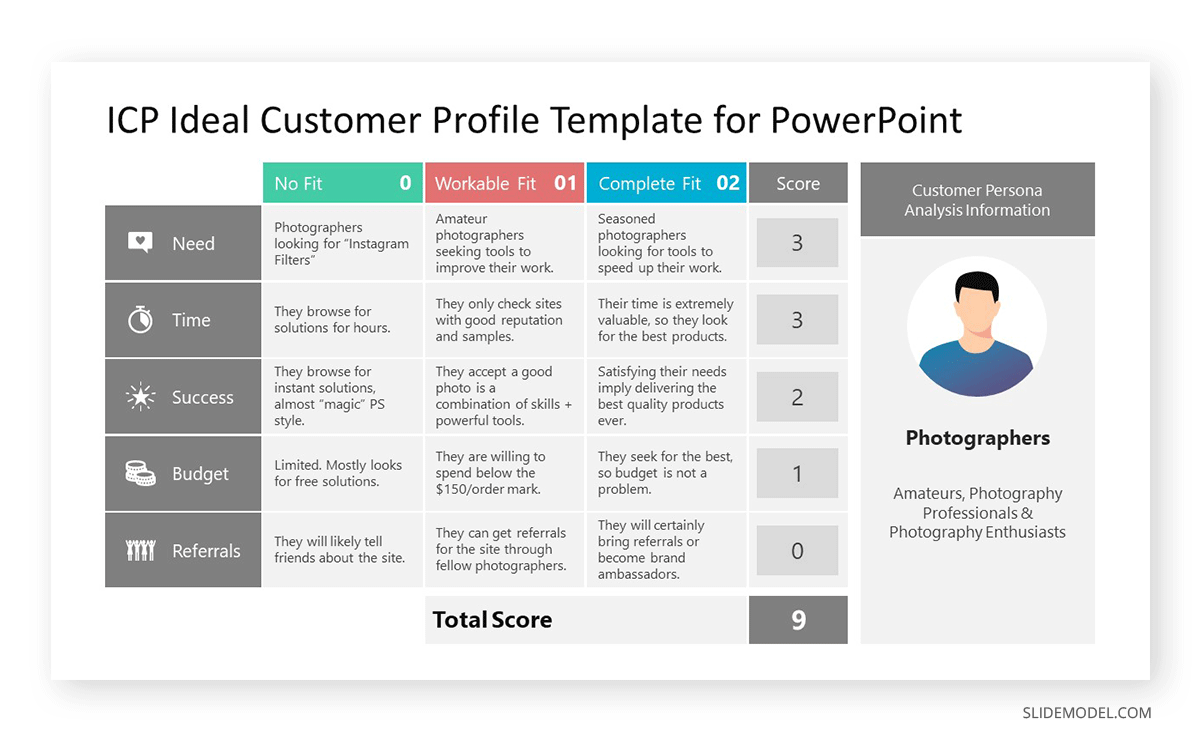 To help you with the process, create different customer profiles or perform market segmentation. By focusing on commitment to service and quality, you can effectively implement a niche differentiation strategy in a somewhat diverse marketplace.
Market Size
The size of a market is one of the most important criteria for evaluating a business plan because if the market is too limited, expansion and funding are not worthwhile. As a result, determining the market size is an integral aspect of every business marketing plan.
TAM stands for "Total Addressable Market"
The TAM reflects the broadest market potential imaginable. It solves who might buy goods or services in general. The TAM is the potential profit a single firm could make in this market.
SAM stands for "Serviceable Addressable Market"
The SAM provides a solution to which TAM market share can be addressed with the particular product or service in view or which could reasonably buy it. The SAM is important since it demonstrates the moderate potential of your business plan. The target audience is outlined and accurately described at this stage.
SOM stands for "Serviceable Obtainable Market"
Lastly, the SOM depicts the SAM's market share that can be practically obtained over a predictable timeframe. It considers the current market environment, production capabilities, promotion, and distribution channels. As a result, the SOM represents the sales potential of your business during its early stages of growth.
The above are crucial components of a company's strategy, especially as you develop your sales and marketing plan, make appropriate revenue targets, and decide which markets are worth your time and money.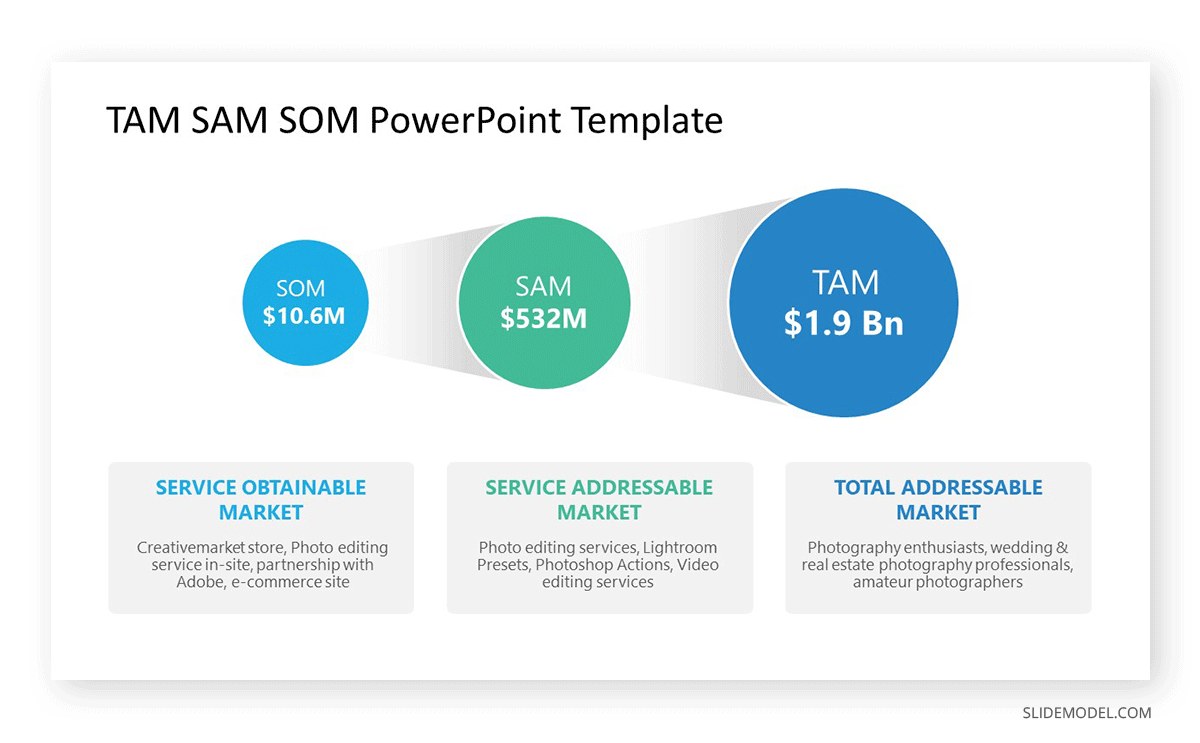 Unique Selling Proposition
Your company's unique selling proposition or USP indicates the unique advantages that your company provides, and hence provides the basis for differentiating you from your competitors.
A strong USP helps to reach your target audience and achieve your company goals by distinguishing your goods in a significant and exclusive way. It makes your marketing content effective and attractive to potential consumers. Your USP concept should reflect throughout your products and marketing strategies.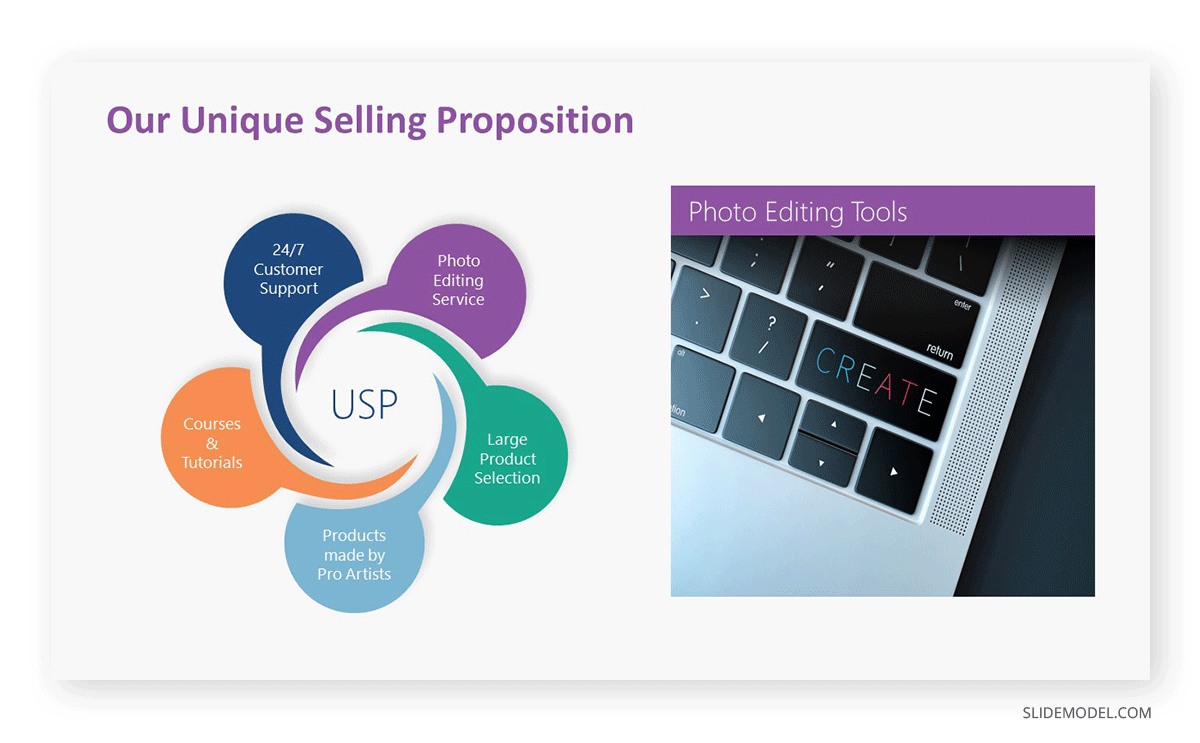 Step 5 – Defining Marketing objectives
Formulating marketing strategies and organizational marketing practices is based on the marketing objectives. The marketing objectives declare what you intend to achieve in the marketplace. The internal and external environmental analysis outcomes significantly impact the marketing objectives plan.
Marketing objectives are both economic and market-psychological objectives. Financial goals are responsible for higher turnover, i.e., they use desirable outcomes to affect sales quantity and price. The company's goals and objectives must be established in concrete terms so that the concerned managers can evaluate performance and, if needed, take remedial action. Increased product awareness among targeted consumers provides information about product features, and increasing consumer willingness to acquire the product are some of the goals for a specific product.
Market-psychological goals are a variant of marketing objectives with a focus on quality. They represent intentional, purposeful changes in future client purchase behavior that correlate to financial aims driving a company's marketing initiatives. Brand awareness, business model, buying intensity, customer service, and product are suitable for qualitative expected values.
Before moving on to the next level of planning and designing the marketing strategy, you must understand the marketing objectives.
Step 6 – Building Marketing strategies
Let us discuss various marketing strategies to Boost your Business Growth.
Marketing mix and its importance
The marketing mix is a significant component of developing and executing a successful marketing strategy. It should demonstrate how your product or service is preferable to your competitors.
The marketing mix describes the many aspects of your company's market strategy. It is a diverse list of elements your company uses to attain its goals by effectively marketing its goods or services to a specific consumer segment.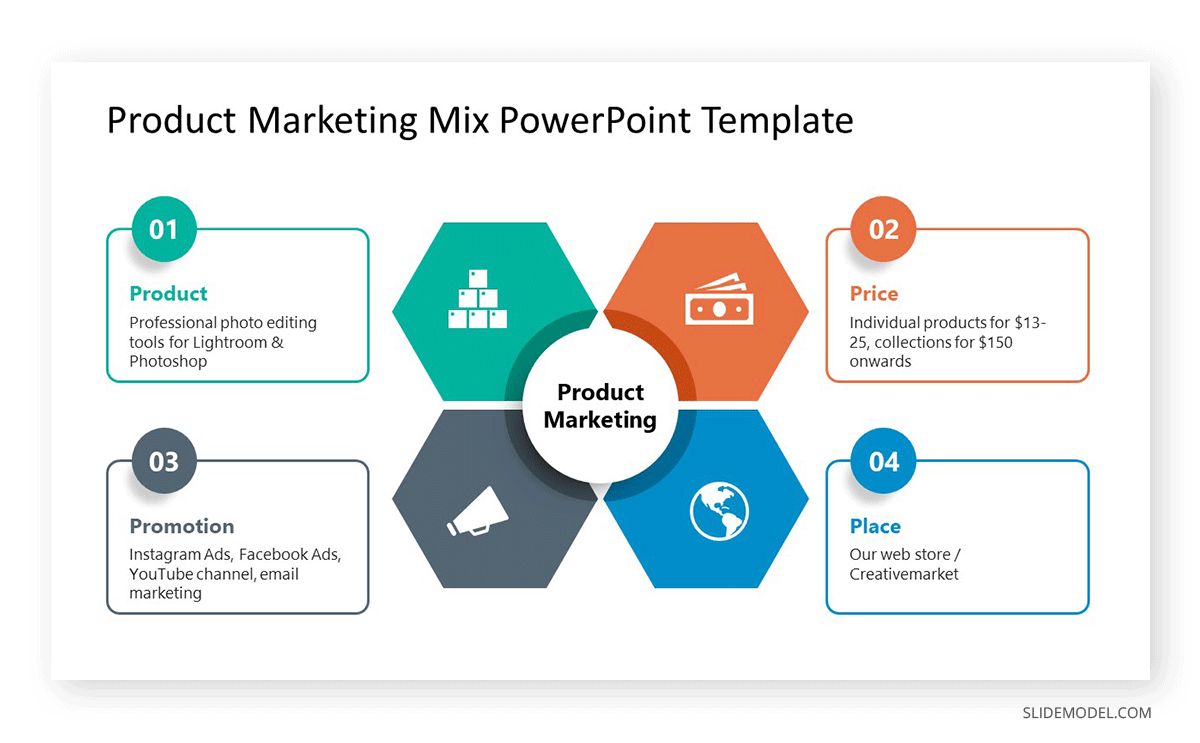 The marketing mix, commonly known as the 4 Ps, comprises four major components: products, price, promotion, and location. The 4Ps are the most essential components to consider when developing a marketing plan. A variant of the services marketing mix is also known as 7Ps Marketing Mix, and includes the addition of people, processes, and physical evidence to the list.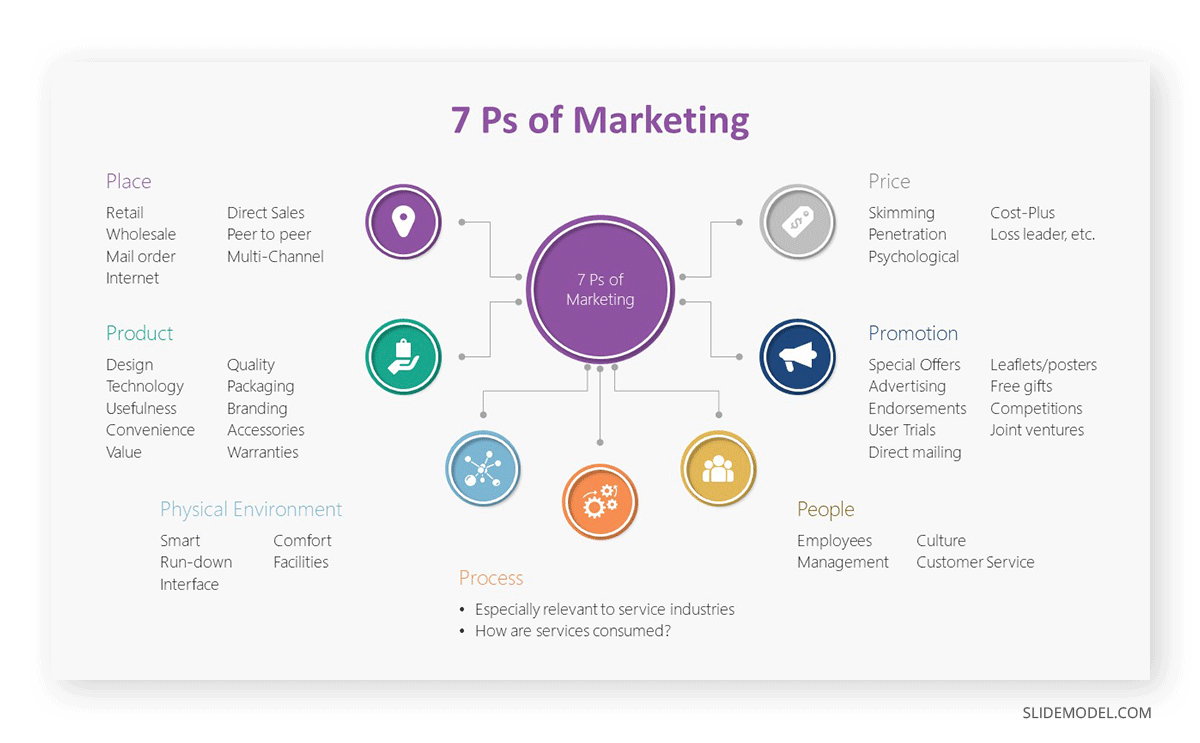 Product
Product development aims to create the best product or service for your target market. Your goods or services must meet every individual client's demand.
The first P consists of two main elements:
Branding is the name, term, symbol, and design by which your product is known. A strong brand name can help shoppers recognize the goods they desire faster, which speeds up purchasing.
Packaging entails advertising and safeguarding the product. It can improve the use of a product or keep it from degrading or being damaged. Quality packaging makes it easy to recognize your products and promote your reputation.
Price
When deciding on a price for your goods, analyze the competition in your target market and the whole marketing mix's cost. Estimate how customers will react to potential product prices.
Pricing and Positioning Strategy
Pricing and positioning strategy determine how you want your customers to recognize your products and services compared to your competitive brands. Your pricing and positioning strategy must be aligned; your product's price should be according to its position in the market. Consider your competition, target audience, and running expenditure while deciding on your positioning and pricing plan.
Here are different types of pricing strategies:
Price Skimming
This strategy is often used when you have a high-priced brand offering that too very unique in the market. Basically, it is linked with highly valued or luxury products. When your product is new, you want to generate sales, and as it grows more prominent, you wish to acquire a wide range of consumers.
Penetration Pricing
Penetration pricing is the complete opposite of price skimming. Companies utilizing a penetration pricing approach have a low-priced product to capture as much market share as possible rather than going to market with a high price.
Time-based Pricing
In the holiday sector, time-based pricing is employed to maximize revenues during summer, when resorts are often busiest. When an airline's aircraft is nearing capacity, it also charges extra. If there is spare space and a short time before departure, it also offers bargains. This strategy is based on delivering a product or service faster by increasing the prices.
Value-Based Pricing
This strategy ignores the cost of production and instead focuses on using the value customers gain from the price of a product or service. This strategy can be used when your product or service is good enough not to be replaced with an alternative.
Place
This includes all the considerations that go into getting the correct product into the hands of your target market. Customers should expect to locate a product or service like yours where placement decisions, such as accessing the proper distribution channels, are made. The layout of your store or shop is also a part of the location decision. It should entice people into your store and simplify finding what they're looking for.
Promotion
Telling your target market about your goods or service is the goal here. It entails direct communication between potential customers and sellers.
Your marketing mix will assist you in promoting suitable goods to the right people at the right price and at the right time for your company. Therefore, your marketing mix serves as a blueprint for achieving your business goals. It provides a sense of direction while reminding you to think about your target market.
Step 7 – Selecting Marketing Channels
Where does your target audience spend most of their time? Is it social media or reading newspapers or online periodicals? When you know what they prefer more, you can better select the channel of marketing you want to use in your strategies.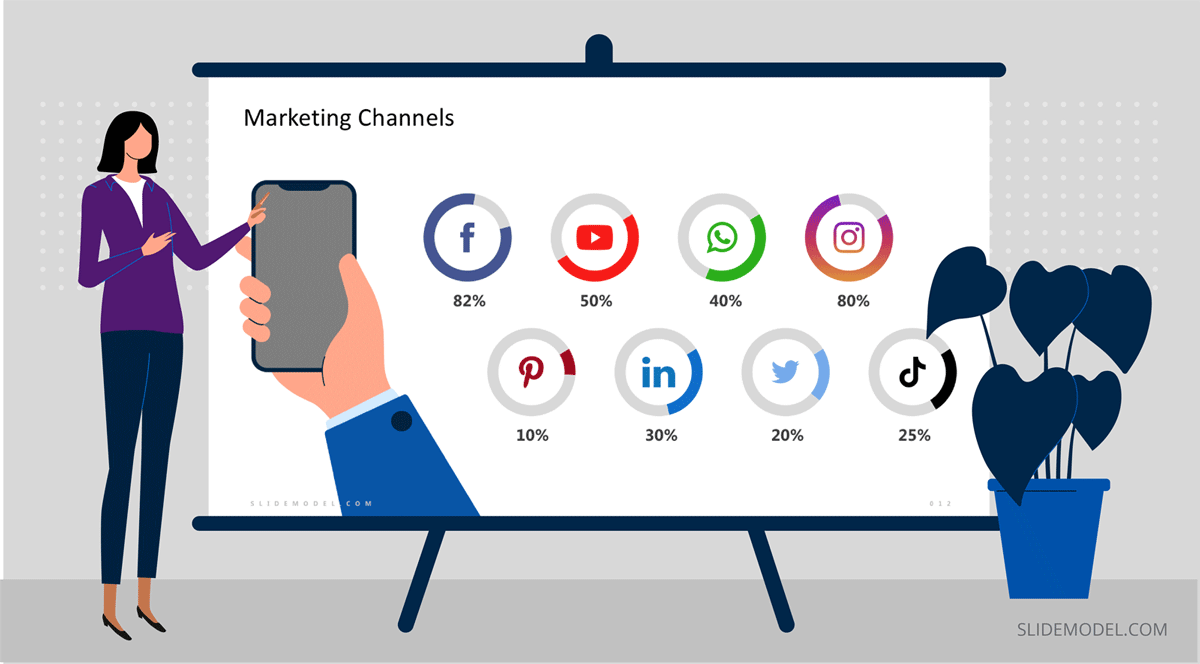 Here are different methods of marketing:
Outbound Marketing
Outbound marketing is a sort of marketing that includes pursuing clients rather than allowing them to approach you naturally. This strategy, which entails employing cold calls, Television ads, and print ads as the significant way of recruiting clients before digital marketing became a regular practice, was prevalent before digital marketing became a common practice.
Outbound marketing includes social ads, search engine marketing (SEM), native advertising, and traditional commercials, among other forms of paid advertising. It is still a popular digital marketing strategy today. For example, email blasts, which are bulk email campaigns delivered to an extensive list of subscribers, are still a popular advertising strategy.
Inbound Marketing
Inbound marketing is a general term that includes almost all forms of marketing, from social media to content. Inbound marketing tries to lure clients by leveraging various forms of content, such as blogs, videos, podcasts, social media, and newsletters. The content engages your clients, making them happy and building lifetime trust in your brand.
Content marketing is one of the most common inbound marketing strategies you can learn more about further down.
Inbound marketing is gaining popularity because it draws them to you rather than interrupting people with intrusive advertisements. Because consumers are actively looking for your material, inbound marketing is effective. With the help of an Inbound Marketing PowerPoint template, digital marketing professionals can save hours of effort and time and prepare presentations with the conclusions of a marketing analysis campaign.
Digital Marketing
Digital marketing isn't a specific strategy by itself; instead, it's a direct reference to any digital technology marketing. Digital marketing has taken the marketing world by storm. Almost every sales and marketing expert widely uses it. With digital marketing, marketing has grown to reach clients in new and more intriguing ways due to advanced technologies. This marketing channel focuses on business growth, which is crucial for the growth strategy.
As you read, you'll know that most of the marketing types we will discuss are a form of digital marketing. Some of them are:
Content marketing
Email marketing
Social media marketing
Advertising
Each type of marketing is vital to the whole, and they all work together to create a comprehensive digital marketing strategy.
While so many digital marketing platforms are available, selecting them in a way that works for the company's goals and, especially budget, can be challenging. Paid, owned, and earned media classifies various channels into segments that make creating and enhancing effective marketing strategies easier.
Paid media is content you pay to be placed before your viewers as an advertisement, such as ads on social media, whereas owned and earned media is free. Owned media refers to the content you make and maintain, such as your website, blog posts, or Facebook page. In contrast, earned media refers to content created about you by others, such as influencers or reviews of your product.
Content marketing
When drawing readers to your website, content still comes out on top. Users are drawn to your website by relevant content, keywords, and offerings. A well-developed content marketing strategy can help you customize content for your client's needs and gain genuine traffic.
With Google's MUM algorithm update, websites with well-written content created in natural language are expected to rank higher. Create a well-thought-out strategy for delivering high-quality content regularly, allowing your company to gain genuine traffic and reduce bounce rates. Good solid content should have concise headlines, relevant data sources, and answers to any readers' issues.
Email marketing
According to recent statistics, more than 85% of marketers utilize email as their primary lead-generation medium. In the case of email marketing campaigns, you must send the correct kind of message to your target demographic to remain effective. Email marketing is done correctly, establishes a relationship with your clients, and earns their confidence. Include exciting information like blog articles, user-generated content, and videos in your emails. Customize emails by including information like first names and tailoring material to the client's interaction with your site.
Social media marketing
Social media has made a lot of progress since its beginning, and it is now one of the most widely used marketing channels. YouTube and Facebook remain the most popular social media platforms, with Instagram and Pinterest coming in second and third, respectively.
A social media marketing strategy that emphasizes brand recognition, customer interactions, and captivating posts can help you establish a solid social media profile and attract consumers to your products and services. To enhance interaction with your target market, focus on generating effective communication strategies across all social media channels and creating video content.
Advertising
There are various advertising options to consider for your company—the alternatives for advertising range from social media to television and print. One thing is sure online advertising is a practical approach to getting the attention of your target audience. It enables you to more precisely target, monitor, and assess the effectiveness of your paid marketing campaign more.
To grow in the digital advertising industry, learn how to advertise on Google. Because Google is the world's most popular search engine, you'll want to keep ahead of the competition by appearing for essential keywords relating to your services.
Influencer marketing
Influencer marketing is partnering with influencers (people who already have a large following) to use the potential of Instagram and other social media. These persons are considered experts in their fields, and their followers will listen to their advice. When an influencer endorses your product, it immediately earns credibility in the eyes of their followers. As a result, your brand will acquire more visibility and attract new clients. Influencer content is a marketing technique that will continue to grow in the coming years.
Because many influencers rely on paid advertising for income, they typically demand payment in exchange for endorsing your company. You'll effectively be sponsoring one of their social media postings in this situation. Evaluate which collaborations will be most beneficial to your market and budget.
Affiliate marketing
You might wonder, what is affiliate marketing? It is similar to sponsored collaborations in which others market your business on your behalf. By establishing an affiliate marketing program, you'll eventually partner with another affiliate who will promote your products on their social media sites, blogs, and other platforms. Their sales are recorded using special links known as affiliate links, which allow the individual to be paid for their efforts.
This type of marketing is becoming increasingly popular, and more businesses are launching their affiliate networks. As a result of this increase, many companies now use affiliate marketing as part of their entire marketing plan.
Landing pages
A landing page is a best friend for the marketer. Conversions are the sole objective of this standalone page. Regardless of how good your various online marketing techniques are, your landing pages and website must convert at a reasonable rate to justify your efforts. A one-second delay in page loading time causes a likely decline in conversions. Landing pages should have a powerful message, optimized headers, and helpful content to be the most effective. Stay updated on landing page best practices to improve your website conversion rate.
Recommended Marketing Plan Templates for Presentations
As we know, this process can be taxing, especially if the deadline is around the corner; please check our suggestion for marketing plan templates. These products were designed by professionals, and are intended for visual impact, clear data presentation, and reusable purposes.
Marketing Tactics
What are Marketing Tactics?
Marketing Tactics are the strategic measures that drive the advertising of your company's products and services to achieve the defined marketing goals. Your marketing strategy and your company goals and objectives will determine the basis of marketing tactics. The purpose of some marketing tactics might be to promote your content to reach your target audience, while for others, it might be to maximize sales yet maintain a competitive product or service. As a matter of fact, you can leverage a variety of marketing tactics.
Content Marketing Tactics
Focus on content transparency and authenticity
Your consumers may want to know your new product ideas, how you create your product, or even your revenue numbers. If you reveal to your audience what they want and meet their demands, you may directly connect to your audience. For this, your content must be transparent and authentic.
Dynamic CTAs
Dynamic CTAs are elements of personalization that create a unique call-to-action based on the viewer. It makes the content more personalized therefore generating more traffic to your site.
Search Engine Optimization (SEO)
Create content and improve your online services to make it easier for those seeking specific information.
Use Emotional Keywords in Headlines
The most effective technique to write compelling headlines is to use emotional keywords. This will give your content a boost. People will be prompted not only to read it but also to forward it on social media. Also, you can add headlines showing data. Create high-quality content to grow your search traffic and rankings.
Email Marketing Tactics
Personalization
In the email subject line, you can add the name of the person you are interacting with. It gives a personal touch.
Automate Referral Campaigns
Set up automated referral campaigns via email via your CRM or another technology that allows you to automate your email marketing CRM.
Set up automated referral campaigns via email via your CRM or another technology that allows you to automate your email marketing CRM.
Make sure you use a quality email finding tool. This way you will get more clients. Deployment of email authentication protocols like DMARC can have a lasting positive impact on your email deliverability rates, making your marketing campaigns more of a success by reducing spam.
Social Media Marketing Tactics
Use social media platforms to generate traffic
Social media platforms like Instagram, YouTube are the most used platforms to connect and engage potential consumers.
Live streaming
To engage your audience, you need to communicate with them directly. Live streaming allows you to reach more people and thus maximize your social media presence.
Customer Testimonials
Testimonials directly from your customers' words express appreciation for and faith in your service and products, providing a positive review of your company.
Influencer Marketing Tactics
Influencer-driven product launches
Influencers are considered experienced in their niches, so their followers happen to trust the products promoted to them.
Influencer Endorsements/Sponsorships
One of the most effective ways to encourage consumers to trust your products is through influencer sponsorships.
Marketing Budget
You'll need a comprehensive and practical marketing budget to implement a marketing strategy successfully. Your budget should be suited to your company's unique qualities. Your business stage also determines your marketing budget. Once you decide which marketing channels you will use, you can define your marketing budget.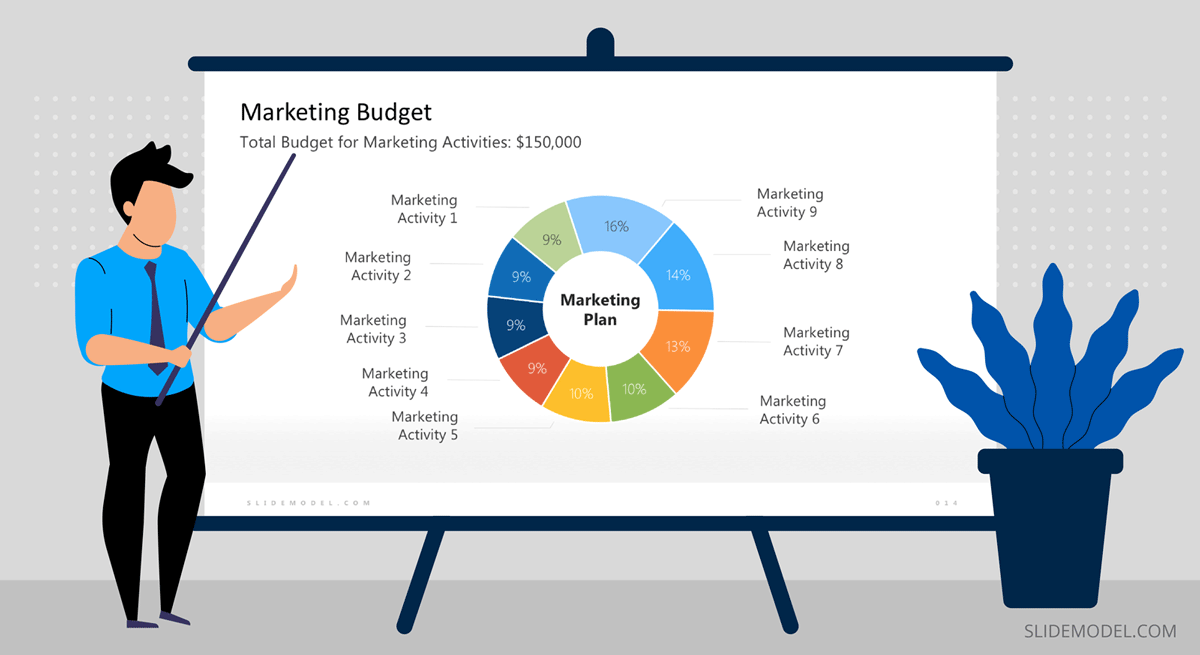 You must recognize the role of marketing in assisting your company. Specific methods can be defined from there. Then, to correctly and fairly measure marketing success, you must define KPIs to connect the budget with your goals. Choosing how much money to invest in marketing is a big step, but deciding when, where, and how to spend that money is far more complicated – and has a considerably more significant impact on your company's performance.
What is the difference between a marketing strategy and a marketing plan?
A marketing strategy is reaching out to potential customers and converting them into paying customers. A marketing strategy is different from a marketing plan in its approach. It is a larger picture of how you intend to remain ahead of your competitors.
On the other hand, the marketing plan systematically lays out the specifics of how you'll put your strategies into action. Your marketing plan is the framework of strategic marketing actions that help you reach your marketing goals and is driven by your marketing strategy.
Marketing Strategy Outline for an effective Marketing Plan Presentation
Your marketing strategy is an essential aspect of your overall business plan. This outline is intended to assist you in thinking through areas of your proposed business plans and the market channels you will use to reach your target market. A strong marketing plan involves everything from identifying your target clients to how you will reach them to how you will create repeat purchasers, whether you are just starting your firm or thinking about expanding your operations.
Your marketing strategy is the roadmap you'll follow to gain customer loyalty and boost your company's success. Use the following slides outline to create an engaging marketing plan presentation:
Executive Summary Slide: A brief overview of your marketing plan
Business Goals Slide: Represent precisely what your business depicts
Market Analysis Slide

A. Identify your target customer.
B. Identify your direct and indirect competition and state how your business will differ?
Market Objective Slide: Define the economic and market-psychological objectives of your business.
Market Strategies Slide: Identify how you will achieve the set targets in the market.
Marketing Channels Slide: Identify the methods via which your potential clients communicate with your competition.
Marketing Strategies Slide: Present a clear and coherent image of how you intend to market/sell your product/service and how these techniques will result in profit.
Marketing Budget Slide: Identify the amount of money you will require to sustain in the market.
Marketing Implementation Slide: Set and apply realistic and tangible goals to evaluate your marketing success
Why do you need a marketing strategy?
The marketing strategy should come prior to the marketing plan, as it is the grounds on which the marketing plan should be arranged.
The main reasons why you need a marketing strategy are:
Defines the goals to be measured in the marketing plan
Helps to define vision and long-term objectives
Helps to decide which marketing channels the efforts should be focused on
Allows companies to address where the money should be spent
It becomes the guidance to build a marketing plan, and your reference point when questions arise
Establishing your marketing strategies beforehand has numerous advantages. You are on the path to success when you define your goals and KPIs and integrate marketing techniques to attain those goals.
Marketing Implementation
Marketing implementation is bringing your marketing strategy into action to generate favorable results. A marketing implementation plan ensures the appropriate execution of your marketing strategy. It breaks down your marketing strategy into manageable activities, responsibilities, and objectives that are easy to grasp and follow.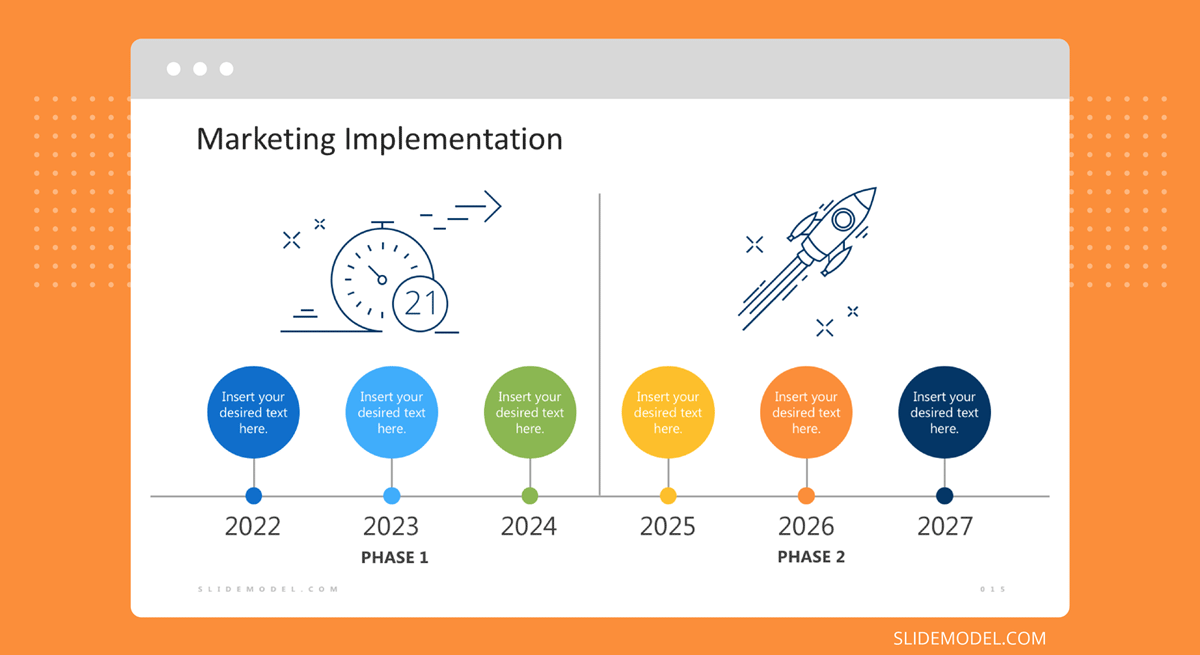 This part of the marketing plan explains how the company will conduct its marketing strategies, including how it will be structured by operations, products, areas, and target audience categories. You can take various steps to build an effective marketing implementation plan. Some of them are as follows:
Create realistic scenarios
Firstly, in a marketing implementation plan, you should set reasonable expectations for how quickly you can meet marketing goals and objectives. When you decide on a timeline from the beginning, it assures that everyone involved is informed of and capable of meeting each deadline.
Review your marketing strategy
Re-examine your marketing strategy to ensure it is well-developed, efficient, and results-oriented. You may include any other aspects you come across when creating your implementation plan. While reviewing your marketing strategy, make sure you have focused on every essential element.
Create workflows for all of your content and tasks
You may make a simple list of tasks and promotional procedures for your members to perform. Try creating the steps in procedures as straightforwardly as possible and linking aspects that make sense. Allocate assignments to groups of people, and give each one a time limit or deadline. Before sharing the finished version, review the workflow with all parties concerned and seek input and suggestions. For maximum output, facilitate cooperation throughout the implementation plan.
Communicate with your team
After defining your marketing strategy, workflows, and KPIs (Key performance indicators), ensure everyone is on board. Creativity, efficiency, and performance can all improve from open communication and collaborative ownership. Communicate your plan with partners and other company units to secure commitment and acceptance for the team's actions.
Tips and avoiding pitfalls when preparing a Marketing Plan
To create an effective marketing plan:
Analyze the various needs of client groups and focus on the market.
Determine if you can sell more to your current clients or how you can improve meaningful client engagement.
Set out necessary aims and create an efficient action plan to implement your marketing strategies.
Set clear, realistic, and measurable targets using the SMART Marketing Goals approach (Specific, Measurable, Attainable, Realistic, and Timely).
Apply the RACE Framework, which will help to streamline marketing objectives.
Some Pitfalls of the marketing plan can be:
Making assumptions about a client's needs can lead to the inefficiency of your marketing plan.
Do not rely on a smaller number of consumers.
Underestimating the competition can have considerable consequences on your business.
Final words
A marketing plan's ultimate purpose is to ensure that marketing operations are relevant and timely to meet your business's goals. An ideal marketing plan encompasses the strategies for identifying a long-term competitive position and the resources required to attain it. Your capability to anticipate the appropriate marketing strategies distinctly and update and improve your activities regularly is essential for the growth of your business.