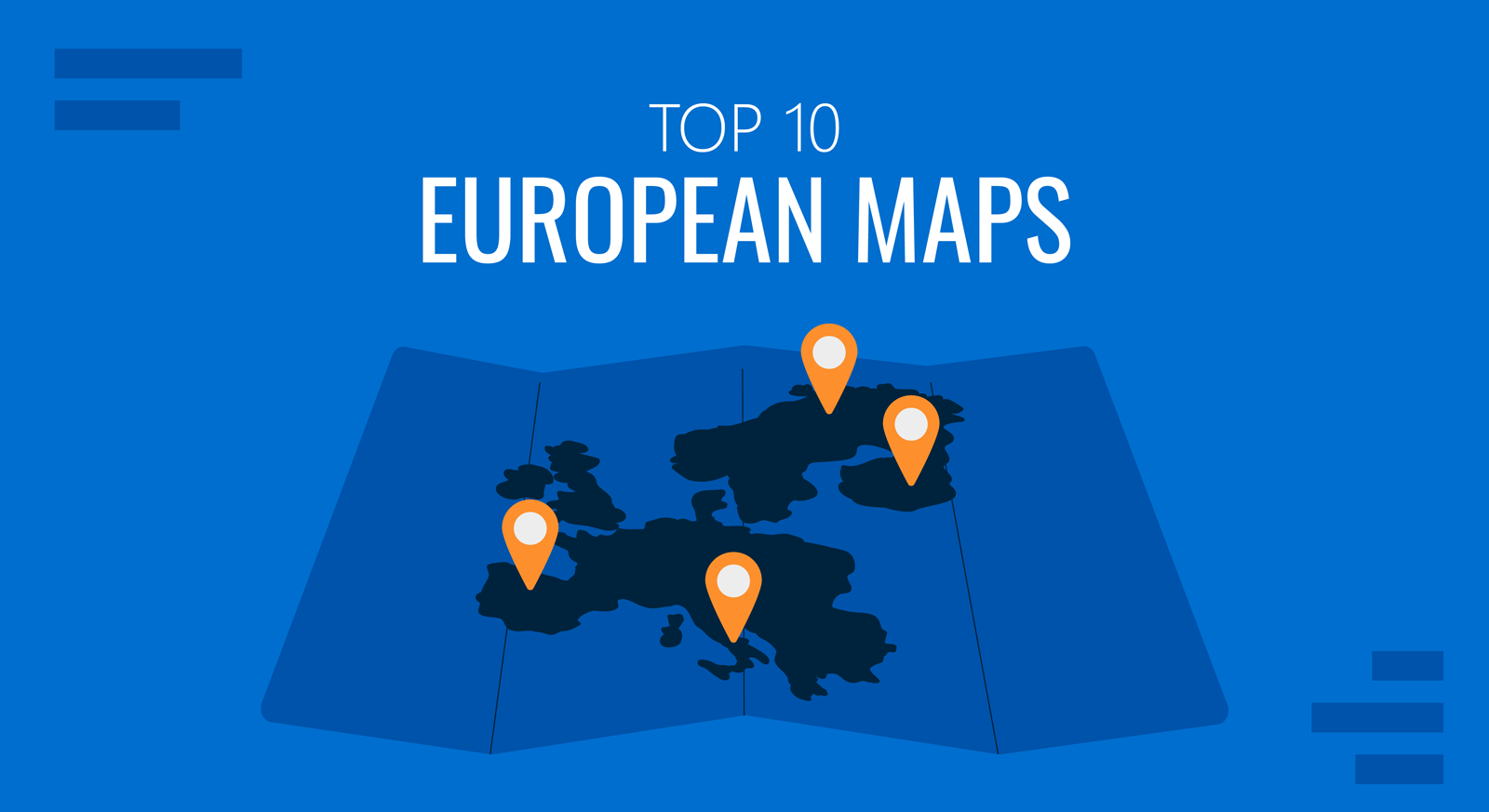 It´s possible that at least once, either on media, a movie, or a book, you´ve seen a sight from Europe. It doesn´t matter which country it is, but always European views seem alluring and exciting. Therefore, being one of the oldest places of western civilization, Europe is a destination for business or pleasure for travelers everywhere.
However, when staring a Europe map, you might ask yourself about locations that can suit your interests: building new entrepreneurship, studying abroad, understanding markets, mapping resources, or any educational use. So if you´re facing the need to create any PowerPoint Presentation that involves either a European countries map, outlines of major cities, or locations that can be of interest, we have your back. This article will share several types of European maps that can be used for pretty much any presentation.
Europe Map
Traveling is accessible through the ground, air, or water in Europe. The full train lines can get you across several countries in a matter of hours; flying is also a quick and straightforward option to move around if you spend less time traveling. If you are more of a hands-on adventurer, it´s easy to pick and choose roads to drive through and get through borders seeing everything close by.
Suppose you happen to be in the travel industry. In that case, agencies or websites, hotels, airlines, train companies, and more can benefit from sharing presentations with potential buyers or business allies that can confer the capabilities of this kind of route. With the Europe Map Template, you can see and point in different locations where stations or courses are set up in each Europe city.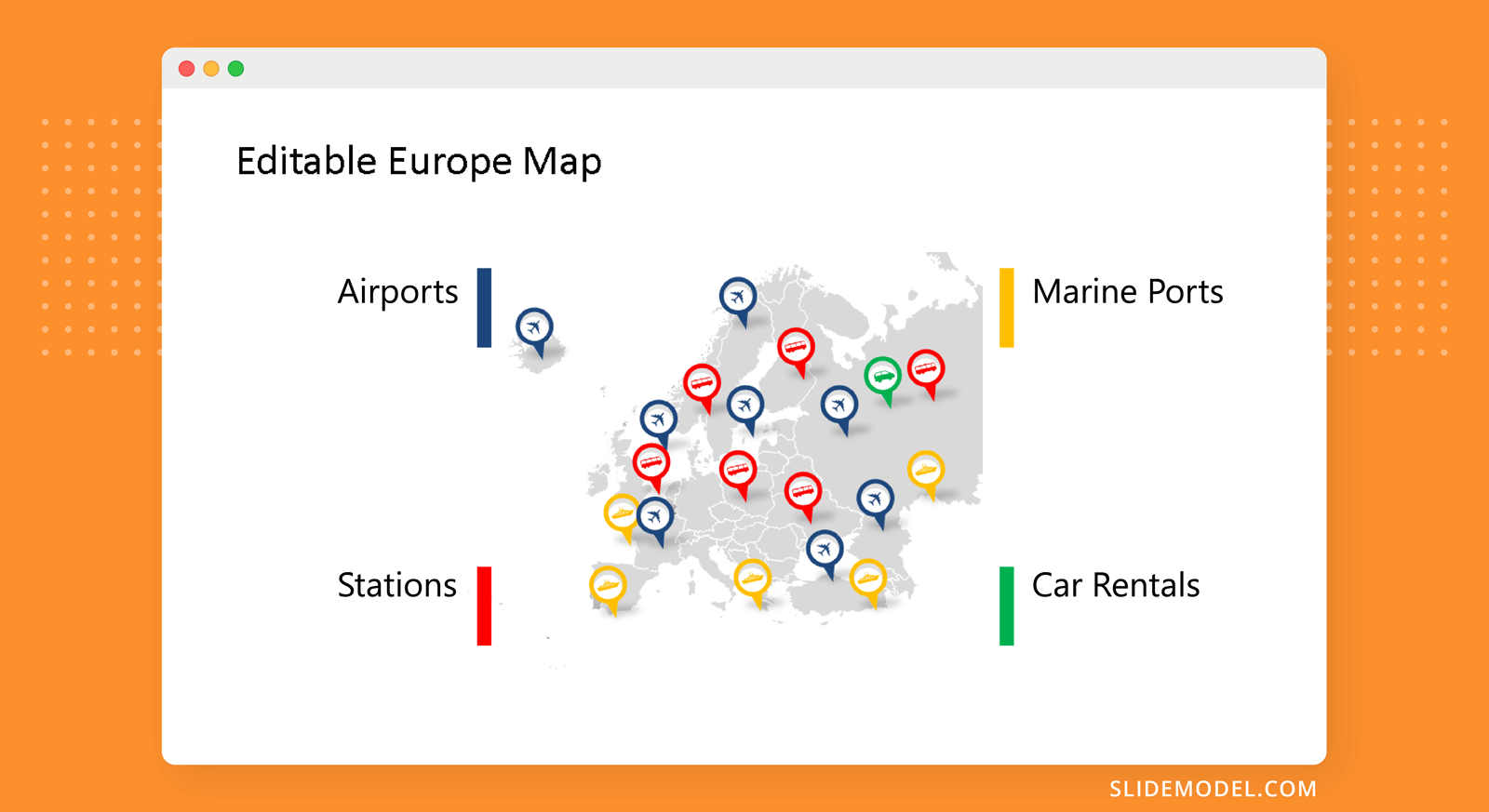 Capital Cities of Europe
Some of the most influential cities in the world are located within the old continent. Nevertheless, constant political and demographic changes have generated variations in names or points of interest. Accordingly, it´s essential to have up-to-date information about the capital cities of Europe.
A map of Europe with a much more single country, for example a Switzerland map, can be helpful to point out the capital city: in this case Bern.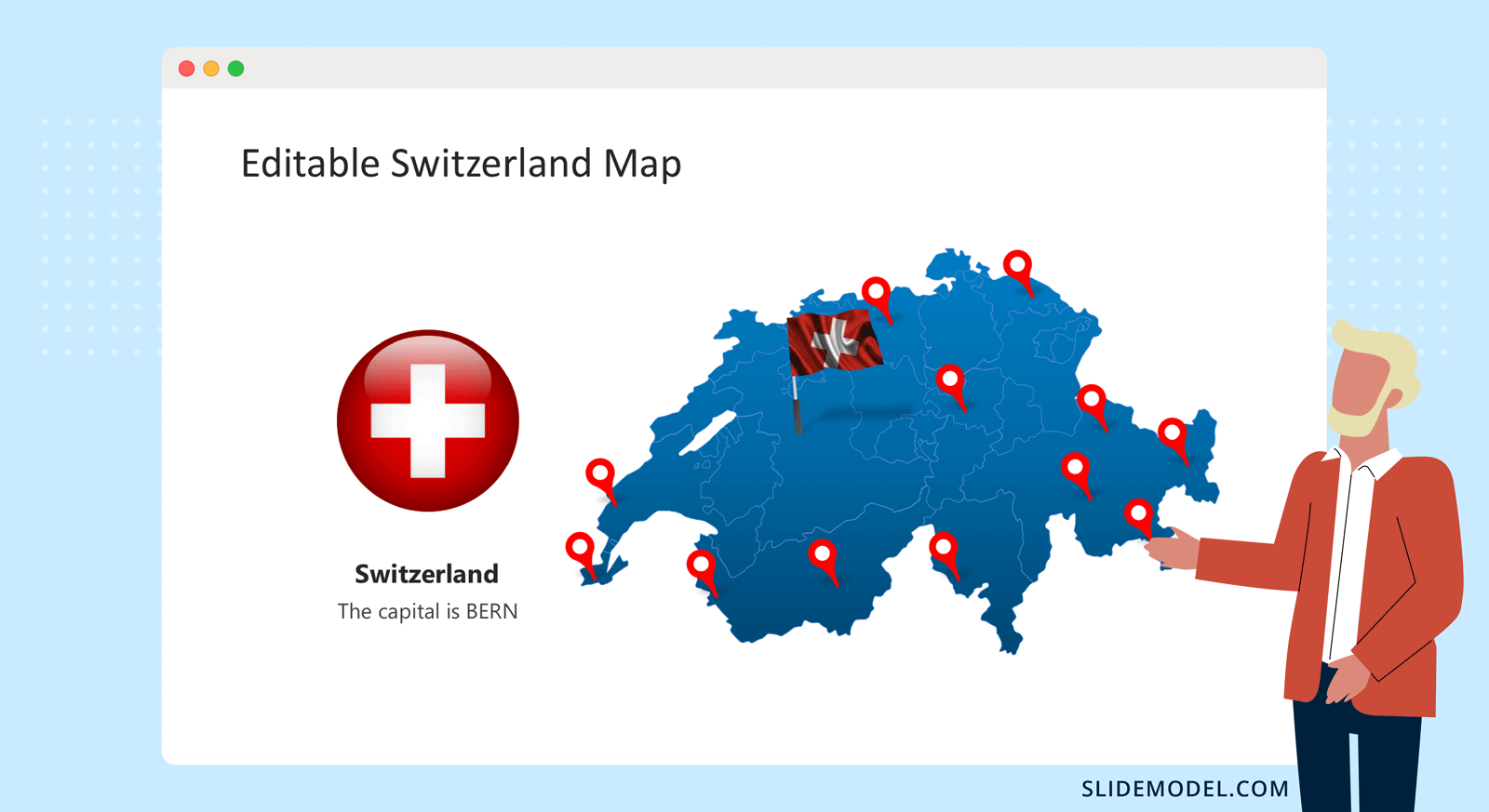 Blank Map of Europe
Europe has had political and demographic changes and variations that have profoundly changed during the last 50 years. This is why, sometimes, a blank map or Europe can be pretty helpful to point out specific locations, regardless of the demographics of it´s surroundings.
For example, you might use a simplified map that shows no borders to present where a city or country is located in Europe as a whole. In this example, we used a location pin to define where Germany is determined regarding the rest of Germany.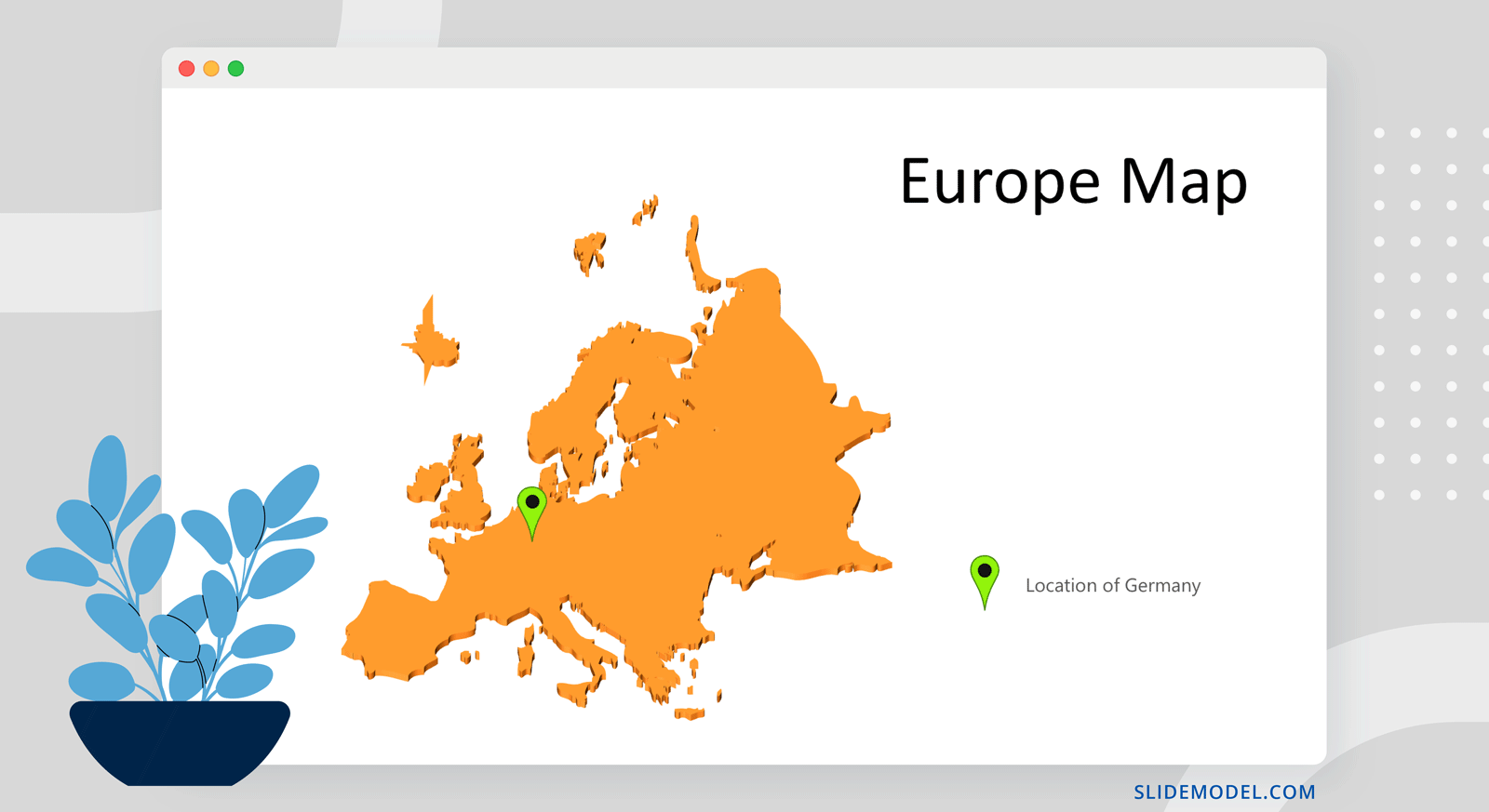 Where is Europe on the Map?
Often for academic purposes, teachers or instructors might need to showcase the locations of specific regions on the map. However, traditional world maps can show an excessive amount of information that can confuse the user.
A creative format to view a map can be this folded map template. Here you can clearly understand where is Europe on the map, as it can be easily highlighted. This type of template can also be used in a business presentation to highlight continents or regions where the business will be done.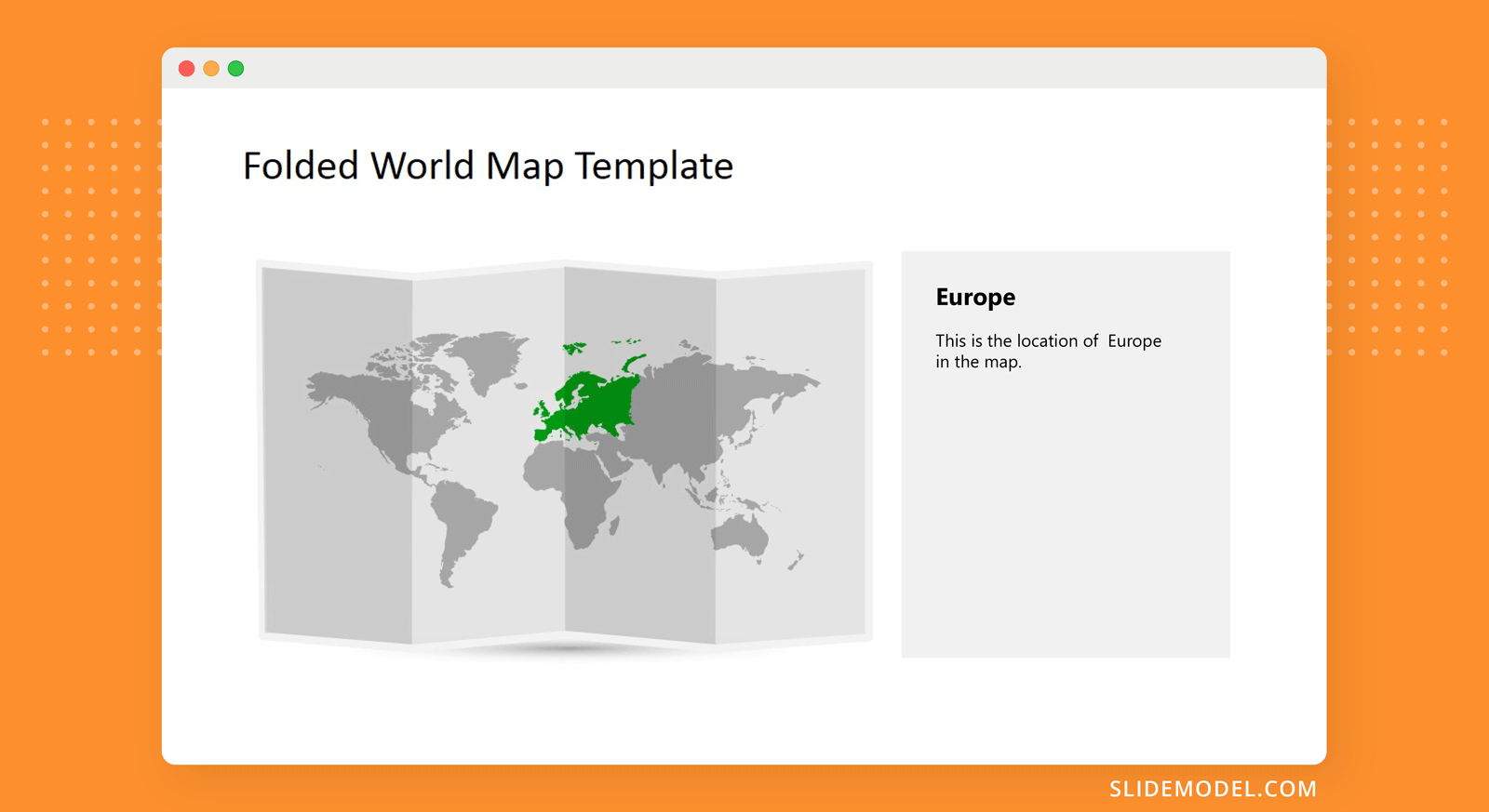 Europe Landmarks
Europe´s popularity is deeply connected with its unique landmarks. Old human treasures or even modern buildings designed with the latest technology are easy to recognize worldwide. Therefore, if you are looking for PowerPoint themes that showcase this type of location but are functional, this type of template can be helpful.
In this example, a template with a Europe map outline also displays the mythical Eiffel tower -a classic visitor favorite in France-, in harmony with interesting data.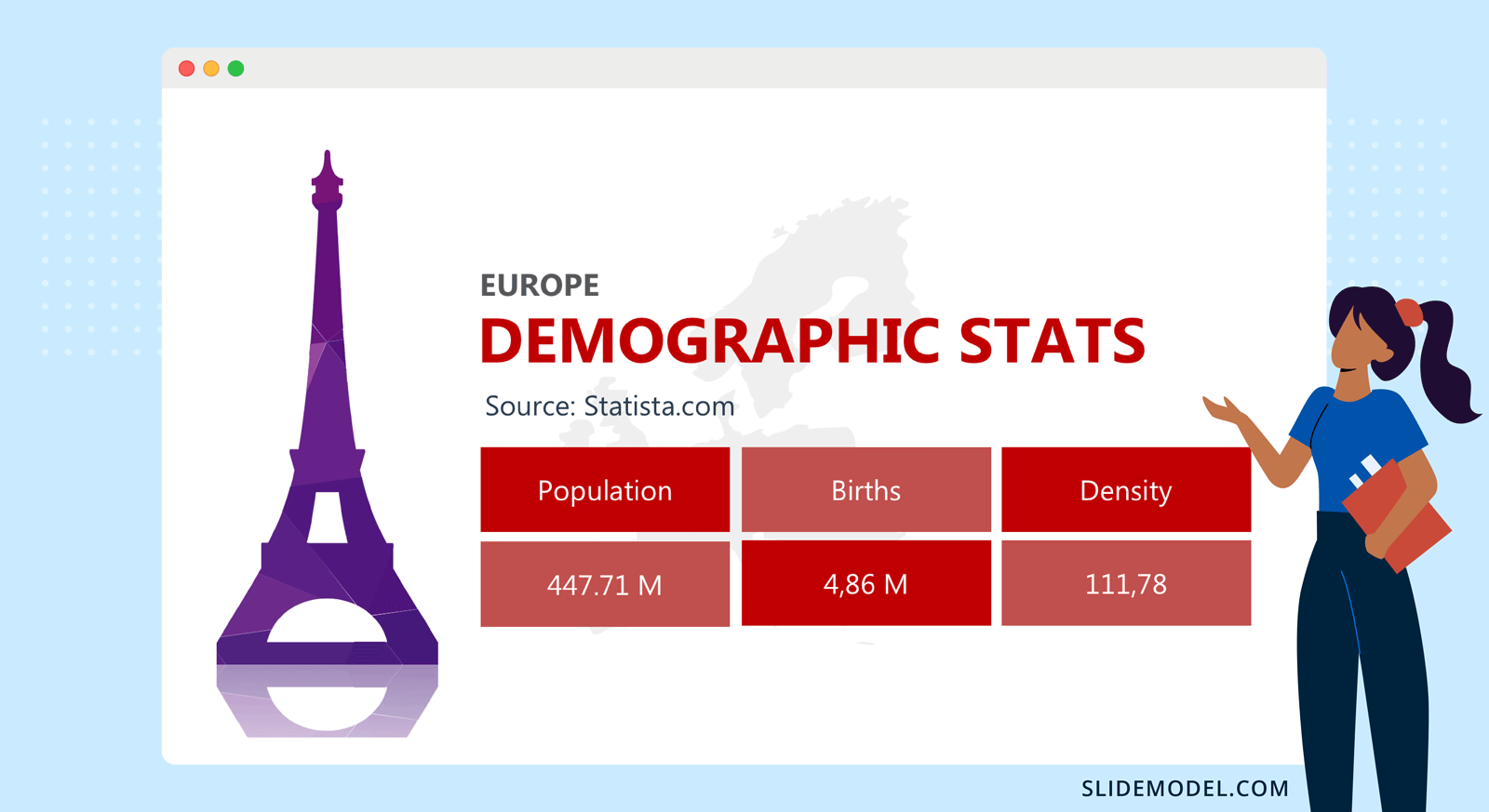 Best cities to visit in Europe
Perhaps you are in the travel or hospitality industry, and you need to point out locations for long-term stay for your clients. It also might be the case that your company must relocate executives, and understanding maps that point out the best cities to visit in Europe can come in handy.
In this case, some very popular cities come to mind, perhaps because they have famous landmarks, the lifestyle or even the language that might be spoken in that location. Regardless if you need to show borders between provinces or cities, an editable map will come in handy for complete customization to point out specific cities.
Paris, France
France is perhaps one of the most emblematic countries in Europe, known for artificial attractions like the Eiffel tower, is a travel fan favorite. However, full of different locations that are interesting for foodies, historians, and pop culture lovers, France is a top location. If you´re looking for a presentation template that can provide you with a variety of France maps, here you will find different options to present this enticing country.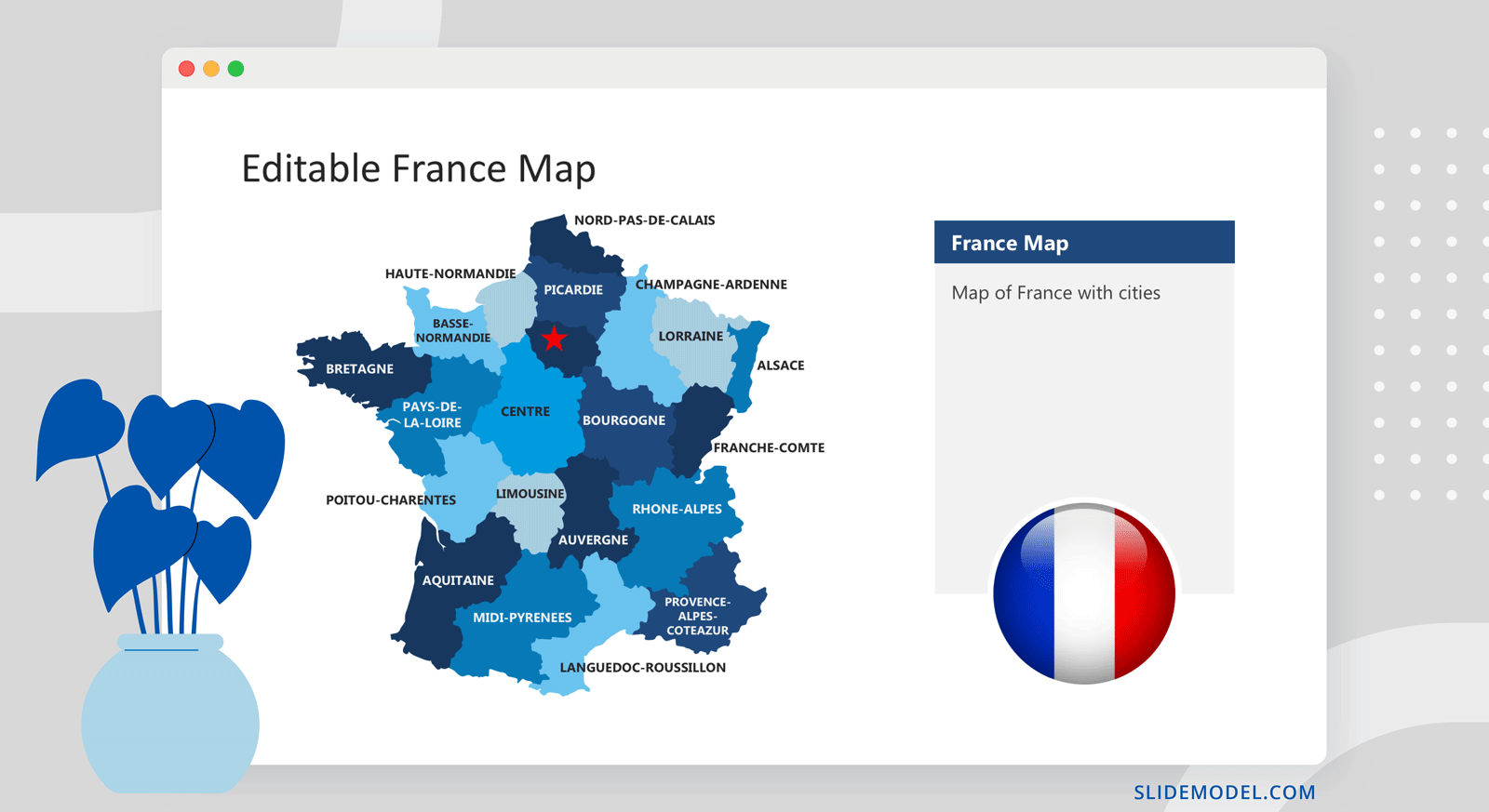 Italy, Rome
Surrounded by magical oceans, the country that was once the center of an empire is still a favorite location for anyone traveling from or to Europe. Italy is the center of the fashion industry, historical vault, and the crib of modern artistic culture. Within the vast history of one of the oldest cities in Europe, 2 smaller countries can be found as well. In this map, you can see the continental parts of Italy, including both the Vatican (another place of pilgrimage) and the small country of San Marino. This map is perfect for portraying the interesting distribution of cities in Europe.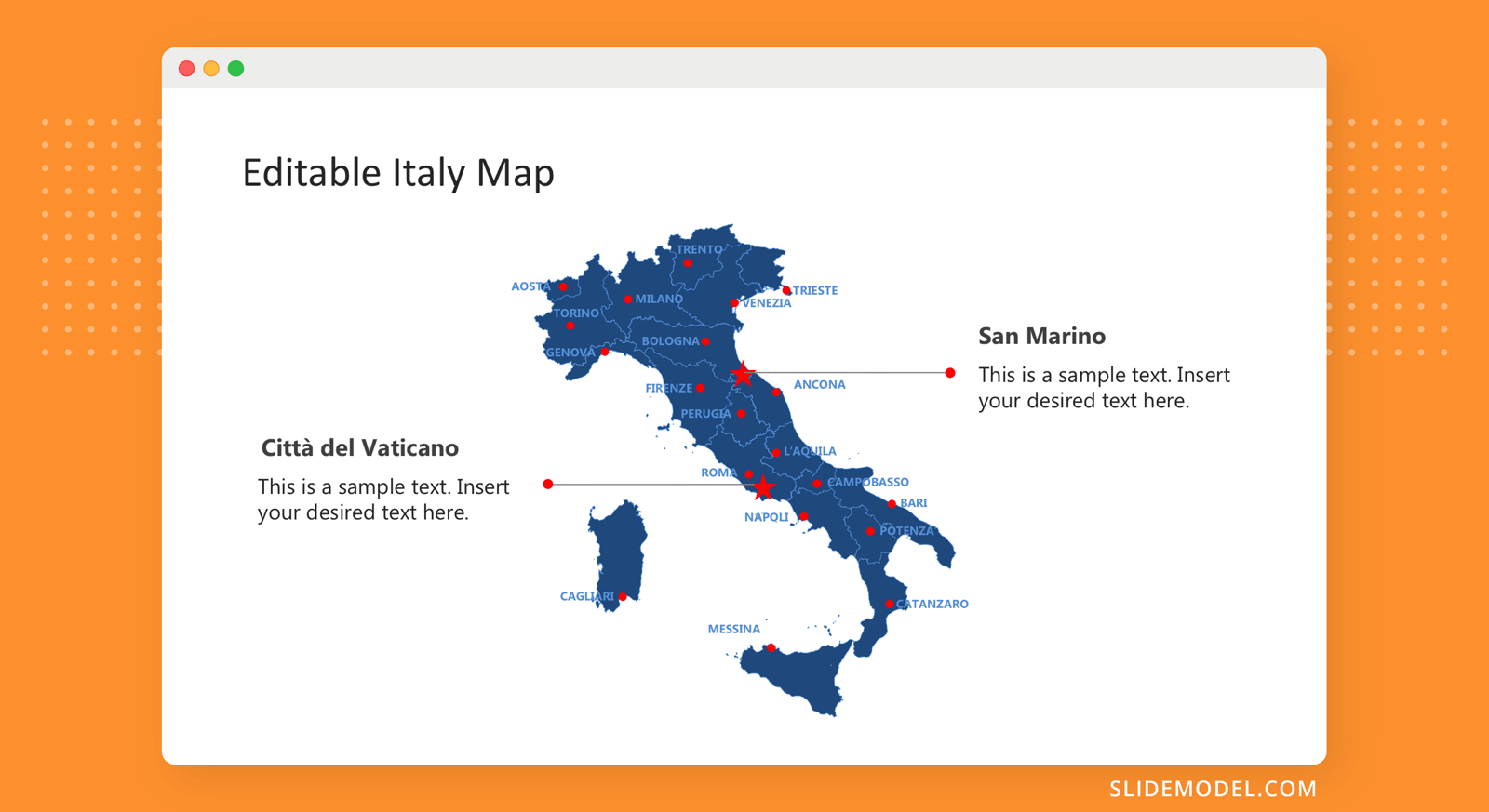 Europe Peninsula Maps
Europe has several interesting places where commerce or business developed, however, 2 Europe´s most important peninsulas made it possible for the historical development of trade. Even today, it´s important to understand the cities and countries that comprise them. Therefore these maps will come in handy for presentations of all sorts.
The Peninsula Maps are great because it shows the Balkan region with different combinations of country highlights, flags and borders for different uses in academic or business slides.
Balkan Peninsula
Including 10 countries, the Balkan Peninsula Map displays humanity's birthplace, including some of the oldest cities in the world. Also, it houses cities that were once the base of knowledge and commerce worldwide.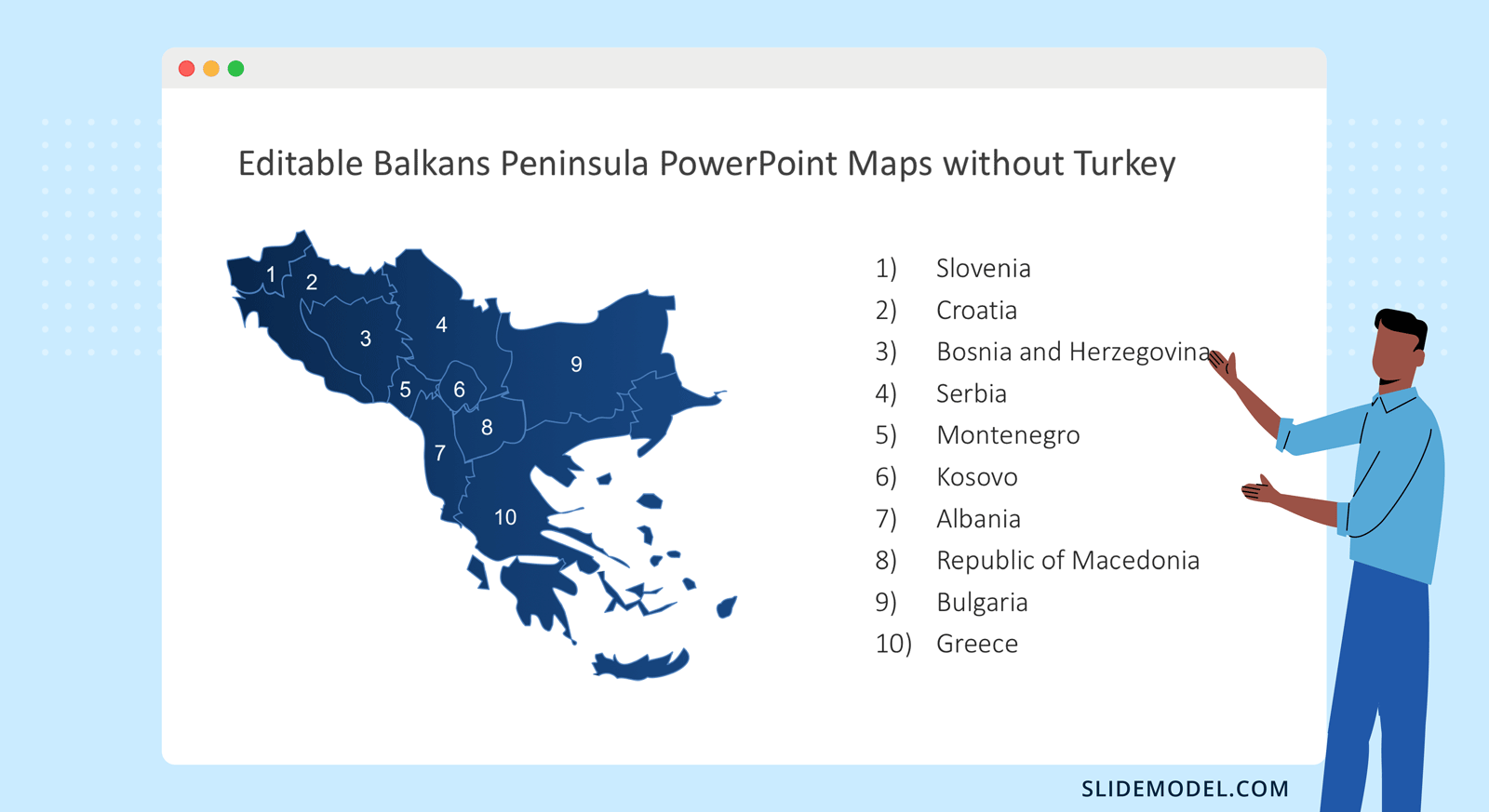 Iberian Peninsula
The Iberian peninsula once housing the location from where ships to discover new worlds were launched. Therefore it became an essential location since medieval times. In a map of the Iberian Peninsula, you can highlight specific areas to create any presentation.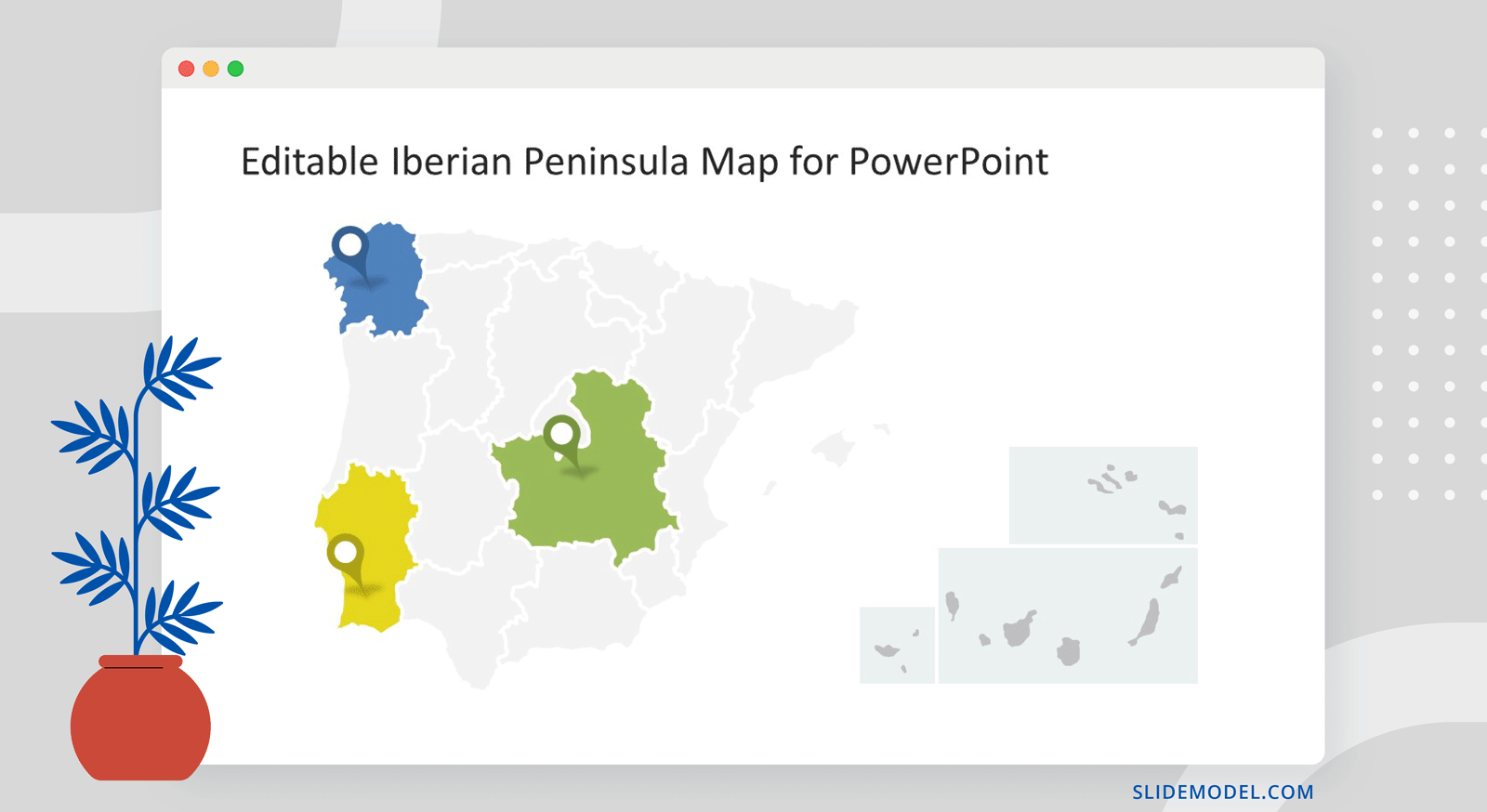 Oldest cities in Europe
If you need to show in a presentation the oldest cities in Europe map, you must remember some of the most important cities, including Plovdiv, located in the center of Bulgaria.
This map will allow you to pin-point the specific location and include some basic data about the country where it is.