The J-Curve, Bell Curve, Product Life Cycle, Supply and Demand diagrams and other such illustrations are often required for the analysis of important aspects of a business. Whether you require determining the value for your investment, the potential life cycle for your product or the effect of demand and supply on your business venture, appropriate diagram templates can help you construct required line and curves in PowerPoint in a matter of minutes.
Download Curve And Line Diagrams For Business Presentations
Slide Model provides many types of line and curve diagrams in the form of PowerPoint Diagram Templates which can be downloaded and customized for the quick creation of required business diagrams. These templates are easily editable and highly customizable; which makes it easy to input required content to create a professional diagram with accurate projections. You can download these templates from the link given below.
Go to Download Curve And Line Diagrams For PowerPoint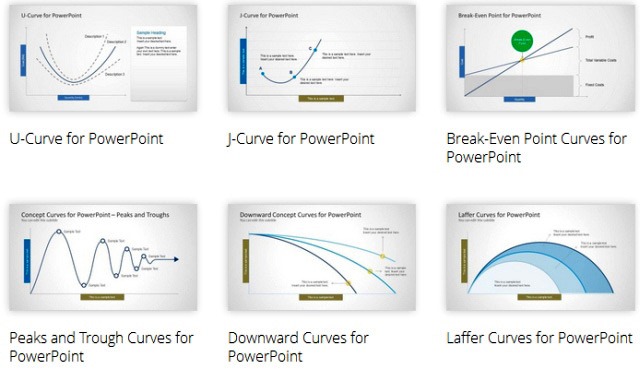 Product Life Cycle Curve For PowerPoint
Among the aforementioned curve and line templates we also have the Product Life Cycle Curve PowerPoint Template. You can use this template to show the various steps for the life cycle of a product and to project the potential life cycle of your brand.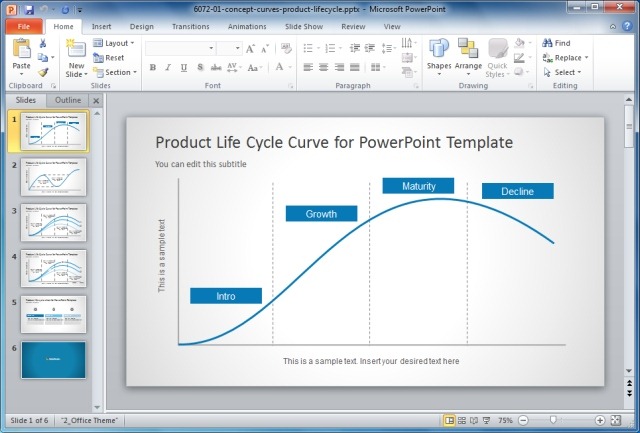 You can demonstrate a product lifecycle not only using curves but also using the given pointers to highlight certain areas which may be important during the lifecycle, such as areas of high profitability and decline.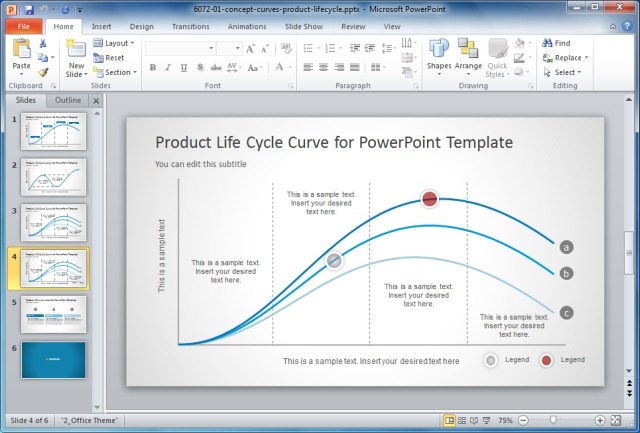 This template contains different types of sample slides for making a product lifecycle diagram and elaborating related data.
Go to Download Product Life Cycle Curve PowerPoint Template
Upward Curves For PowerPoint
This template for PowerPoint can be quite useful in creating presentation slides regarding curves which show an upward trend.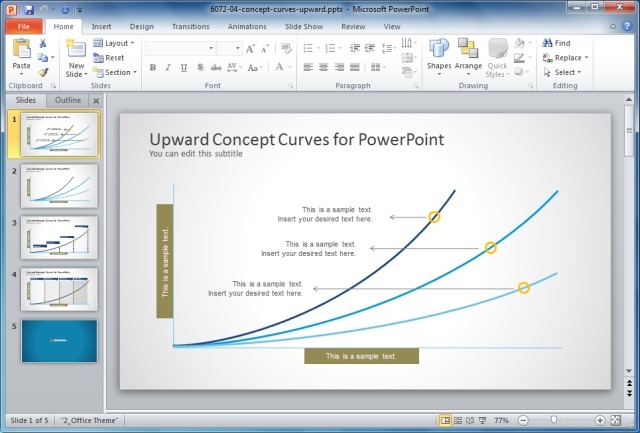 The template provides editable slides with different types of upward curves and the option to add a description along the various movements along the given curves.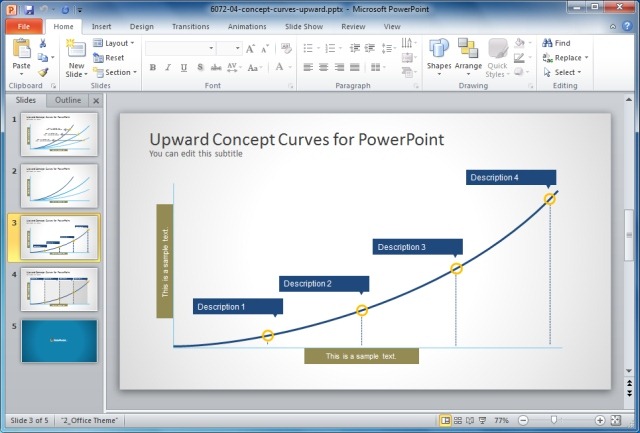 The upward curve template is flexible enough to be used for different types of upward trending diagrams. It is quite easy to edit and modify this template, which can save you a lot of time in constructing and explaining models with an upward trend.