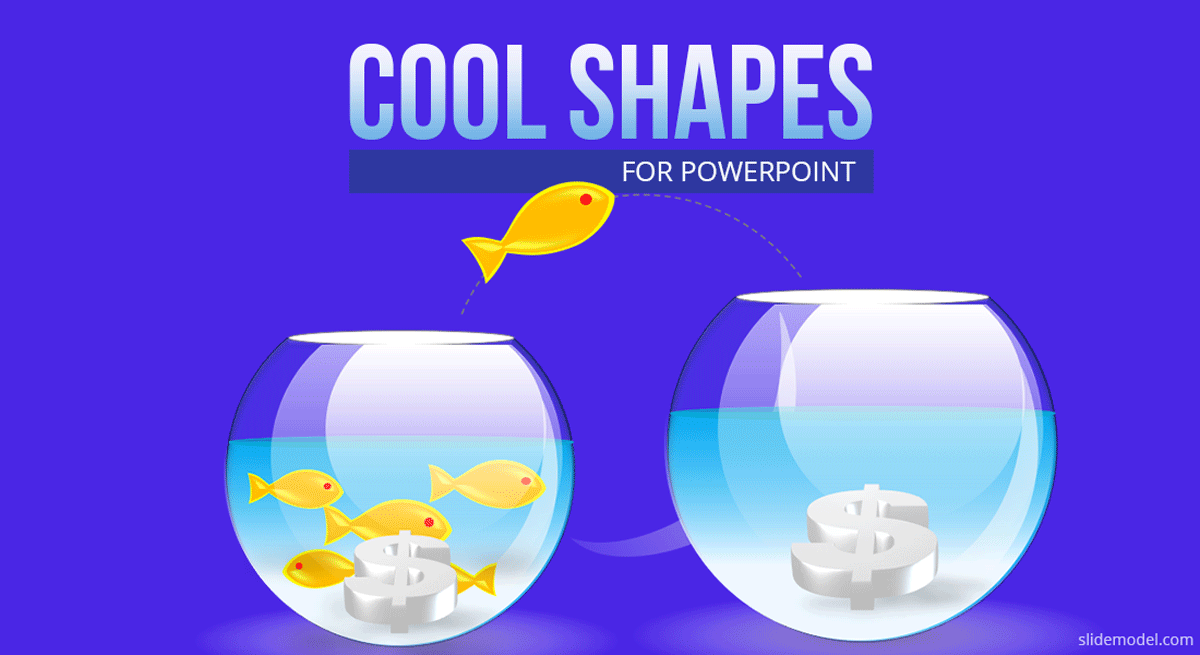 Other than a professionally crafted design what can really make your presentation stand out is the inclusion of cool shapes and images. Below is a compilation of PowerPoint Templates that come with some cool shapes for PowerPoint presentations.
Fishbowl Shapes For PowerPoint
Regardless of what your topic may be, sometimes the use of odd designs can help you present your ideas more effectively. The Fishbowl Shapes PowerPoint Template comes with fishbowl images and editable sample slides for making attention grabbing presentations.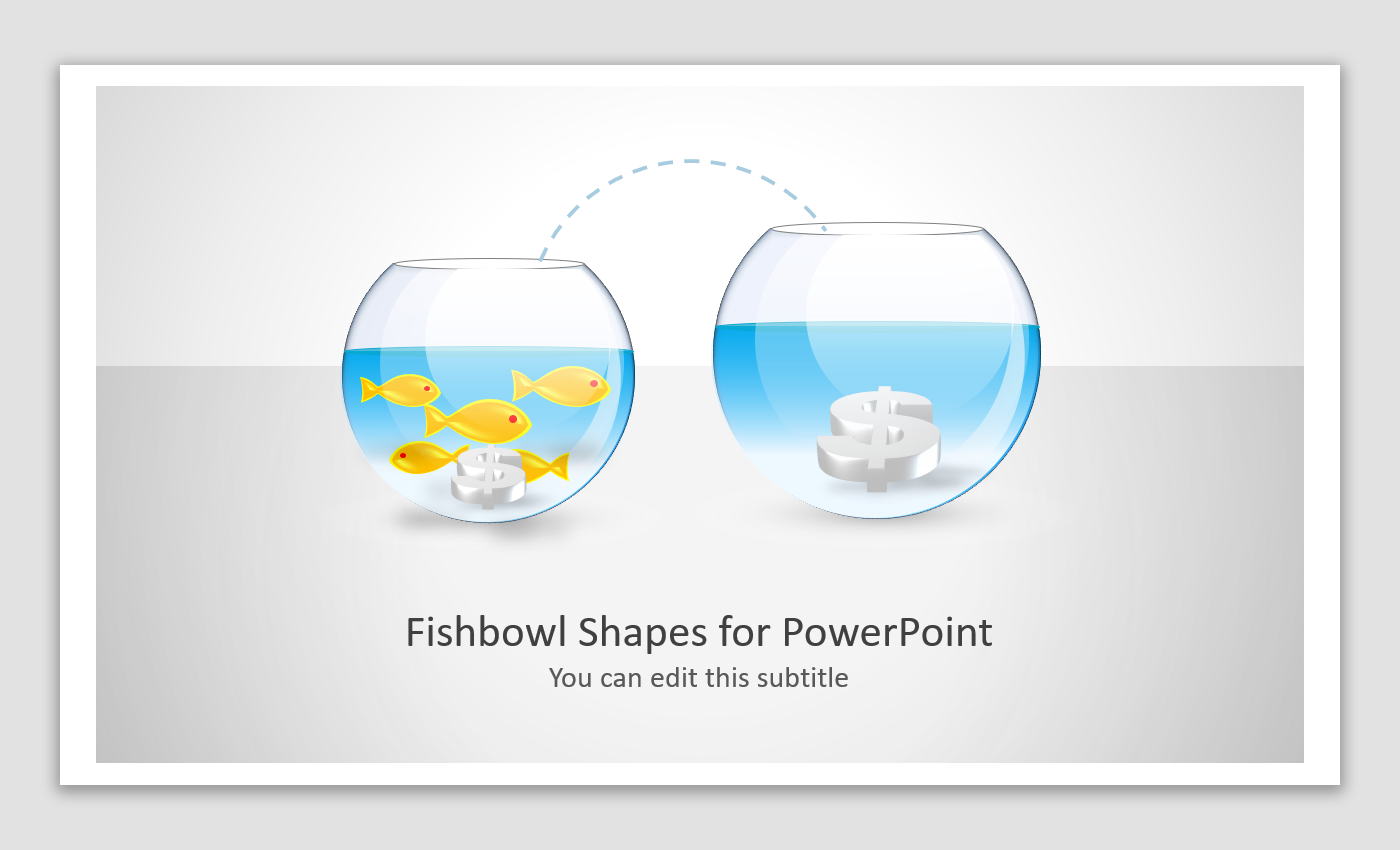 The different sample designs in this template can be used for variety of purposes and you can change the layout of each sample slide to suit your needs. The below image shows a beautiful timeline slide which can be edited to create an impressive looking timeline presentation.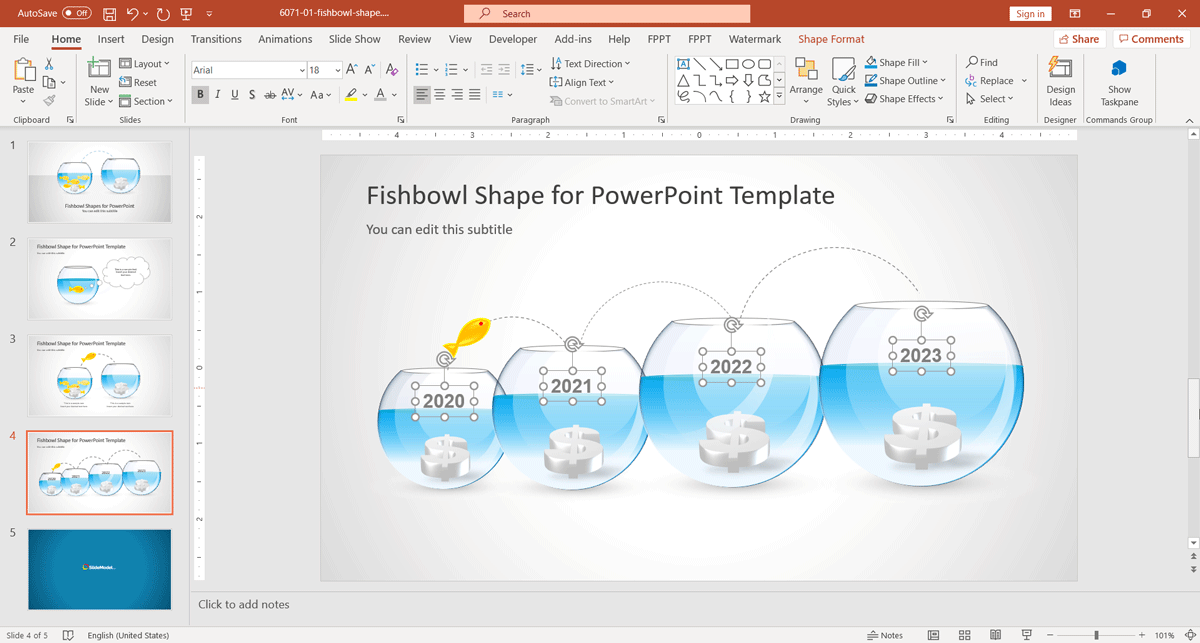 To create slides that can fish your way to the audience's applause, check out the Fishbowl Shapes PowerPoint Template .
Go to Download Fishbowl Shapes PowerPoint Template
3D Dice Shapes For PowerPoint
One of the most interesting images that can be used in different types of presentations is that of a dice. The 3D Dice PowerPoint Template provides dice shapes in 3D. You can use this template for making any type of presentation, be it related to business, finance, engineering, science, strategy, or even education, board games or timelines.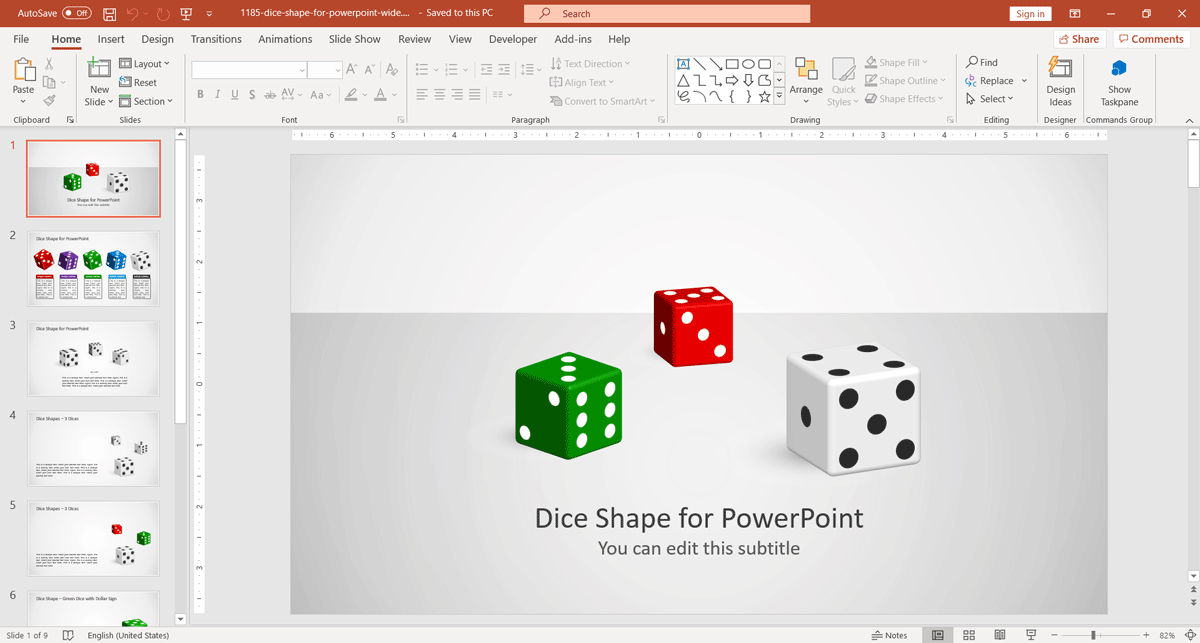 With more than half a dozen sample slides, the template offers various useful layouts for making different types of slides which can be used for presenting a diverse range of ideas. The 3D dice images in the template are quite easy to manipulate and you can copy/move them around different slides as per your requirement. This template is also available in Widescreen format.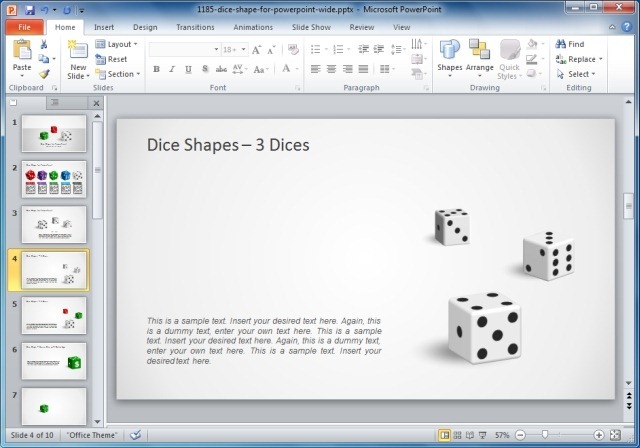 To make presentations with a touch of class, check out the 3D Dice PowerPoint Template.
Go to Download 3D Dice PowerPoint Template
3D Big Data Concept Cubes For PowerPoint
When presenting diagrams for data storage facilities or a data storage process, using shapes can be quite helpful. Moreover, presenting statics derived from Big Data itself requires the use of flexible and easy to grasp templates. The 3D Big Data Concept Cubes PowerPoint Template is ideal for making presentations on any of the aforementioned topics.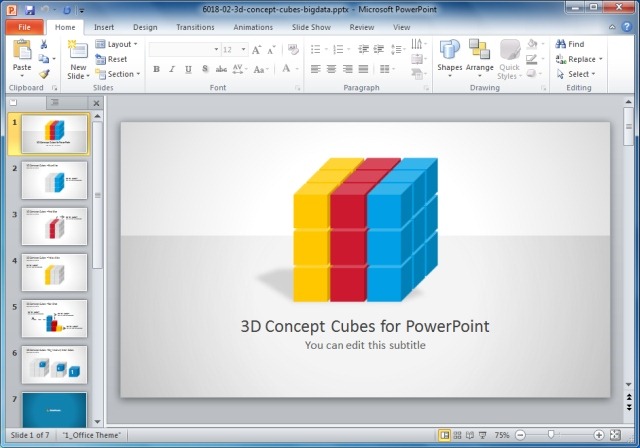 With this template you can present complex ideas, processes and statistics in a systematic manner, to help your audience understand difficult concepts with the help of interesting diagrams.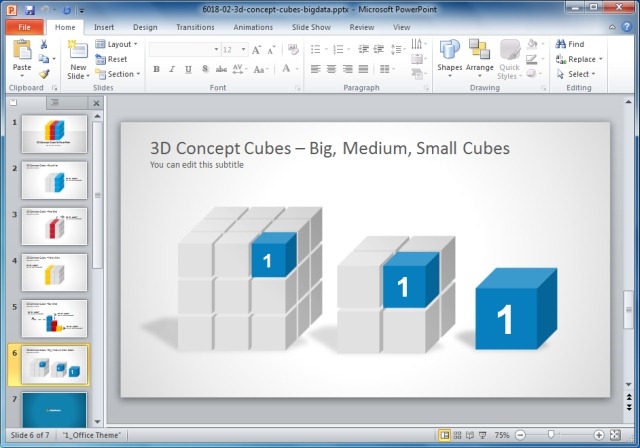 The cube shapes in this template come in different shapes and sizes, to help you make use of different angles for presenting data in a three dimensional layout.
Go to Download 3D Big Data Concept Cubes PowerPoint Template