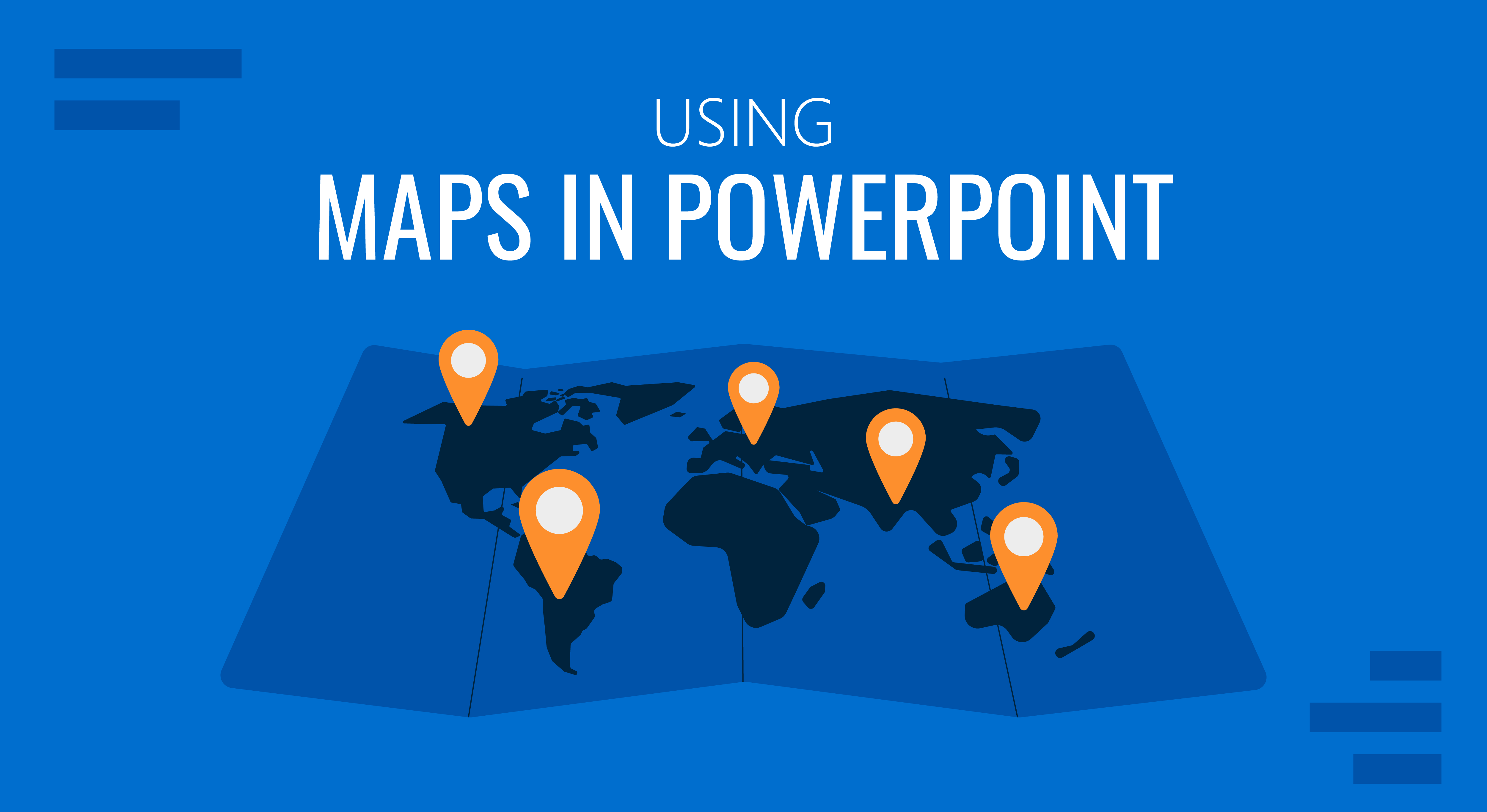 Maps can be an important highlight in many presentations. When touching upon topics related to history, geography, business outlets, or the potential to expand to newer geographical locations, using maps in PowerPoint presentations can play an important role. Usually, presenters use static images to present maps, making the presentation quite dull and confusing. A better alternative is to use PowerPoint Map Templates.
Download PowerPoint Map Templates For Continents, Countries And The World Map
Slide Model provides many such templates for different continents, countries, and the world map. Whether you need a map of Europe or a template with a comprehensive map of the United States or the UK, you can use our 100% editable Map Templates for presentations. These map templates come with a diverse range of layouts, maps for a whole region/country and even specific areas.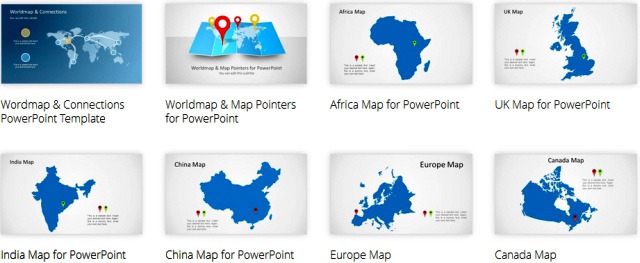 Go to Download PowerPoint Map Templates
World Map And Connections PowerPoint Template
This is an amazing PowerPoint Template with a world map and pointers to help you show the different connections between different parts of the world. For example, you can use this template to display the different outlets of a business or to demonstrate the connectivity of an infrastructure (e.g. Telecom Infrastructure) across different regions. This World Map template is suitable for any kind of presentation which may require showing the World Map, be it for academic, business or personal use.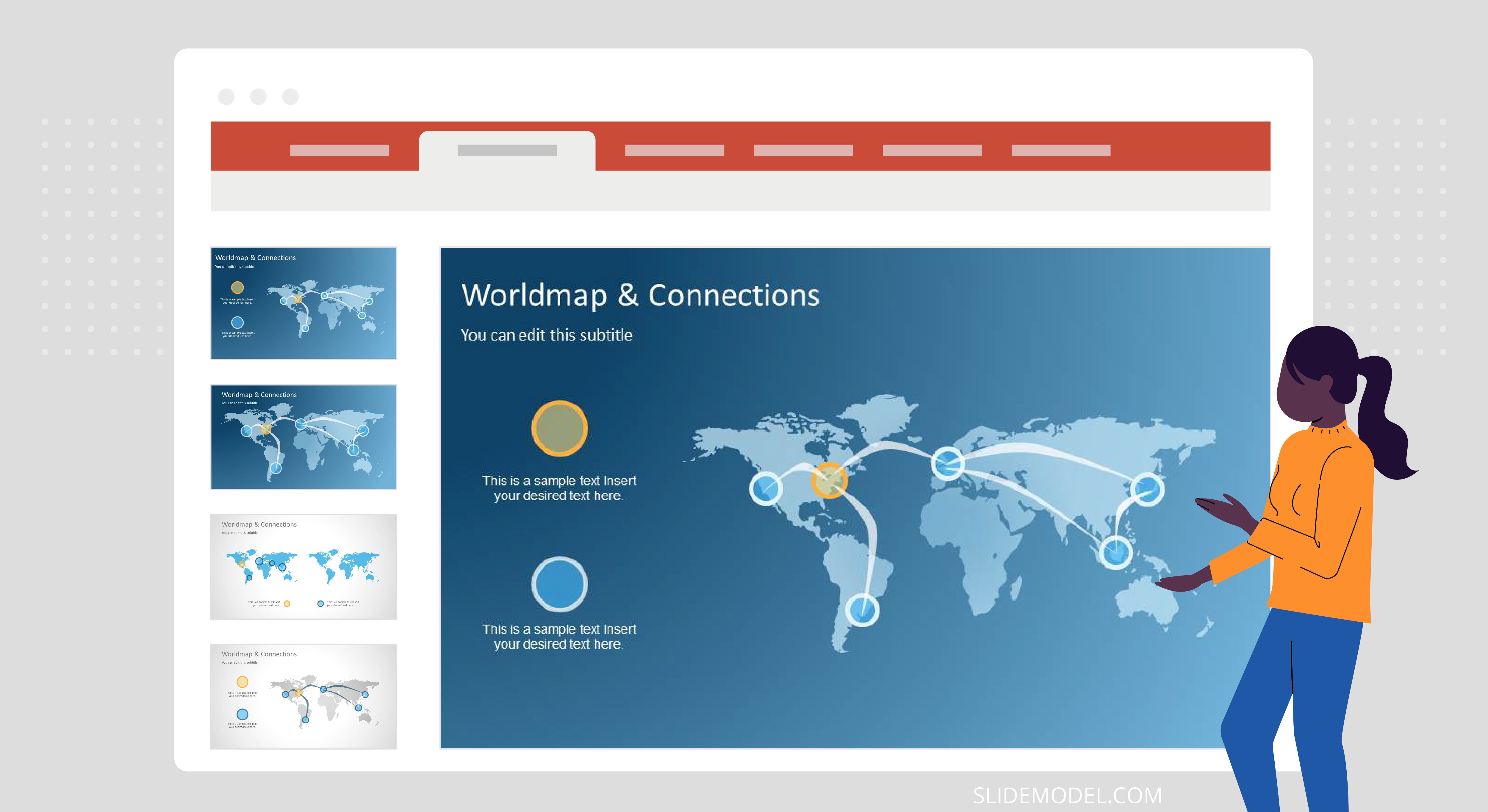 Go to Download World Map And Connections PowerPoint Template
World Map & Map Pointers For PowerPoint
If you are looking for a flat world map with large pointers in the form of clipart, then the World Map & Map Pointers PowerPoint Template is just what you need. Using this template you can mark different areas of the world map by moving around the given pointers. These pointers (GPS icons)are flexible enough to be moved, copied and deleted as per requirement. The template also provides different color layouts to help you craft visually appealing presentations that match with your content right down to the color tone.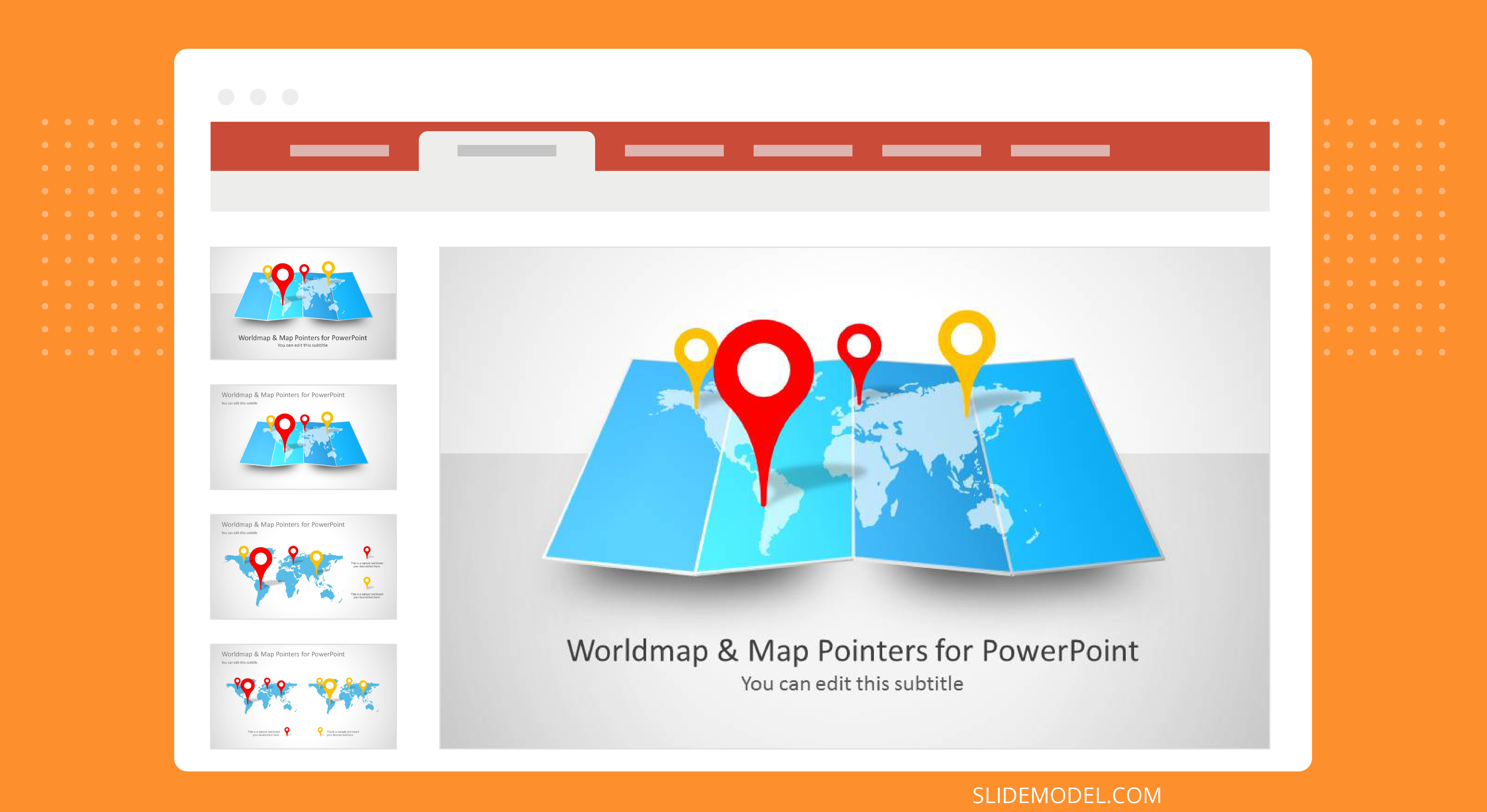 Go to Download World Map & Map Pointers PowerPoint Template
Europe Map PowerPoint Template
Among the different continental templates the Europe map PowerPoint Template provides a comprehensive map of Europe with GPS icons to be used as markers.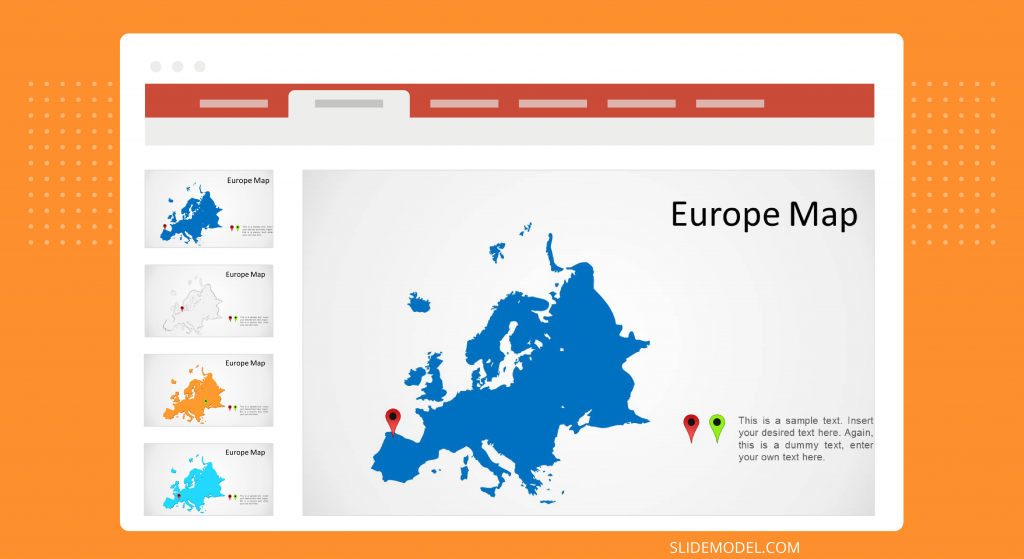 Go to Download Europe Map PowerPoint Template
US Map PowerPoint Template
Among template for individual countries; the US Map PowerPoint Template delivers a complete map of the United States in different layouts with pointers to mark specific locations. You can download this template from the link given below and explore other such templates from our Map Templates Page.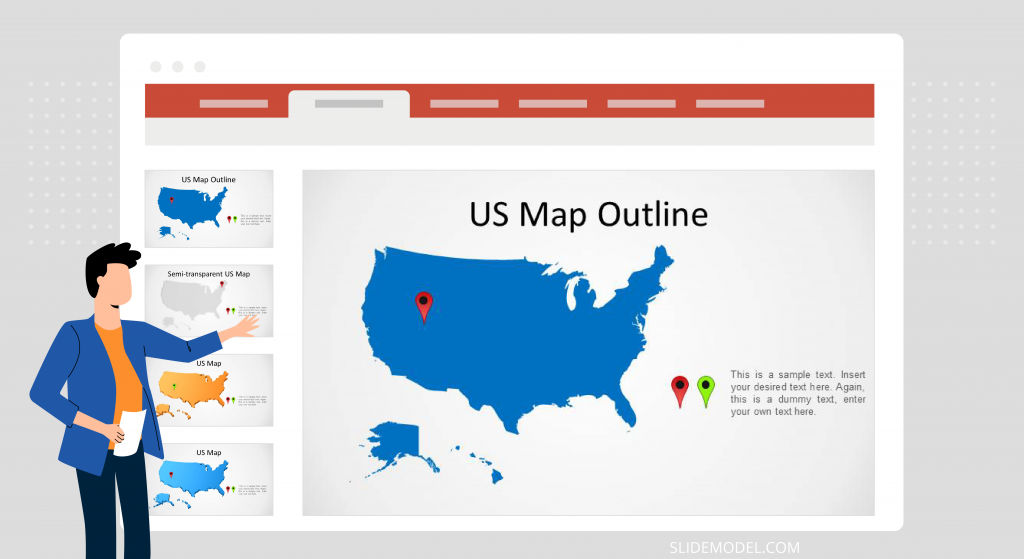 Go to Download US Map PowerPoint Template
When you need to present a map to an audience, the editable map templates can suit well in a business presentation. Or if you are an educator and need to talk about a specific geographic area, maps can help to visually understand where certain region, area or country is located.
In this article, we reviewed some of the map templates available for PowerPoint presentations and how to use them to create business presentations in PowerPoint tor Google Slides.