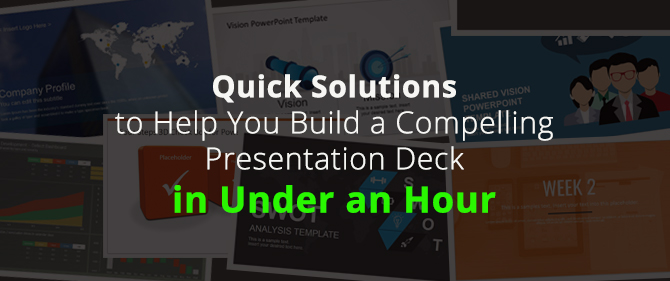 Introduction
What would you do when you suddenly need to deliver a new PowerPoint presentation by the end of the day?
Well, you can jump right in, run your presentation software and use brute force to build a deck from scratch. Or, you can work smarter by:
Making a quick assessment of the presentation scenario

Outlining a communication strategy

Using corresponding templates to quickly build professional-looking slides that will help keep your audience glued to your message.
Sounds simple? Yes and no.
All presentation software allow users to draw from their inner creativity and the software's standard features to craft a deck completely from blank, unformatted slides. But unless you're a cross between Leo Burnett and Pablo Picasso when it comes to PowerPoint, you won't likely make it on time. Under a demanding time constraint, the best deck you could offer will be mediocre and will just worsen the global epidemic known as Death by PowerPoint.
So for people without the Burnett-Picasso DNA (which likely include more than 99% of humanity), the first option is a virtual death trap. In contrast, the second option might just fool your audience into thinking that you're really a presentation genius.
Here's why. The finest presentation templates have been developed by competent digital artists and savvy communicators, who presumably did some form of research before coming up with a properly themed and contextually formatted deck for a specific presentation topic or purpose. Performing the same task by yourself might be possible, but doing so at the same level of quality and consistency will certainly take a lot of time (maybe even an eternity) to finish.
There's an obvious caveat of course. Templates certainly help presenters enormously. But not all presentation templates are created equal. After all, you'll find the word finest in the preceding paragraph. Which only means that some templates are so crappy you'll do better off just wrangling a decent deck out of PowerPoint's standard features. Fortunately, there are exceptional templates you'll find at SlideModel. Crafted by presentation designs specialists, these templates help you save time, organize your message, and engage your audience.
Some Tips Before Choosing a PowerPoint Template
The art of choosing the template that best fits your presentation takes time to master. As mentioned earlier, you can work smarter by following a simple three-step process:
Make a quick assessment of the presentation scenario

. Identify your main topic, determine the purpose for which you are doing the presentation, and evaluate the type of audience you will engage.  

Plan an effective communication strategy

. Develop a concrete idea on what specific message (or messages) you wish to communicate, and what reaction you want to generate from your audience. Based on audience profile and the reaction you want to ignite, determine the presentation language and storytelling techniques to adopt.

Adopt a template that matches your assessment and strategy

. Decide on a library that consistently offers professionally-designed templates and learn the best way to search for the specific templates you need. Make a shortlist of the best templates available. Based on your assessment and communication strategy, select the option that best highlights your message and matches your audience.
A Few Commonly Used Templates to Get You Started
Here are some templates from SlideModel's extensive gallery that many people find handy:
Everyone has something to sell. Here's a stylish template composed of more than a dozen slides that you can use when pitching a business idea, selling a product, or getting your audience to subscribe to a service. Using meticulously selected and high quality visuals that blend corporate and digital trends, the template can be used by sales, marketing, and business development teams to communicate a brand message and deliver positive impact.
You'll find quite a number of SWOT-related templates on SlideModel's library including a retro version and a handwritten package. These visually engaging templates are appropriate for generating deep conversation about the internal (S,W) and external factors (O,T) that affect the performance of a company or a product within its ecosystem.

You can use this geometric 3D template for articulating any business idea or strategy. Use it as a standalone deck or as a part of a larger presentation.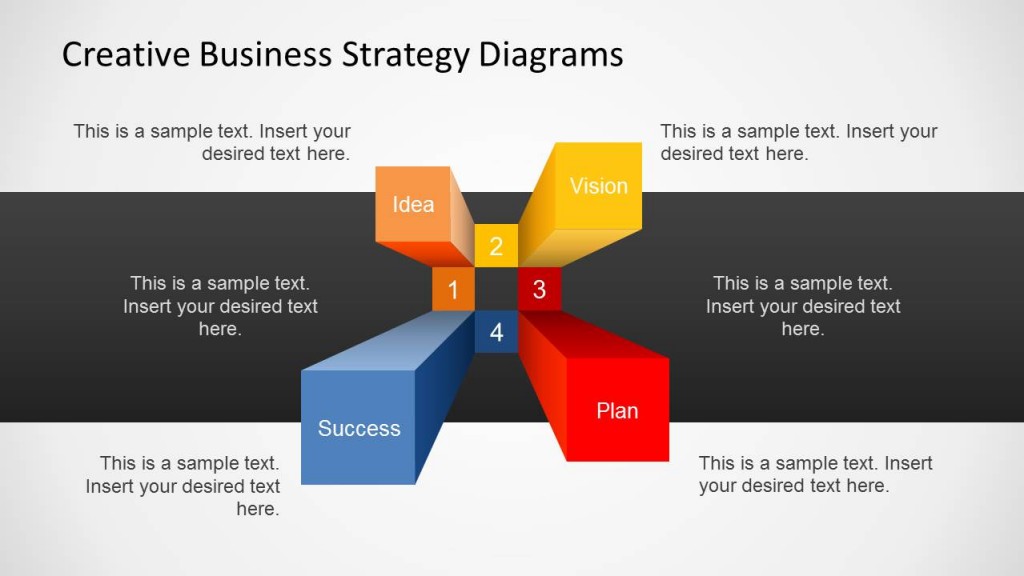 Company profiles constitute a staple content in the world of business. Communicate what your company stands for using the company profile template that best resonates with your brand. The SlideModel library includes dozens of profile-related templates including one for multinational organizations and another for startups and small businesses (which includes dozens of attention-grabbing slides). While at it, you can include a few more slides for your company's mission, vision and organizational structure.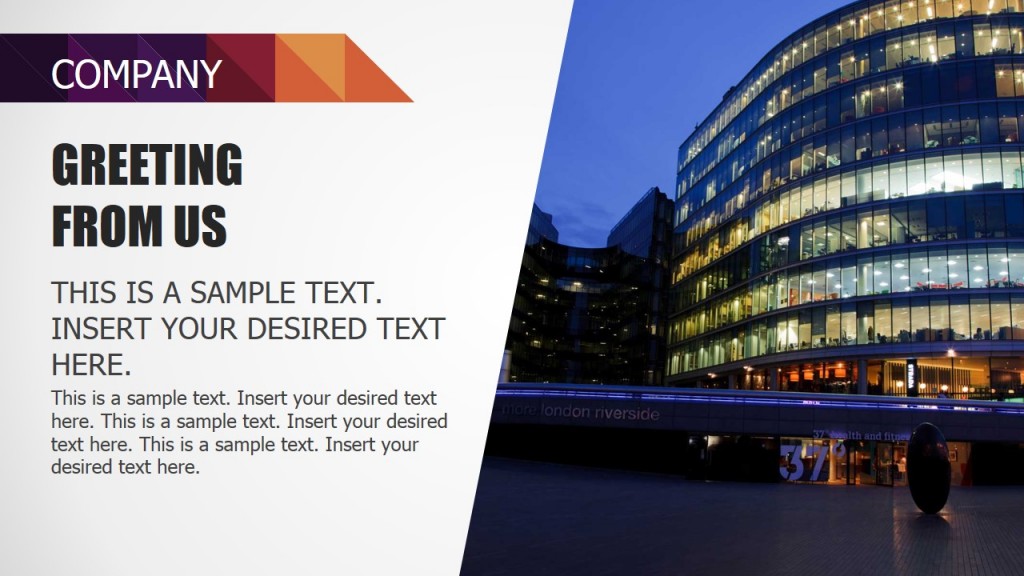 Giving critical updates about marketing campaigns or presenting annual sales reports are common scenarios where finely crafted and delivered PowerPoint decks spell the difference between a presentation that triggers conversation and one that induces boredom. Because people generally perceive statistics and other numerical data as tedious, getting ahead of the curve using attention-grabbing visuals is critical. For example, this funnel design template will help you illustrate the different stages in your sales or marketing process. Meanwhile, this set of 3D bar graphs can help visualize operational growth over a period.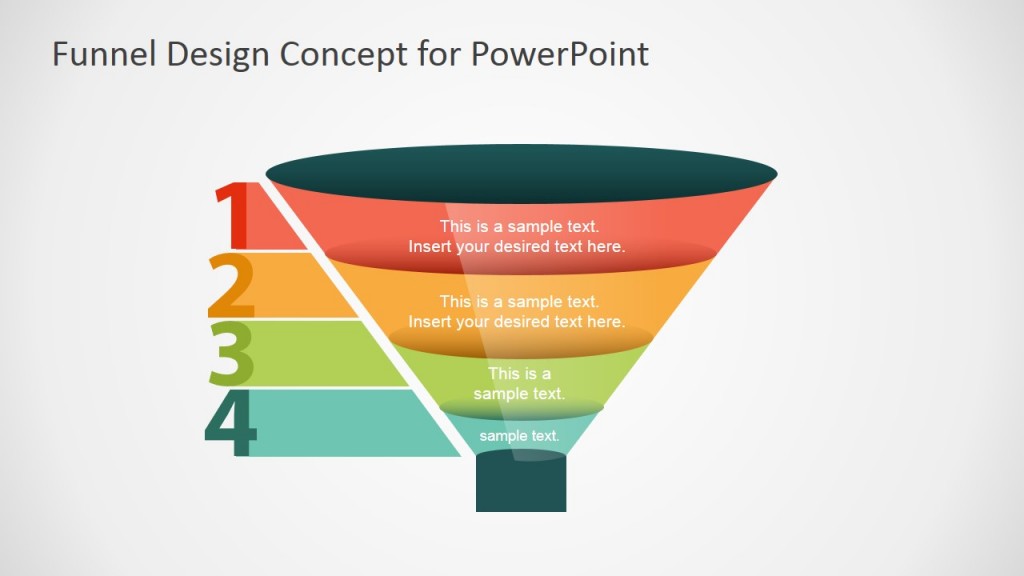 Making project plans lets you create the parameters by which you can measure organizational success. These templates provide visual elements that clearly show different aspects of a project including ownership, milestones, budget and schedules. For Project Managers, SlideModel provides professional Gantt Chart PowerPoint Templates for project planning and tasks monitoring. There's a construction workflow layout if you're into real estate development; and there's a sphere-themed roadmap timeline for describing the progress of any type of business activity. If you want a fancier way to present important business initiatives or events, then this animated curved zigzag timeline will definitely do the trick.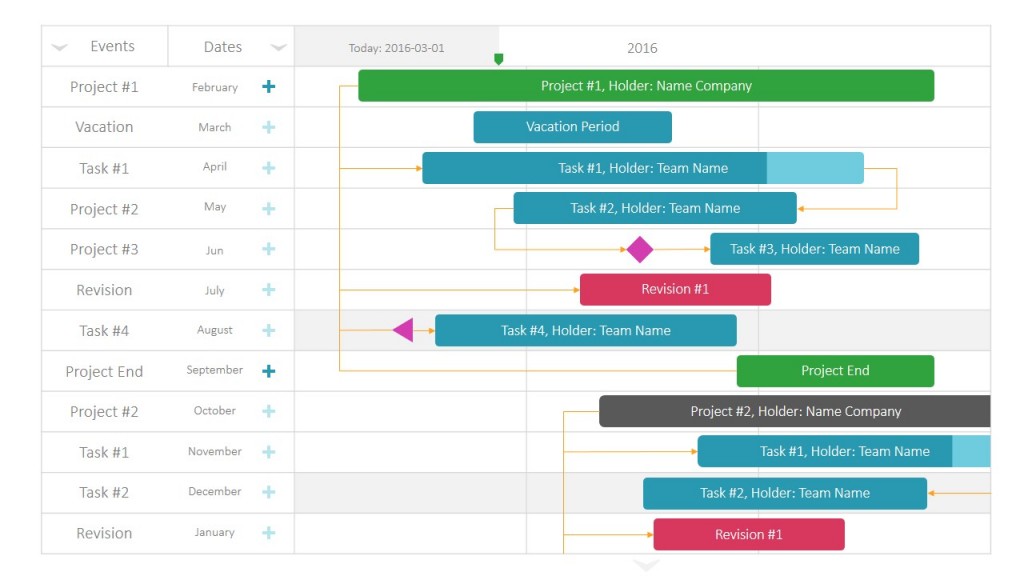 Moving Forward
Once you've found the best template for your presentation, customize the deck as needed. Remember the three questions (formulated by top-notch communications coach and international bestselling author Carmine Gallo) for ensuring that your presentation achieves its goals:
Is it understandable?

Is it memorable?

Is it emotional?
Finally, a good presentation deck is only half the journey. You'll need tons of practice to clinch a good delivery. It might seem a surprise to you but even the very best speakers need a lot of practice.
We hope you find this post helpful. Please tell us if you've come across other techniques that enable you to quickly create PowerPoint decks that effectively deliver your message.