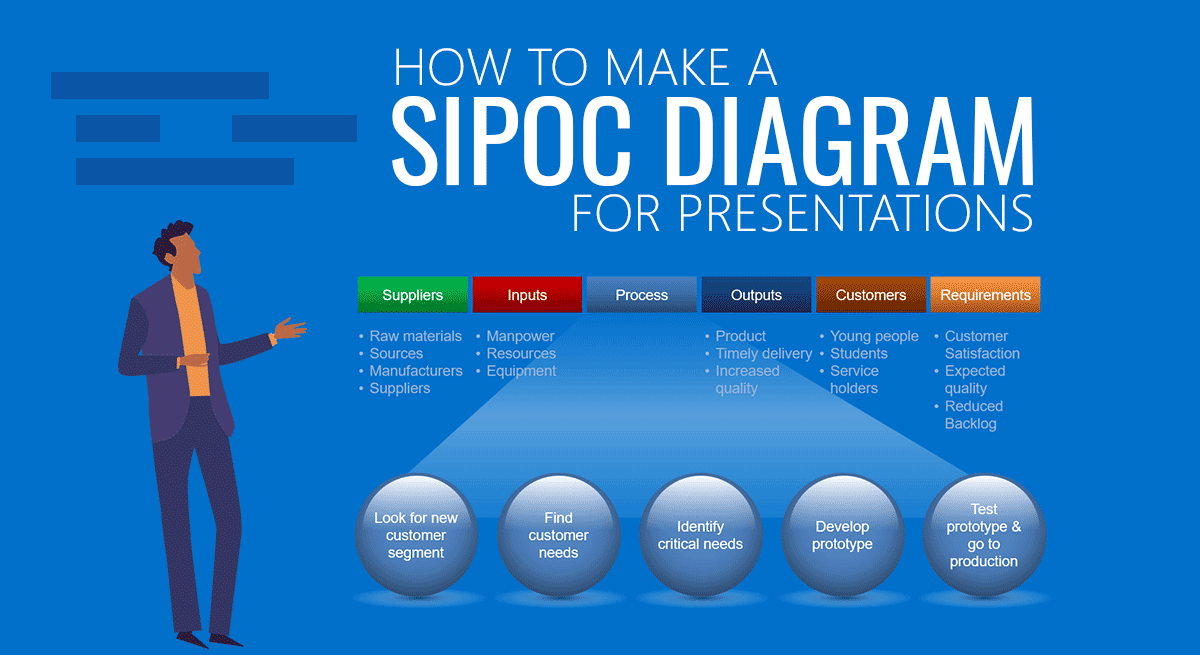 Diagrams that define or lay out the foundations of a process are essential for maintaining a strict organizational standard. One such diagram is SIPOC, which represents one or more processes, right from the suppliers to the customer.
What is a SIPOC Diagram?
The SIPOC concept stems from the Six Sigma methodology, which is a set of methods for improving a process. A SIPOC diagram includes 5 components, namely:
Suppliers
Inputs
Process
Outputs
Customers
These five components are laid out in the form of a diagram as different columns of a table. As SIPOC is primarily meant to address customer satisfaction, it is also known as COPIS, where the information in the table is populated starting from the customer to the supplier. SIPOC was also used in the Total Quality Management programs and can be a product of other process improvement initiatives like Kaizen, a Japanese philosophy for improvement.
How To Make A SIPOC Diagram Using PowerPoint
One of the easiest methods for making a SIPOC diagram is to use a readymade PowerPoint Template. The SIPOC Template for PowerPoint is a template that lays out different sample diagrams to help you quickly generate SIPOC tables by populating relevant fields.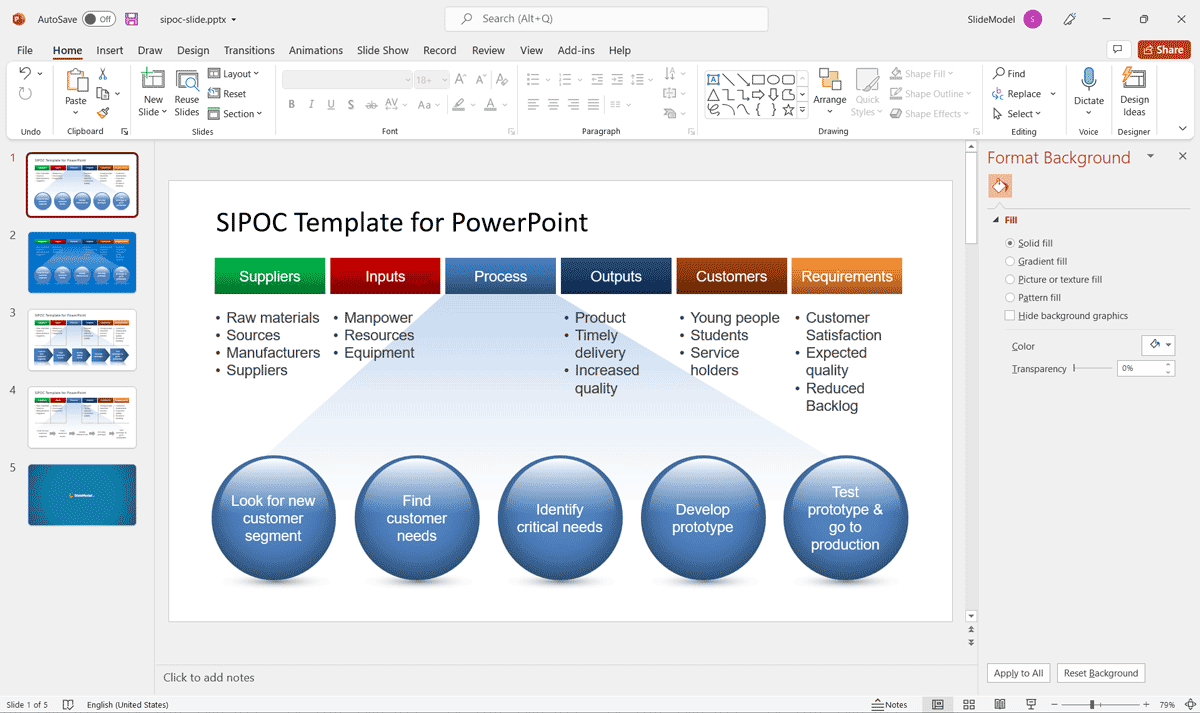 Editing The Template For Making A Custom SIPOC Diagram
This template is relatively easy to edit and merely requires populating your bits from one or more processes to generate a SIPOC diagram. The SIPOC template offers three different designs for making your diagrams. You can edit out any part of the template by simply clicking on the given text-boxes (to add your text) or by inserting additional placeholders; to add images clipart or text. Alternatively, you can find other SIPOC slides in this category.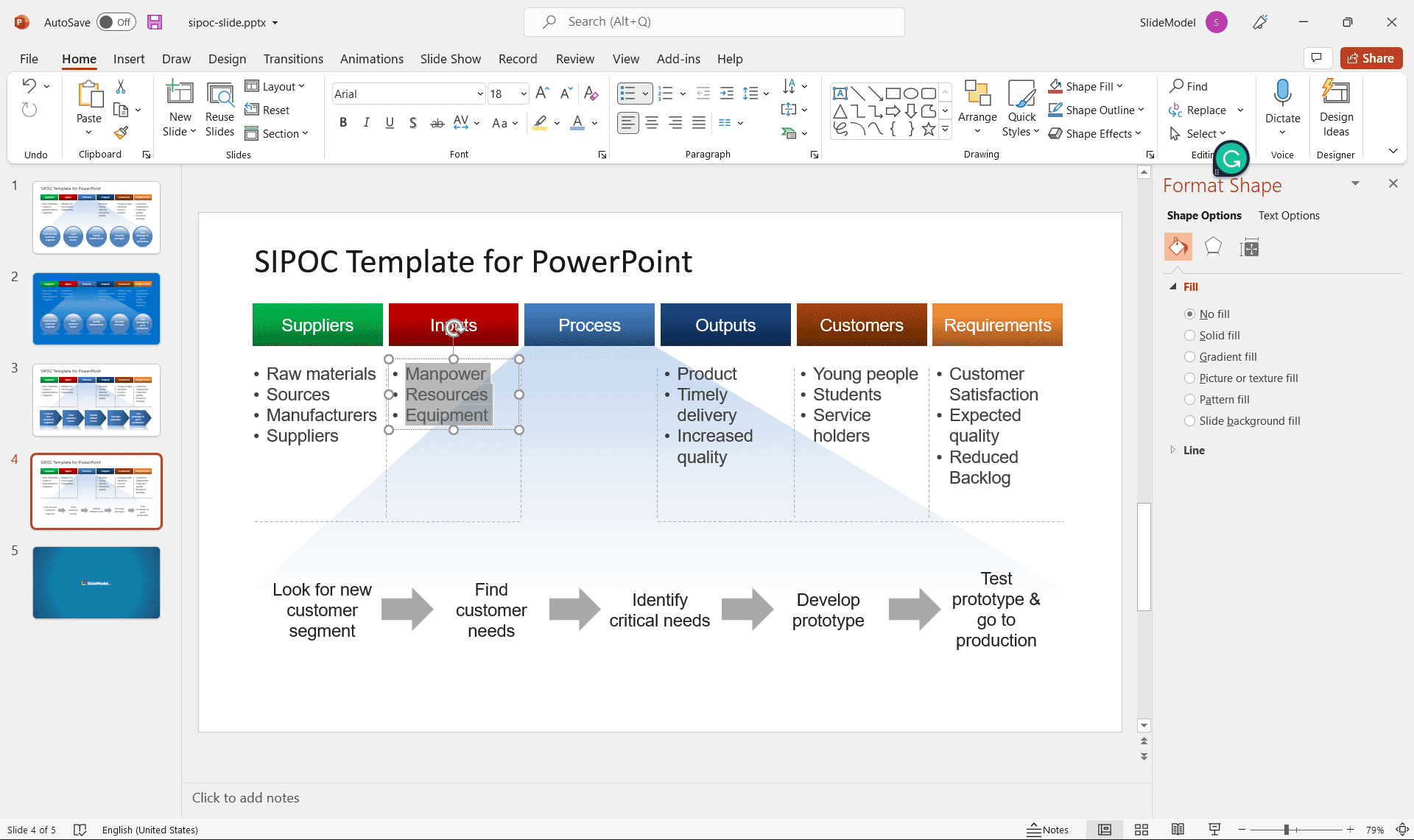 Using various built-in PowerPoint editing options, you can further enhance the look of your diagrams by using the PowerPoint Drawing Tools (as shown below).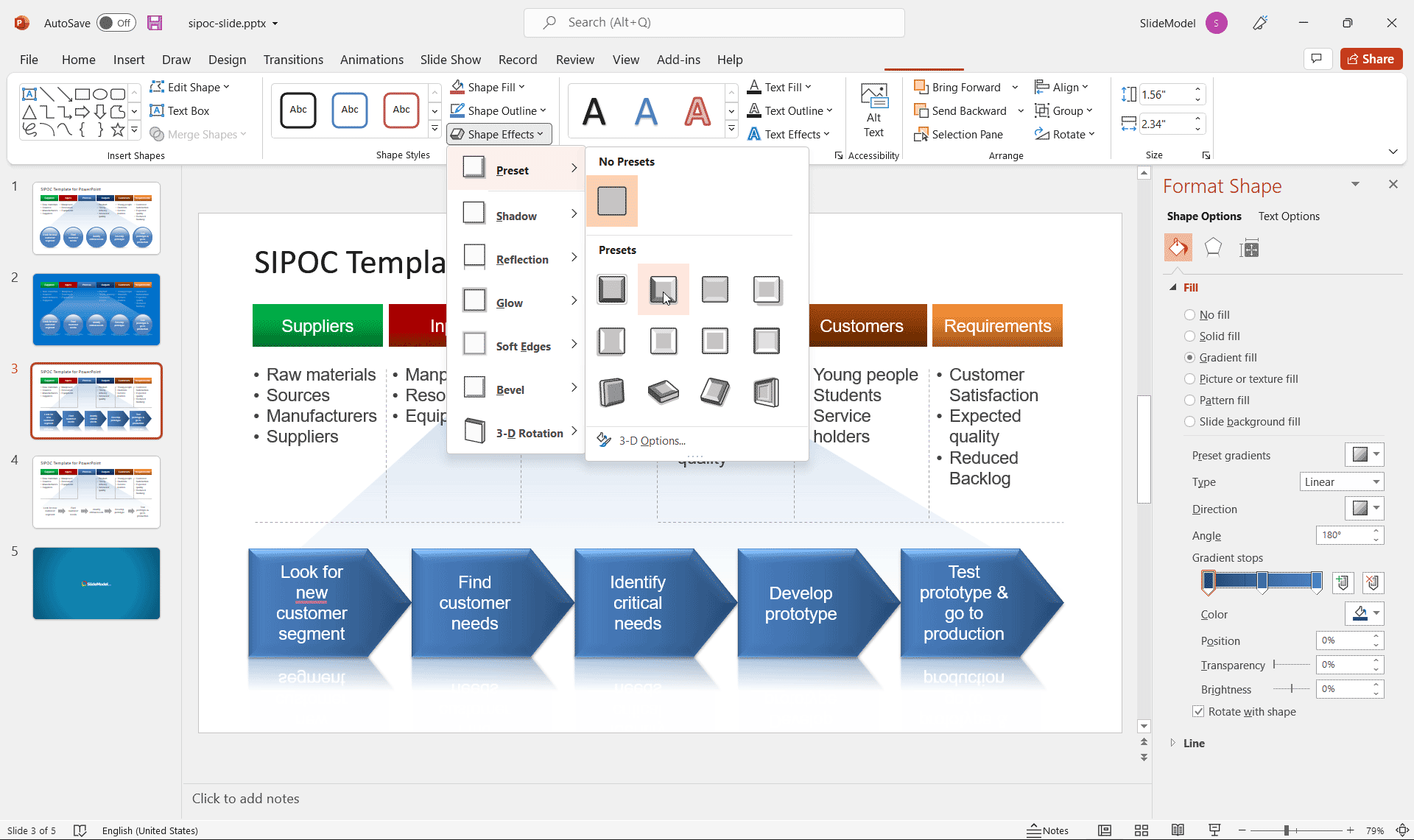 The below image shows a sample SIPOC diagram generated using the SIPOC Template For PowerPoint.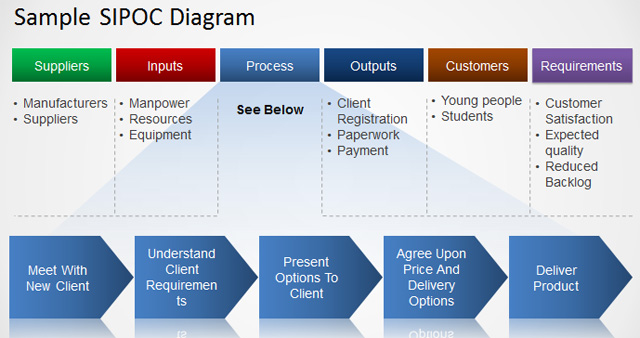 You can download this template by signing up for a Slide Model subscription, which will give you access to countless professionally designed PowerPoint Templates for making diagrams and presentations on topics as diverse as business, science, engineering, manufacturing, architecture, and the like.