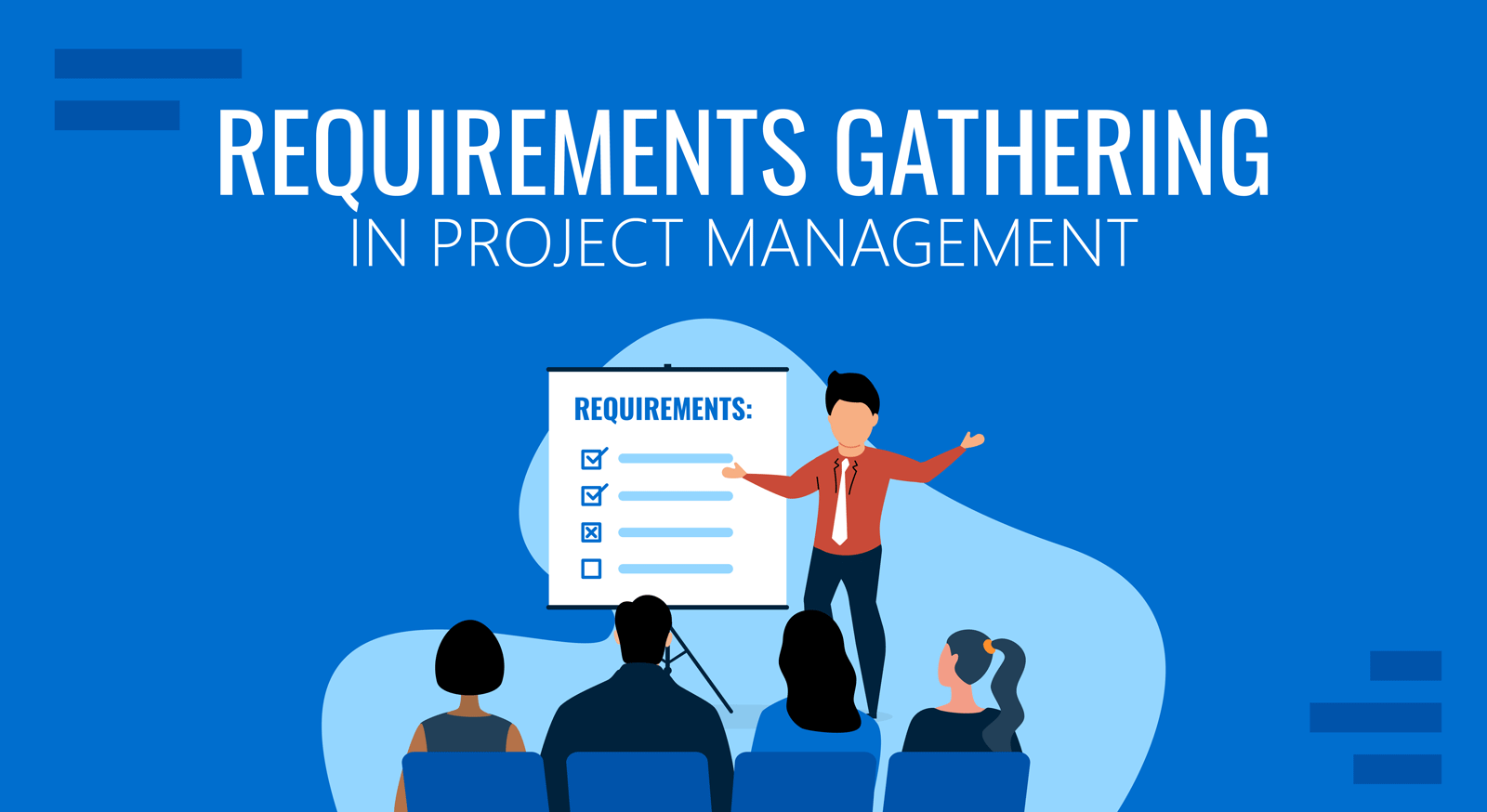 A few of the biggest challenges a project might face include cost overruns, stakeholder conflicts, a need for course correction, and accounting for unforeseen events and shocks. Knowing the requirements of your project and mapping out the fine details can help prevent and plan for the aforementioned. One technique for doing this is called requirements gathering.
What is Requirements Gathering in Project Management?
Also known as requirements elicitation, requirements gathering entails identifying the requirements of a system from different stakeholders. The process is meant to discover and manage the requirements that a business solution might need to meet. In project management, requirements gathering is used as a technique to assess the business and technical requirements for the project. This can include stakeholder mapping and engagement, checking documentation related requirements, putting forward assumptions and technical needs, and monitoring project progress.
Why is Requirements Gathering Important?
Before we move on to how, let's first explore why the process of requirements gathering is important. Here are three reasons why requirements gathering is important for projects.
To improve Stakeholder Management
Managing stakeholders is important for a project. Be it customer expectations or other stakeholders who might play a significant role in affecting the project. Mapping and engaging stakeholders, including pressure groups and competent authorities can help avoid hiccups later in the project.
Many project cost overruns occur due to legal troubles associated with lawsuits by pressure groups such as environmental activists or union members due to dissatisfaction with a project or business. A requirements analysis can help avoid such troubles by mapping and engaging stakeholders during the initial stages of project planning. Similarly, many products can require major tweaking shortly after launch if they fail to meet user expectations or faults.
To reduce Project Costs
When all stakeholders are on board, the chance of scope creep or an increase in project costs due to unmanaged requirements can be reduced. Requirements gathering can help keep the project costs manageable by identifying different needs and avoiding pitfalls early in the project.
To ensure Project Success
A harsh reality that is the nightmare for every project manager is the chance of project failure. To ensure project success, it is vital to gather and account for project needs and avoid pitfalls that might result in the termination of the project.
Steps in Requirements Gathering for a Project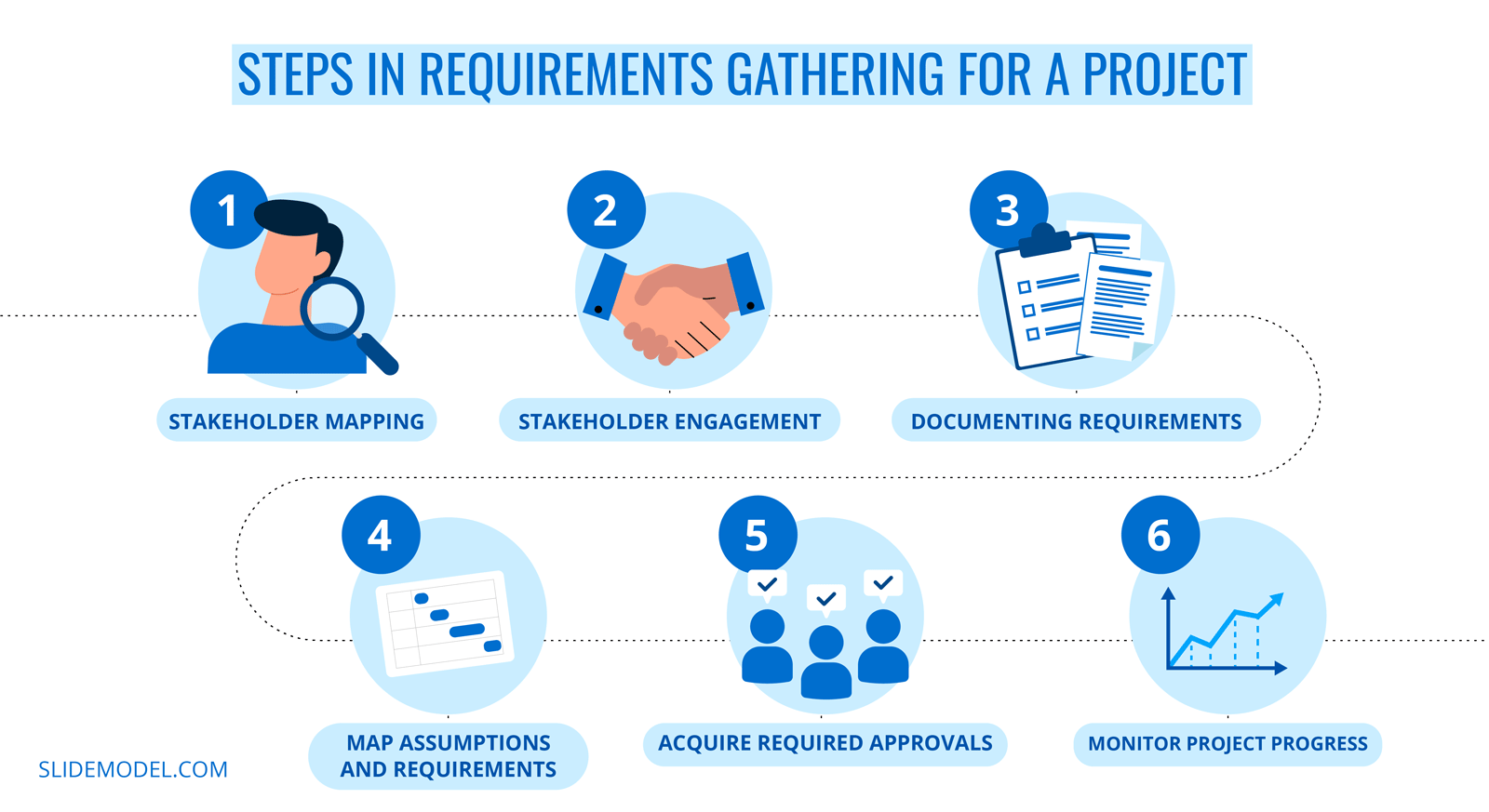 There are various steps that you can follow for requirements analysis. The below-mentioned list is a basic guideline that can help you streamline the process for requirements gathering.
Stakeholder Mapping
Among the various steps for requirements gathering, the first step is to identify the stakeholders to take them onboard. During this step, the key stakeholders must be identified for a project to ensure their opinion is gathered and analyzed for incorporation in the project.
Stakeholder Engagement
Once stakeholders have been identified, they need to be engaged in gathering their opinion. There are different ways by which this, including presentations, surveys, questionnaires, user stories, brainstorming sessions, and meeting with individuals that might be representatives of a group of stakeholders.
Documenting Requirements
Project requirements need to be documented and organized in a manner that can make them useful. When writing requirements, a good practice is to incorporate all necessary information in a sequence. This can include the project's title, goals, a statement defining the project scope, stakeholder information, timeline and milestones, business and technical requirements. A project charter PPT template can help for this purpose, to support your requirements gathering process and communicate this to an audience of stakeholders.
Map Assumptions and Requirements
Once documented, the assumptions and requirements need to be put in place for a thorough and realistic analysis. This should include a rational look at what the project should entail, its limitations, needs, potential risks, and risk mitigation methods. During this process, you can also create a Gantt chart template and map timelines, milestones, and assigned roles to individuals to ensure you have a blueprint to carry out the project.
It is also good to let others review and provide feedback on the documented assumptions and requirements. This can include not only the project team but also other key stakeholders.
Sometimes, assuring stakeholders that their views will be respected and incorporated in the best possible way can help appease them and avoid a major conflict later. However, it is quite likely that your project will be unable to comply with the demands and suggestions of all stakeholders, especially external stakeholders.
One of the methods to ensure better stakeholder management is to ensure the documents are reviewed by them (if and when possible). For example, apart from confidential corporate documents, the project scope and execution can be shared with pressure groups such as environmental groups or employee unions, highlighting the steps you will take to ensure their demands and suggestions are catered for during the project.
Acquire Required Approvals
Projects need various formal and informal approvals, some being internal and others external. A project might need approval from the senior management, a government department, and even a nod from pressure groups to ensure they are on board and will not be a hurdle once the project commences.
Monitor Project Progress
Monitoring and evaluating a project are necessary to ensure everything is running smoothly. There are different methods of doing this, including the steering committee and project team meetings, a baseline, and midline analysis, which a project endline might also follow at the end of the project, and monitoring and evaluation of the project through a dedicated monitoring team.
Requirements Gathering Methods
There is perhaps no definitive list of requirements gathering techniques. However, there are a few methods that are likely to aid you in the process of mapping out project requirements. You can also use different presentation templates to make your task easy. For example, you might need to create a presentation for stakeholder engagement, discuss with project engineers, check a project's progress, or assess the budget. The suggested PowerPoint templates mentioned in the sections below can help you executive each requirements gathering technique.
Interactive Presentations
During requirements elicitation, it is quite likely that you will meet stakeholders. Bringing multiple stakeholders together during an interactive session can be a good idea. During such a session, you can present your ideas and seek participation from stakeholders to gather their views and organize them for creating a cohesive map of requirements, risks, ideas, and solutions.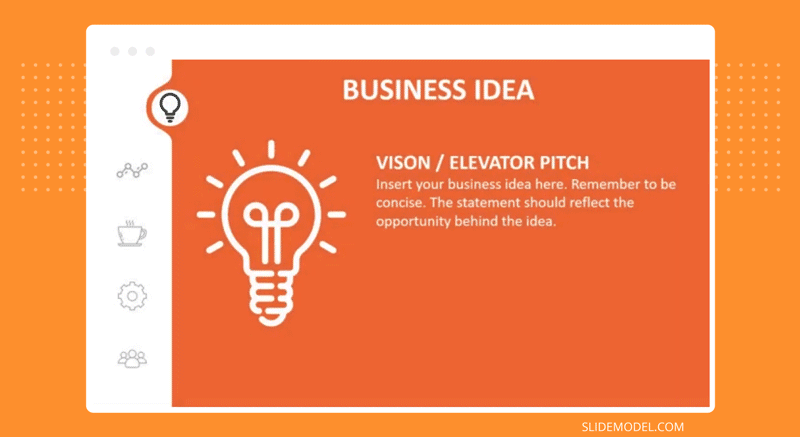 Mind Mapping
Mind mapping is a method by which ideas can be brainstormed around a central idea with text, shapes, images, and other associated content. You can also perform a mind mapping session in the form of a PowerPoint presentation using a mind map template.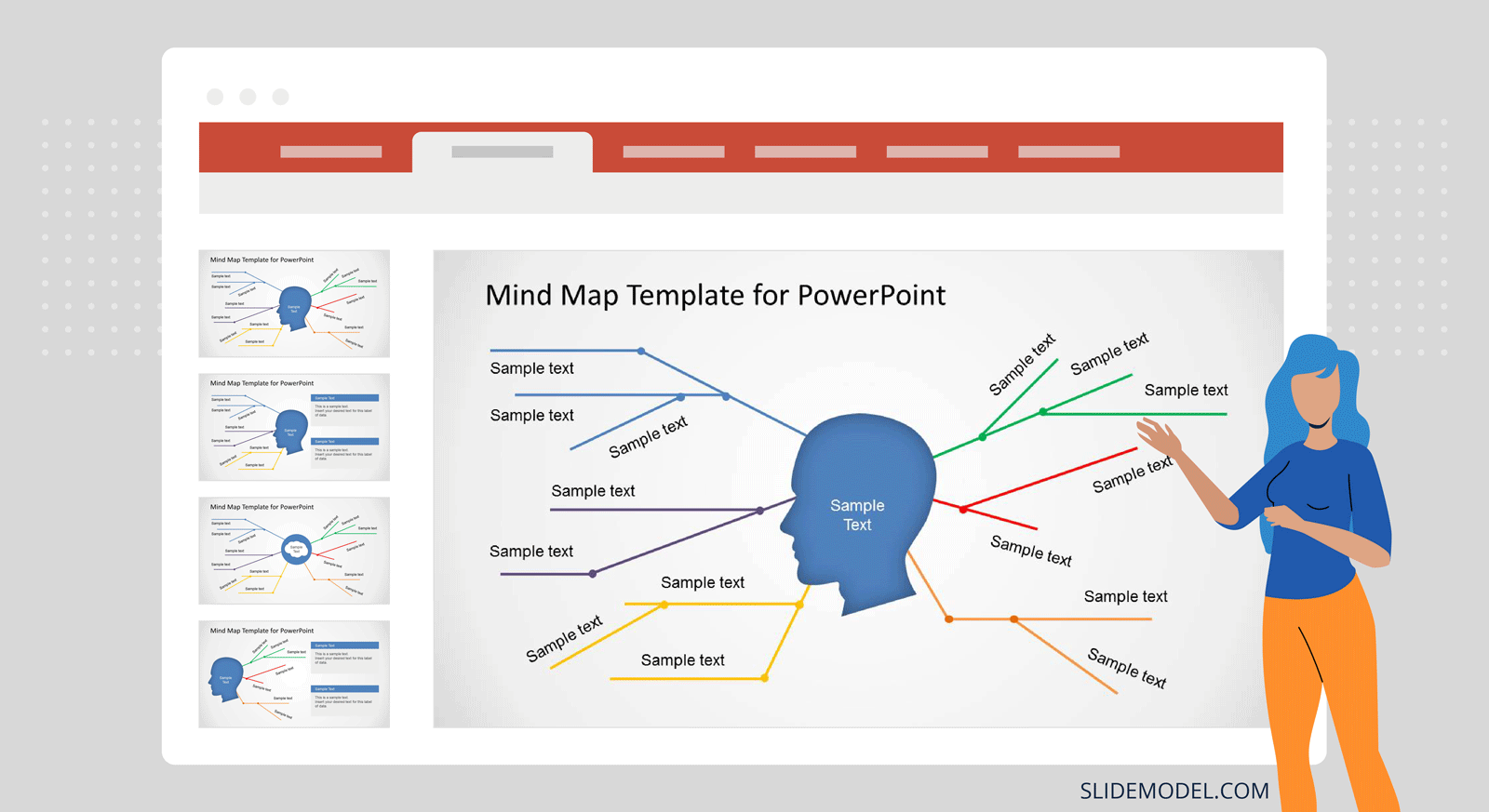 Interviews
One-on-one interviews are another method for requirements gathering. When interviewing a stakeholder, you can also use checklists and ask short questions. The Requirements Elicitation Interview Process powerPoint Template provides you with a suitable design to record data during such an interview.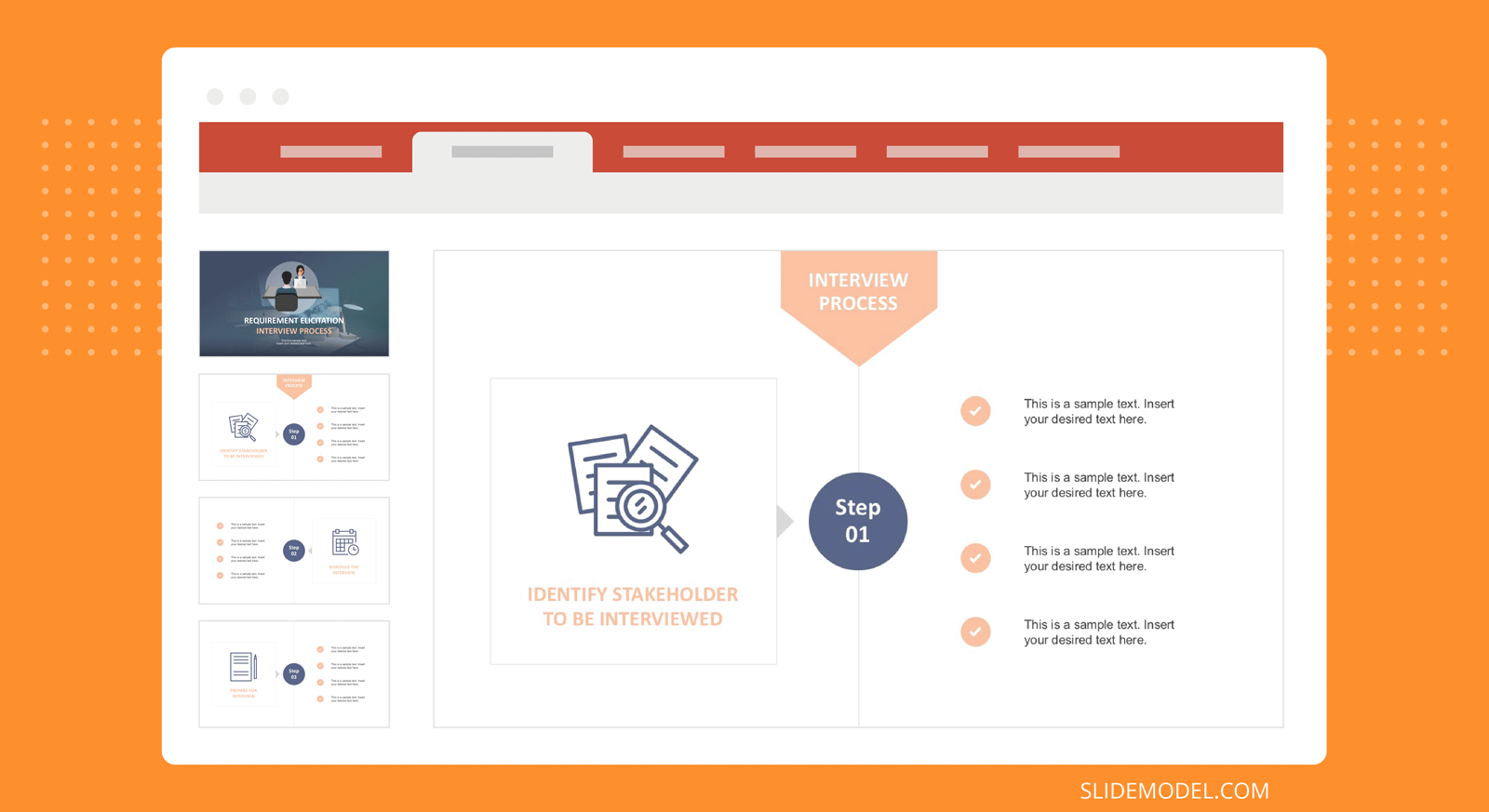 Questionnaires
Questionnaires are commonly used during requirements gathering, especially to get feedback from end-users. While this can be done in the form of an online or offline survey, you can also use a PowerPoint presentation for this purpose during a Live presentation session. A very interesting method to do this can be to use emoticons to learn how end-users feel about a certain aspect of the project. The Likert Scale PowerPoint Template provides slides for such a session.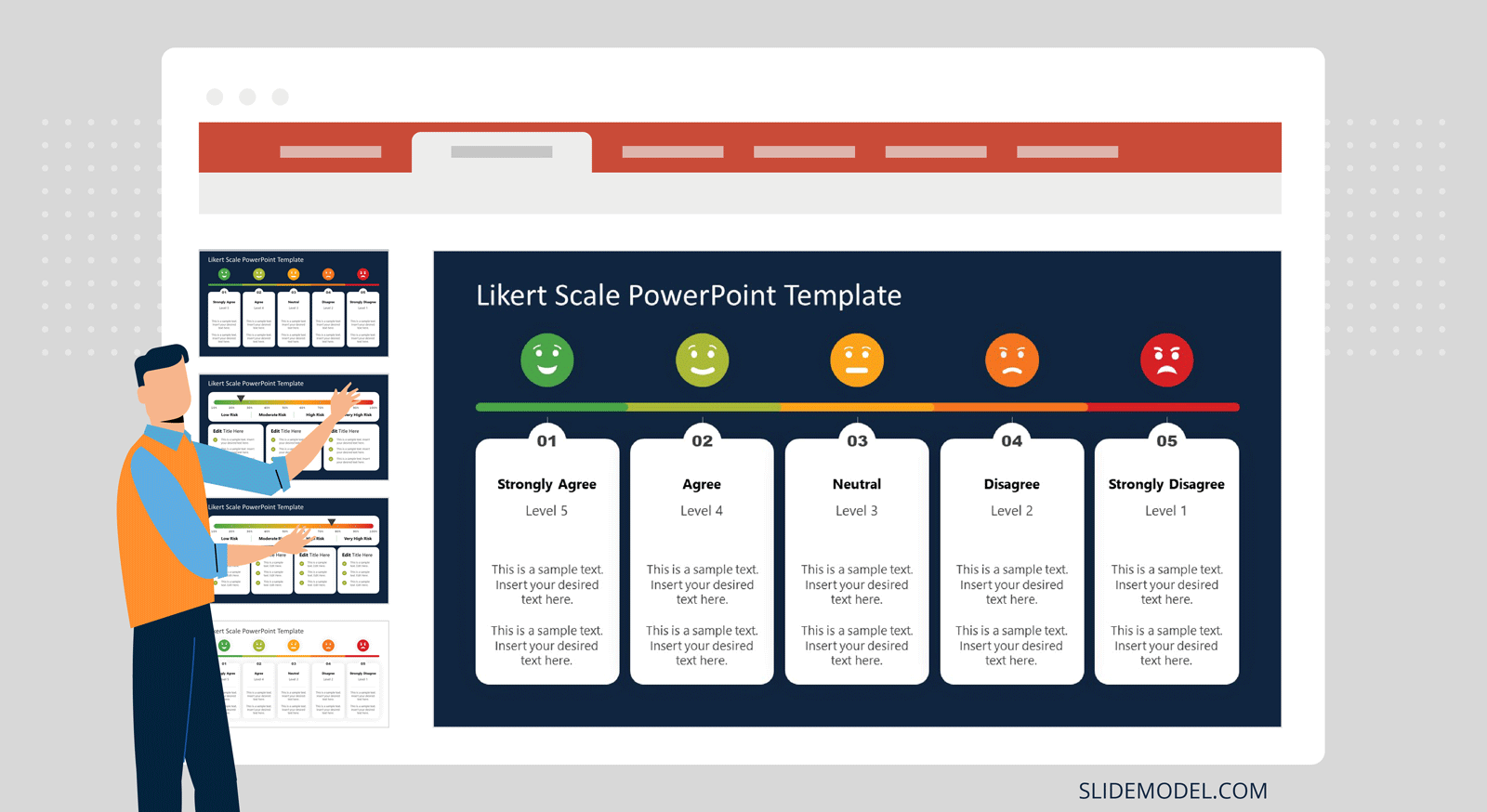 Prototyping
Engaging end-users to unveil project features and show them through a marketing campaign that their demands are being met can be a good way to avoid user backlash and create goodwill. Many automobile manufacturers commonly use this technique to create a buzz years before a new car model is released, even unveiling prototypes and gathering user feedback about how they feel about the product. One recent example is the first color-changing car prototype unveiled by BMW at Consumer Electronics Show (CES) 2022.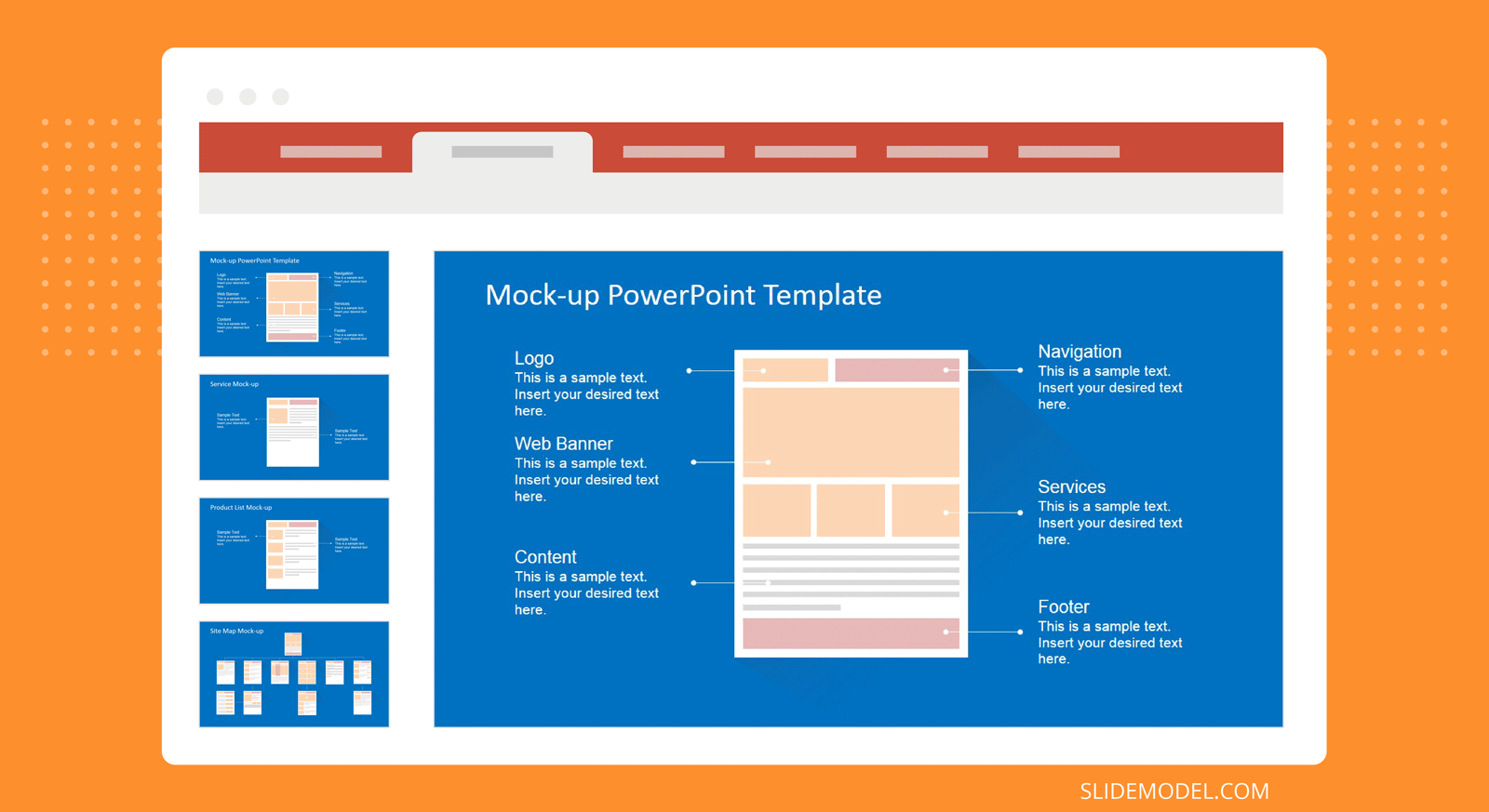 If the project entails developing a website, software, or app, prototyping and mockups might be a great way to engage stakeholders. The Flat Website Mockup Toolkit for PowerPoint gives slides exclusively meant to create prototypes and mockups using easy-to-edit layouts.
Use Case Scenarios
A use case scenario outlines the steps required to complete a goal or a task. To create and explain a use case scenario, you can use readymade PowerPoint templates such as the PRINCE2 PowerPoint Template. Such a template can not only be useful for presenting a use case scenario but can also be helpful in creating illustrations for documentation.
Final Words
Requirements gathering, like other project management techniques, is a method that requires careful consideration throughout each step. Relying on too many assumptions, unrealistic expectations, and snubbing stakeholder views during stakeholder engagement is likely to lead to issues for the project and might even jeopardize project success. Even if it seems impossible to appease all stakeholders, reaching a point where stakeholder management becomes possible is likely to help avoid major conflicts. Similarly, knowing the views and needs of stakeholders, such as end-users and the project team, can help create goals that are rational and in line with what the customer wants and what project engineers can realistically deliver under the available budget and available resources.