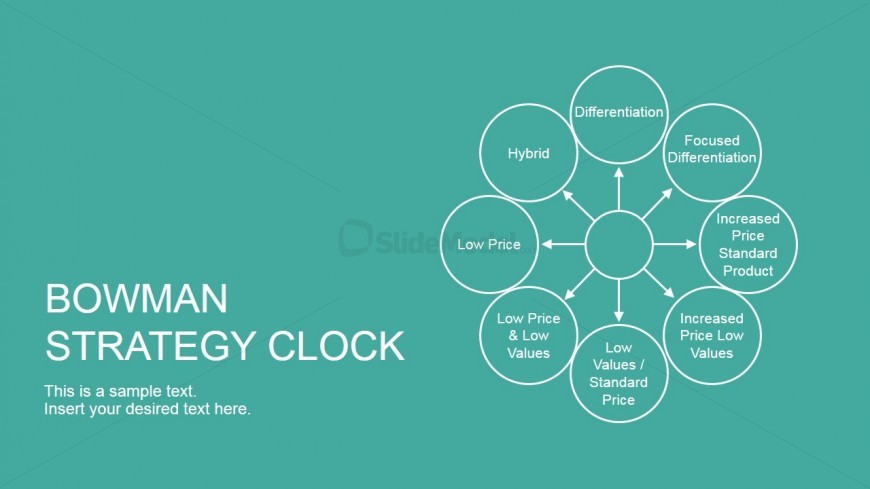 This PowerPoint template features a Bowman strategy clock which may be used as an introductory slide to a presentation on the proposal for different marketing and pricing strategies.
These strategies are to be found in text placeholders surrounding a circular PowerPoint shape with outward-pointing arrows. These elements are labeled differentiation, focused differentiation, increased price standard product, increased price low values, low values standard price, low price & low values, low price and hybrid. The title, Bowman Strategy Clock, is found on the left side of the slide design, in capital sans serif letters, along with a text placeholder where a summary for the PowerPoint template may be inserted. All PowerPoint objects are 100% editable to suit the presenter's needs and preferences.
Return to Bowman Strategy Clock PowerPoint Diagram.