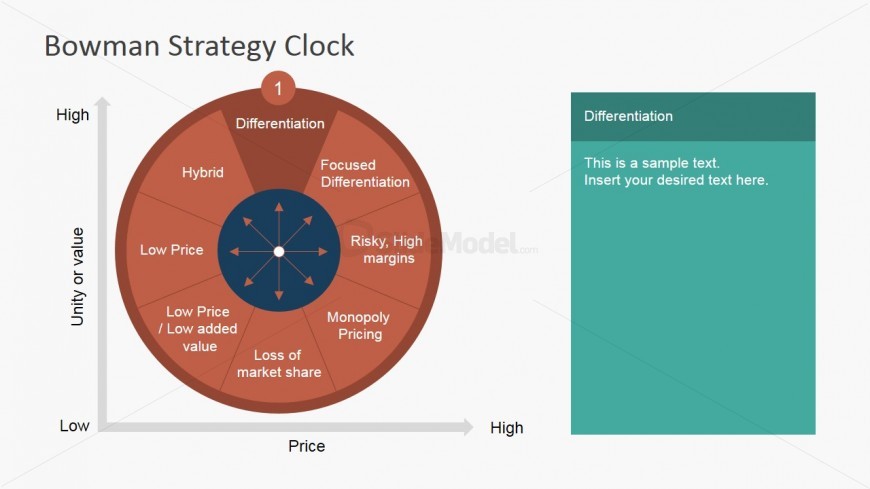 This slide presents Differentiation-Strategy Clock Competitive Strategies. These are shown with a Bowman's Strategy Clock. It may be used to focus a specific element of a company. This can be compared against the company's competitors to show its relative position in the market. This particular slide design focuses on Differentiation.
The Bowman's Strategy Clock is found on the left side of the PowerPoint slide. It is found in a red and blue color scheme on a thick gray graph. Beside the PowerPoint graphics is a cyan textbox with a dark header. This may be used to show different descriptions and labels. The PowerPoint objects are 100% editable to suit the presenter's needs.
Return to Bowman Strategy Clock PowerPoint Diagram.