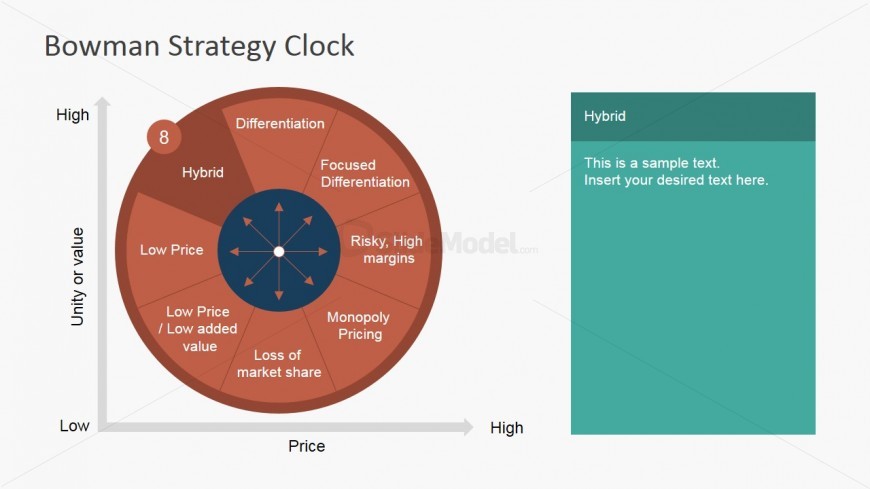 A Hybrid Strategy Bowman Clock can be found on PowerPoint slide. It contains the full strategy categories within the Cartesian graph. It features the hybrid section of the Bowman's strategy clock. The strategy clock is used to show the relative position of the company in the market. The Hybrid category offers products at a relatively low cost with a higher perceived value.
A cyan text box with a dark header is found at the right side of the slide design. It contains placeholders for text descriptions. Beside it is the Bowman's Strategy Clock in red and blue. The Hybrid section is highlighted in the graphic, along with the number 8. The PowerPoint objects are 100% editable to suit the presenter's needs and preferences.
Return to Bowman Strategy Clock PowerPoint Diagram.