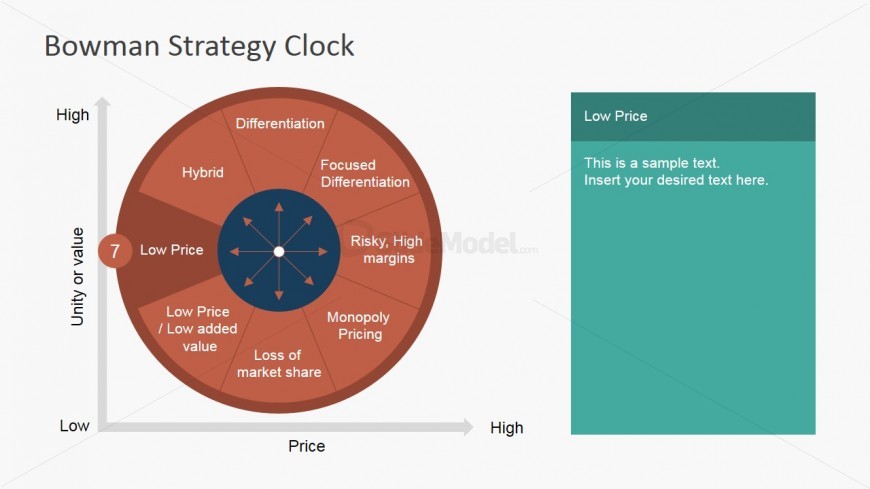 The PowerPoint slide features the Low Price Sector of the Bowman Strategy Clock. It highlights the sector as a corporate strategy to become competitive in the market. Organizations competing in this category are low cost leaders. The presentation can be used to show the benefits and downfalls of implementing this strategy.
It shows a cyan text box labeled "Low Price". The text box is found beside a Bowman Strategy Clock in red and blue. The Low Price section of the clock is highlighted. It is also accompanied by the number 7. The PowerPoint objects are 100% editable. They can be edited to suit user's needs.
Return to Bowman Strategy Clock PowerPoint Diagram.