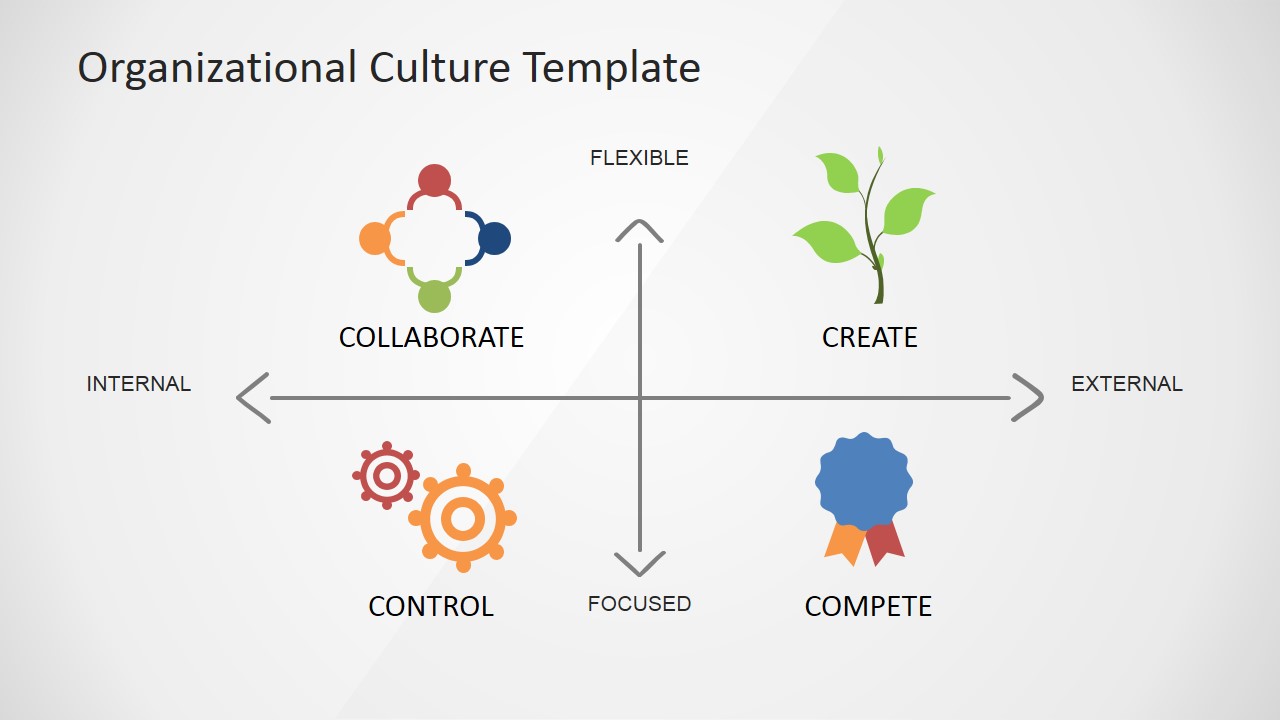 Corporate Culture has been studied for the last century from both academia and corporate world. Any change in an organization requires a deep understanding of the Organizational Culture to be able to break bad habits, and create positive behaviours.
This PowerPoint Slide Provides the four quadrants of the Competing Values Framework. Extensively used for corporate culture analysis. The diagram is 100% editable, each of the icons is created as PowerPoint Shapes, and the axis are PowerPoint objects. The presenter can customize every property of the diagram and components as size, color and effects. The diagram can be transported to different presentations (new or existing ones) with no effort.
Return to Organizational Culture PowerPoint Diagram.