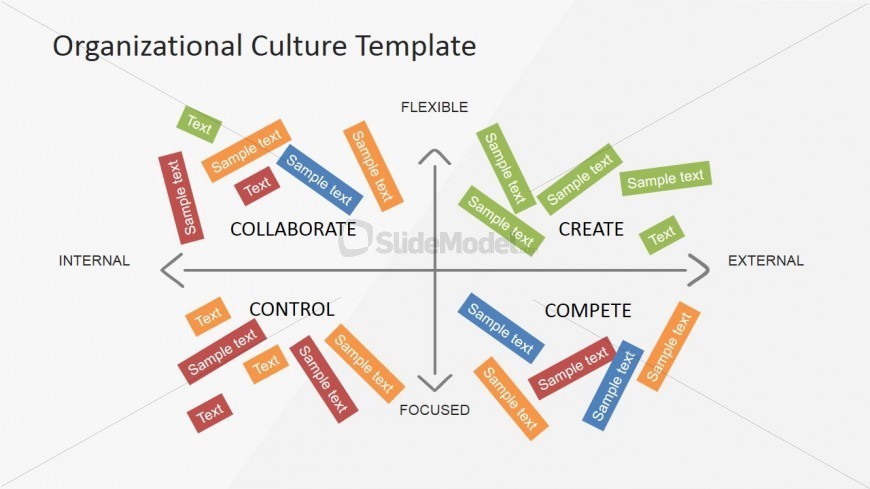 This slide is part of the Organizational Culture PowerPoint Template. The presented Slide Design provides a cartesian Axis with the four quadrants of corporate culture analysis, Collaboration, Control, Cultivation, Competence. Through the axises the polarities are described by People, Possibility, Company and Reality.
The Diagram is oriented to Organizational Culture Analysis, focusing on generating a quality discussion. The presenter can reuse the Tag Clouds provided in each quadrant to take notes with the analysis team, or to present finding and verbatims about each quadrant to an executive audience.
The PowerPoint Diagram is completely created using PowerPoint shapes, allowing the presenter to fully customize the appearance of the slide and its properties.
Create professional Organizational Culture Analysis Chart with this outstanding tag cloud quadrants diagram.
Return to Organizational Culture PowerPoint Diagram.