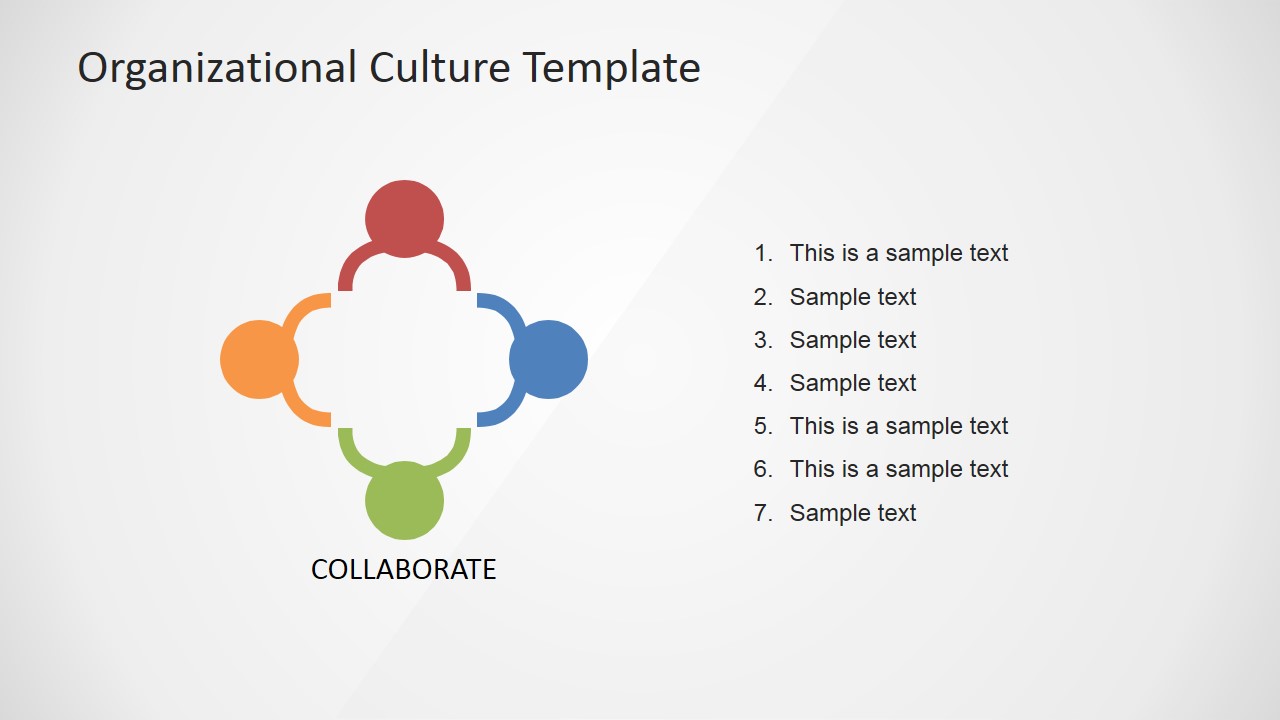 The Competing Values Framework provides tools for identifying conflicting values and combine them to emerge in a positive integration force. The Collaboration Quadrant Is the combination of Internal and Flexibility polarities. Is the Development Quadrant. When an Organizational Culture can be described in this quadrant (or at least part of its DNA resides in this quadrant) means that they work and live as a Clan. Clan cultures where observed in early human times, and were defined as a collaboration unit.
Our Collaboration PowerPoint Slide, has been created with a PowerPoint Icon Clan Metaphor, of 4 circles united with connectors. Each circle has a different color to represent diversity. The presenter can describe the collaboraion quadran in a lecture, or if it is an Analysis of results presentation, can describe the findings that lead to a Collaboration tagging.
Impress your audience with this powerful PowerPoint Collaboration Slide.
Return to Organizational Culture PowerPoint Diagram.