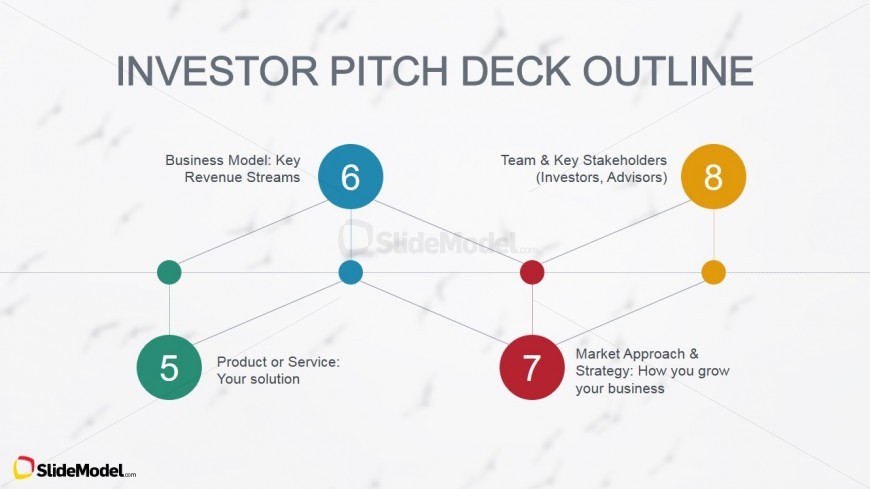 This PowerPoint Slide features the Steps Five to Eight in the Pitch Path. Following the form of the Investors Pitch Path, this slide contains the fifth to eighth steps. The presenter is provided with a guide in creating the steps as follows:
5 – Product or Services
6 – Business Model: Key Revenue Streams
7 – Market Approach & Strategy
8 – Team & Key Stakeholders
The steps are in different colored circles, numbered 5 to 8. There are thin lines connecting the numbers. The colors and sizes can be modified without any effect on their image resolution. The overall appeal of the slide will effectively capture audience's attention.
Return to Investors Pitch PowerPoint Template.