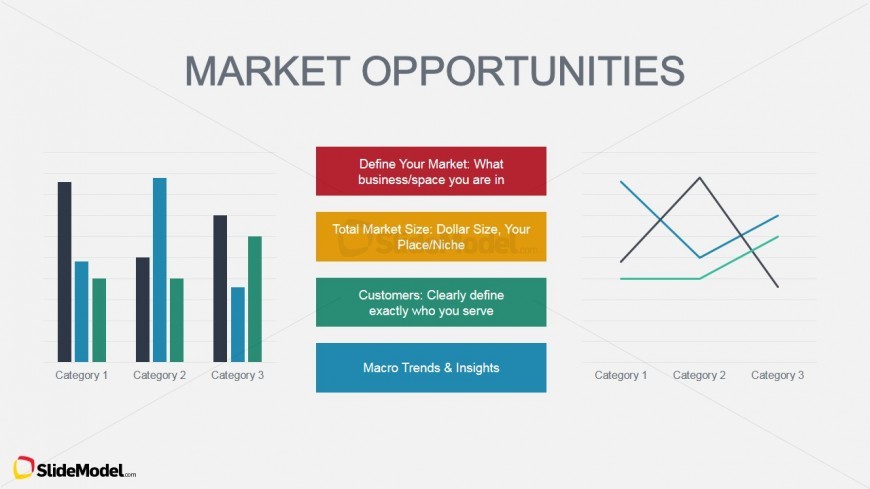 Reach Customers Pitch Deck Slide is appropriate for presenting market opportunities to the audience of investors. This PowerPoint slide is created to aid the presenter in organizing the data at hand in an engaging manner.
There are three bar graphs on the left side, labelled category 1 to 3. On the right side is a line graph labelled category 1 to 3. Between the graphs is a column of 4 editable rectangular text boxes colored red, orange, green, and blue. In each rectangular text box are guide sentences for the convenience of the user, as follows:
Red – Define Your Market
Orange – Total Market Size
Green – Customers
Blue – Macro Trends & Insights
Return to Investor Pitch PowerPoint Template.