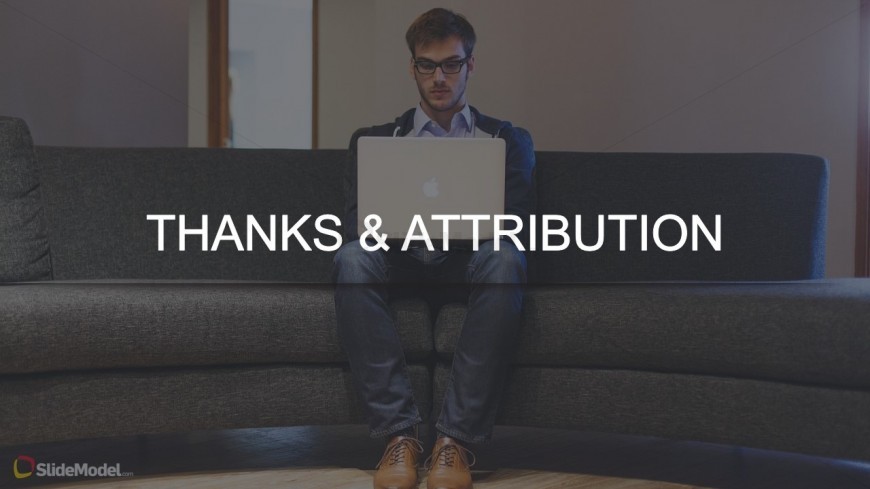 Investors Pitch Deck Thank You Page is a PowerPoint slide design suitable for expressing the presenter's gratitude to the audience of investors. It is important to thank the viewers of the presentation for their time.
The PowerPoint slide features a man with MacBook sitting in a gray couch. There are words Thanks and Attribution in the center of the picture, all in bold letters. The design is visually appealing and will effectively capture the audience's attention. As soon as the slide appears, the presenter can begin his message. Desired text can be inserted and the picture can be edited depending on the presenter's preference.
Return to Investors Pitch PowerPoint Template.