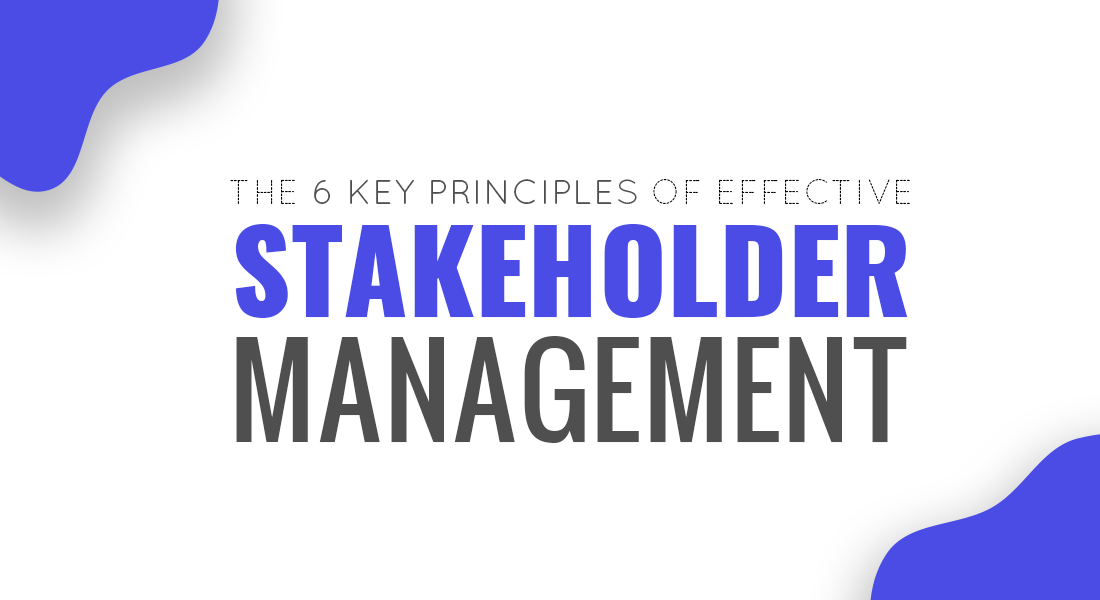 Every business has elements that will work toward its success. It needs a great product or service to offer value to its customers. Additionally, it needs a dedicated team to work on the said product. Sound financial management and strategic planning are another two important aspects of ensuring the project's success. Plus, there's one more critical element that is often glossed over amidst other factors effective stakeholder management.
A deep understanding of just who are the stakeholders, what their needs are, and how to meet those needs can actually make or break an organization.
What is a Stakeholder?
By PMI definition, a stakeholder in project management is anyone who has an interest in seeing a certain endeavor succeed. They are usually impacted by the outcome of a project in one way or another.
There are several reasons to why are stakeholders important:
Stakeholders can have a varying extent of duties and authority when it comes to project progress. In most cases, you'll need to secure a 'buy-in' (approval) from different stakeholders to move the project towards completion.
They exercise direct influence (positive and negative) over the project outcomes.
Stakeholders also contribute their skills and expertise to formalize the project roadmap, scope, and execution sequence.
Lastly, some project stakeholders (sponsors) will have a financial interest in the project, thus they'll be highly interested in receiving information on the project progress.
In simpler terms, stakeholders are the different types of people with different objectives who can be affected by or affect, the operations of your business.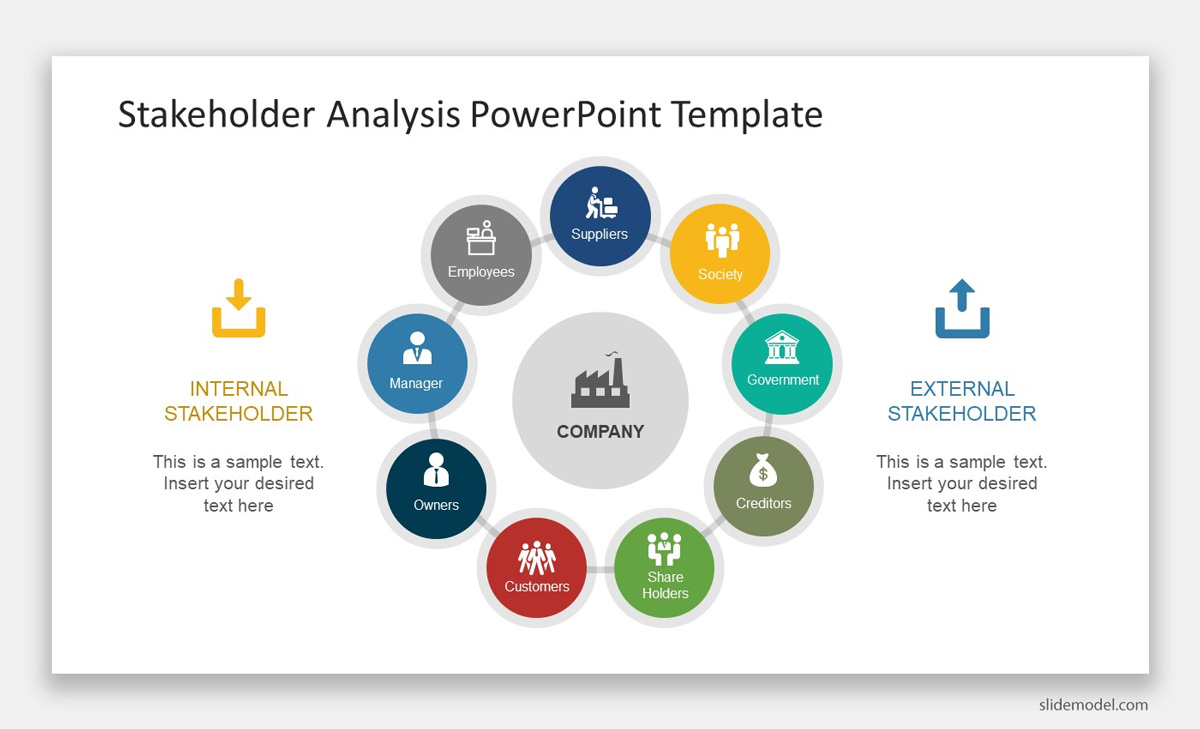 Source: Stakeholder Analysis PowerPoint Template by SlideModel. [ Use template ]
The Key Types of Stakeholders
Internal Stakeholders are all the people (or groups of people) who are involved in the project and are influenced by the company's operations. Such examples of stakeholders include employees, managers, board members, and company owners.
These can be further categorized by the following roles:
Marketing stakeholders
Technical stakeholders
Sales stakeholders
Impacted Employees
Executive Stakeholders C-level executives who make the ultimate decisions about projects, budgets, and expected outcomes. Their broad expectations are what you should focus on as you provide updates to this group.
External Stakeholders are entities that are not part of your organization, but still, have an interest in a project. The most commonly identified external stakeholders are investors, lenders, suppliers and customers (to some extent). While you are not responsible for reporting to customers. But you can provide enough information and updates so that marketing and sales departments can pass on pertinent info about a project to interested customers if they deem it appropriate.
There are also other external project stakeholders, less often identified as such public agencies when projects involve current legislation or regulations, customers of the client company who stand to benefit, outside groups/organizations that may support or oppose the project.
The fact that there can be so many stakeholders can make stakeholder management a very complex responsibility indeed. The best cure for the overwhelm is to work out an effective, repeatable stakeholder management approach.
How to Create a Stakeholder Management Strategy
Project managers often get this title of a glorified translator between the executors and the stakeholders. They often need to possess top communication and relationship management skills to ensure that:
Every stakeholder's objective is clear.
Any possible conflict between two stakeholders is resolved or mitigated before it impacts the operations.
Overall stakeholder engagement (interest and support for the project) remains high.
The stakeholders receive timely project updates and respond to authorization requests and other queries on time.
In a nutshell, that's what an effective stakeholder management plan entails. Now let's dive into the details of creating one.
1. Identify the Main Stakeholders and Analyze Their Needs and Goals
The stakeholders will vary depending on the organization and the type of project to be undertaken. Identifying all of them will be the first key task on your agenda.
Let's further illustrate this with an example: your company's undergoing digital transformations and plans to perform a CRM system update. The IT department will be involved, but who else? Suppose this upgrade relates to customer service software installation and implementation? The manager of the customer service department is obviously a stakeholder, as well as all customer service agents that will be impacted by this new software implementation. These are all people who must be communicated with and who must be influenced to positively respond to this change.
To avoid the overwhelm, use a stakeholder analysis template to visualize the types of stakeholders, where they fit into the client organization, and what their business and personal agendas may be.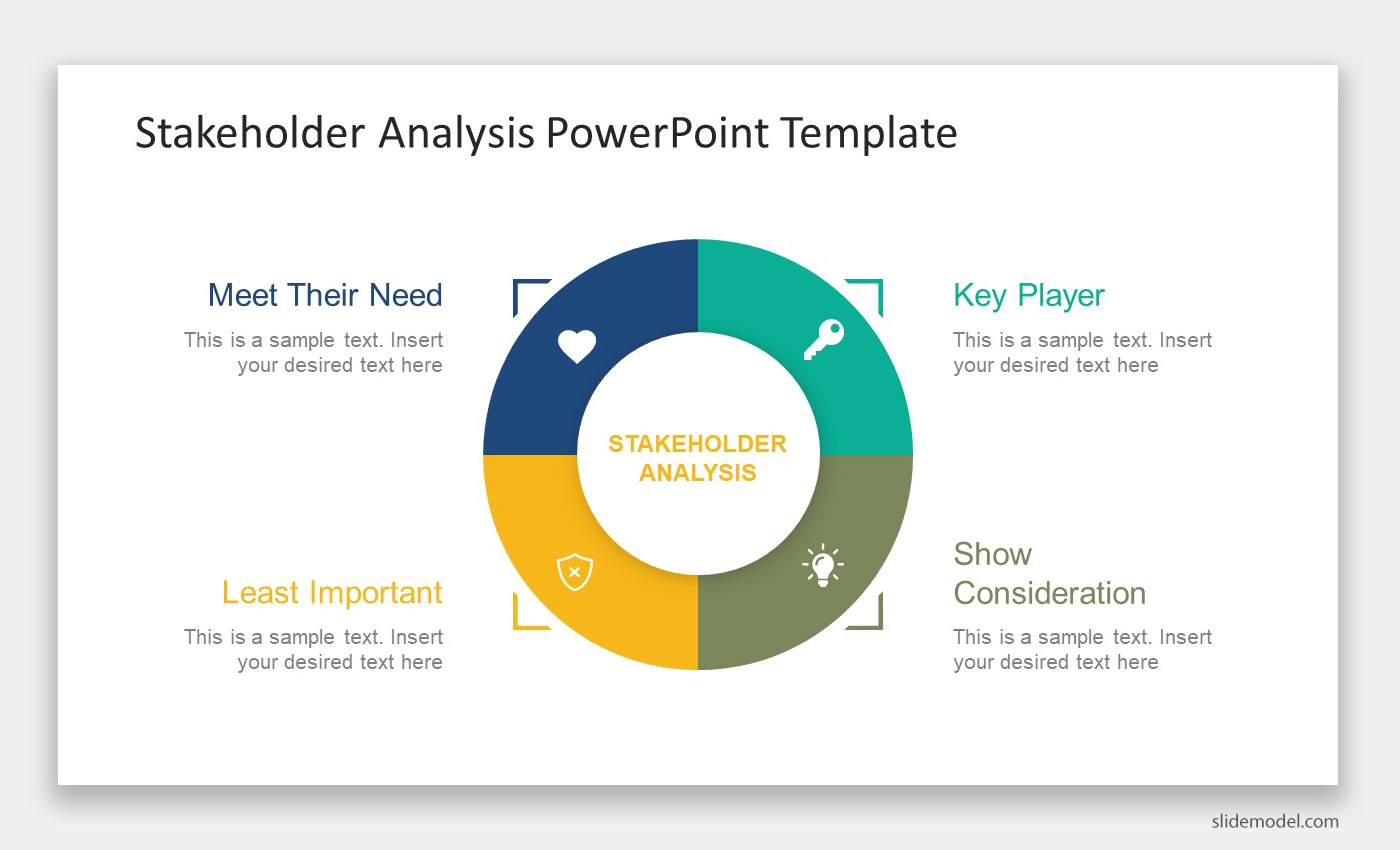 Source: Stakeholder Analysis PowerPoint Template by SlideModel. [ Use template ]
2. Identify the Power, Support, and Influence of Stakeholders
Every stakeholder has a personal agenda never forget that. These agendas will impact their support for a project and also define the amount of influence they have on others.
If resistance is possible, and if that stakeholder has influence, then that is a person with whom a lot of communication will need to take place. Getting powerful and influential internal stakeholders on board will impact the success of any project. And once you have identified those with little-to-no influence or power, you can cross them off your main communication list (for now).
One of the best stakeholder management tools for that is a Relationship, Influence and Feel map, developed by Glenn Hughes.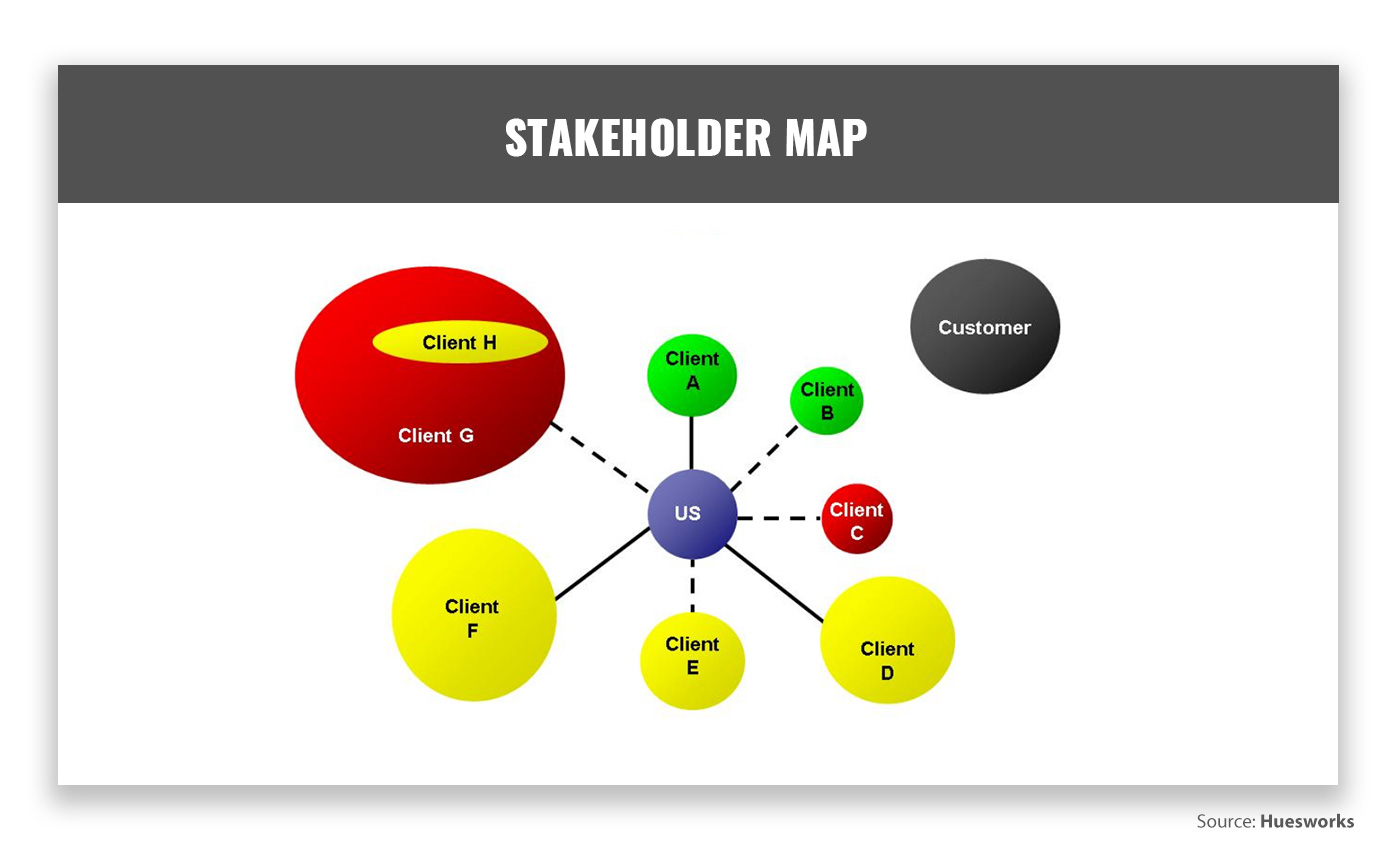 Source: Huesworks.
3. Gauge How Much Support and Influence You Will Need
Once you have identified the stakeholders, you need to determine how much support you need from each one and who each one can influence.
If, for example, you have determined that a customer service manager is liked and respected by his staff, they are a person with high influence within his department. This is a manager who should be kept informed all along the way, who should understand that you are cognizant of their needs and will work to meet those.
The key to effective project stakeholder management is to establish alliances with people who exercise the most influence within their spheres of responsibilities.
4. Plan Your Tactics
For most projects, you'll need to develop stakeholder management strategies on two levels business and individual.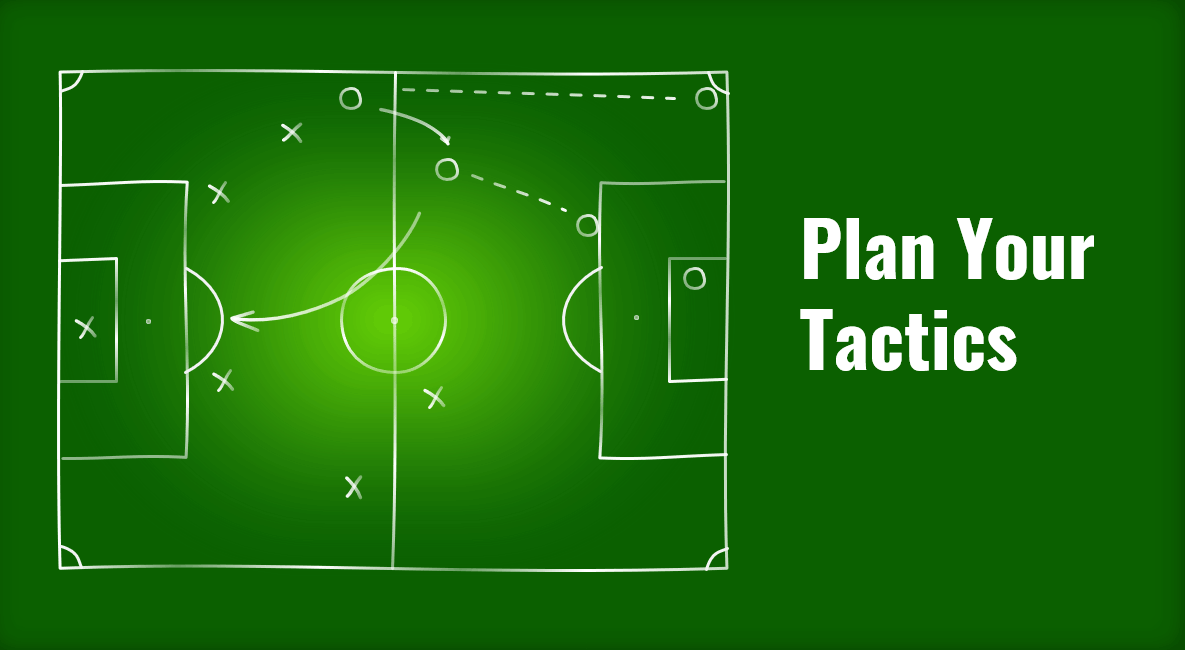 Source: Game Play PowerPoint template by SlideModel. [ Use template ]
At the business level, you are developing strategies that will help sell the projects to others. Going back to the customer service project, what importance can you show the business leaders? Are their competitors reaping rewards from similar software? When you can show a potential impact on the bottom line, you will have those stakeholders on board. You can do this by preparing the data that will demonstrate the project's value.
At the individual level, you must develop strategies that will show the project's value to the person's position within the company. Try to put yourselves in their shoes using empathy to better formulate the what's in it for them pitch.
5. Frequent Communication is Key
Projects will lose enthusiastic support if stakeholders are left in the dark. For this reason, setting up a stakeholder communication plan with a regular reporting schedule is paramount for success.
Be sure to include the following in your plan:
Identify the frequency of communication with various types of stakeholders. Those who are most closely involved with you in the project need more frequent communication than C-level executives, for example, who tend to expect that everyone is doing their part.
With a lower level, less influential stakeholders, less frequent communication will be necessary, but ongoing rapport is still important. Updating a customer service staff on what features have been installed and set up training timelines ensure them that they will not be left out in the cold. Communicating how new features will improve their day-to-day jobs also serve great to retain morale.
Determine how each communication touchpoint will occur. You have an array of options email, progress report, face-to-face presentations, video conferencing, etc. Also, be certain to ask for feedback after every session to ensure that your message didn't miss the mark.
6. Conduct Toll Gate Reviews Regularly
First, let's define what a tollgate review is. Most projects are divided into phases of completion. These should be established at the beginning, and key stakeholders should understand these phases and the timelines for completion. Toll gate reviews take place after the successful completion of the predefined phase/milestone.
To make every session effective, organize your presentation in the following manner:
Provide a quick summary of the initial project goals key implementation phases.
Present a value stream map showcasing the present state of project waste and suggest steps for enhancing the project scope.
Outline the key risks, challenges and red flags encountered so far and anticipated in the future.
Document the next strategic steps.
Below are several stakeholder management templates that can come handy in the process:
Make sure that post-review, you also allocate enough time for answering stakeholder questions and discussing the next phase steps.
Conclusion
You cannot really over-plan for stakeholder management as failure to do so can majorly undermine the project execution and lead to its stall, or worse failure. To master the art of effective stakeholder engagement you'll need to:
Hone your communication and relationship management skills.
Get strategic with stakeholder influence identification.
Hone your 'sales pitch" to communicate the value the project will bring each of these stakeholders.
Develop a stakeholder management plan, using the right tools and templates.
Communicate frequently and remain an active listener to ensure that everyone stays on board.