Venn Diagrams are commonly applied in business and academic situations. As we don't wish to dwell on the technicalities of what a Venn Diagram is in this article, we invite you to discover how to make a Venn Diagram in Google Slides. In case you are looking for this same procedure, but for a different software, please check our guide on how to make a Venn Diagram in PowerPoint.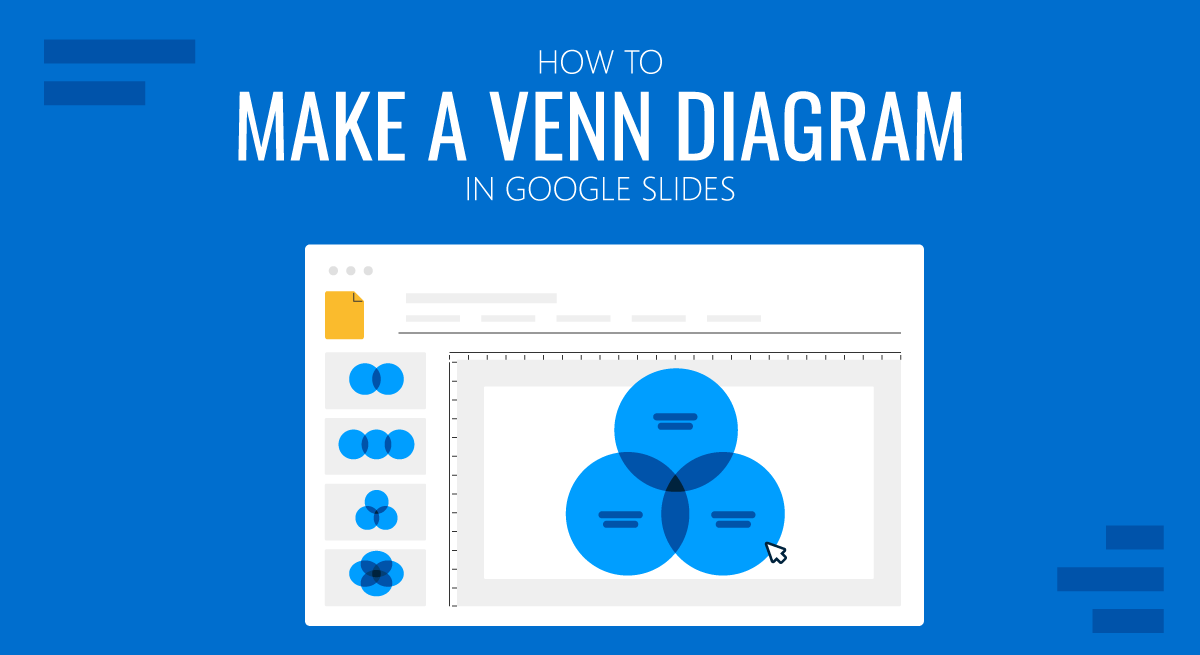 How to Add a Venn Diagram to Google Slides
Google Slides offers many features similar to PowerPoint, such as 'Diagrams and Shapes.' The latter is a feature somewhat reminiscent of SmartArt Graphics. Below is an explanation of the various methods you can use to make an editable Venn diagram in Google Slides.
1. Create a Venn Diagram in Google Slides using Diagrams
Google Slide has a number of categories for diagrams that you can directly insert into your slides. To find a suitable illustration, go to Diagrams.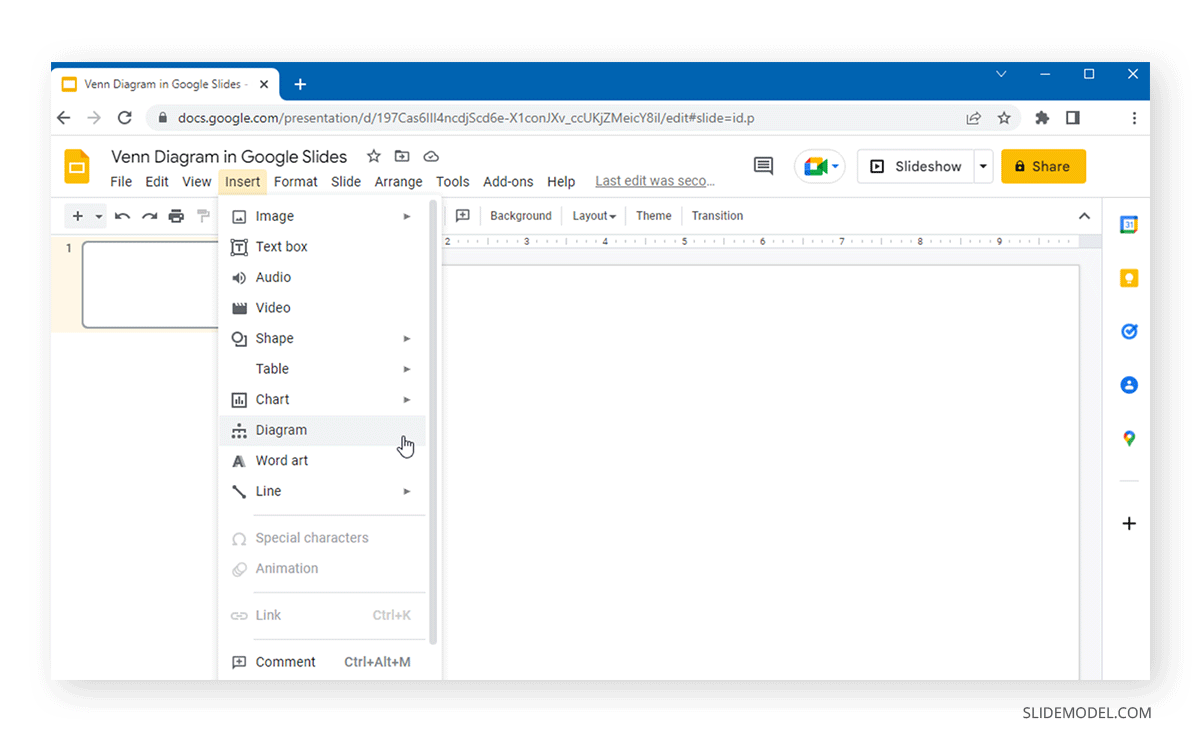 From the menu on the right, select Relationships and pick a layout most suitable for the Venn diagram you intend to create.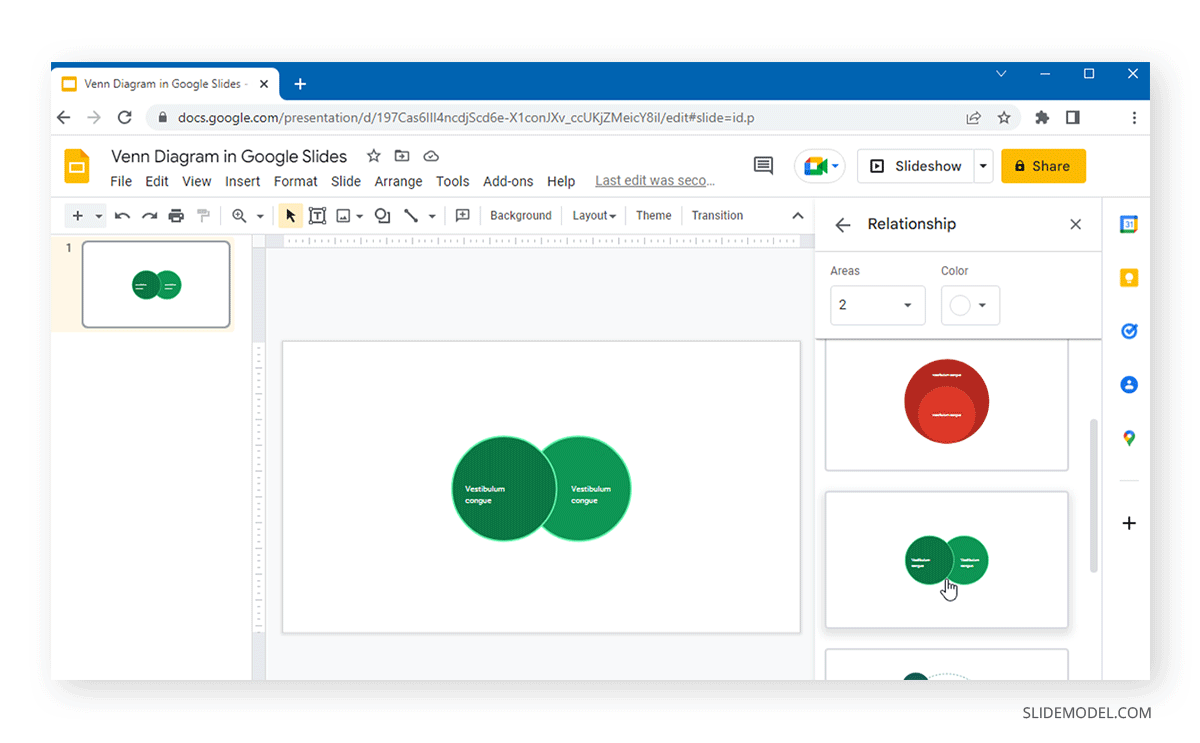 To ensure your Venn diagram can show relationships, adjust the transparency via Fill Color. This can be done either from the Transparent option at the bottom to make the shape completely transparent or via Custom to adjust the transparency and HEX.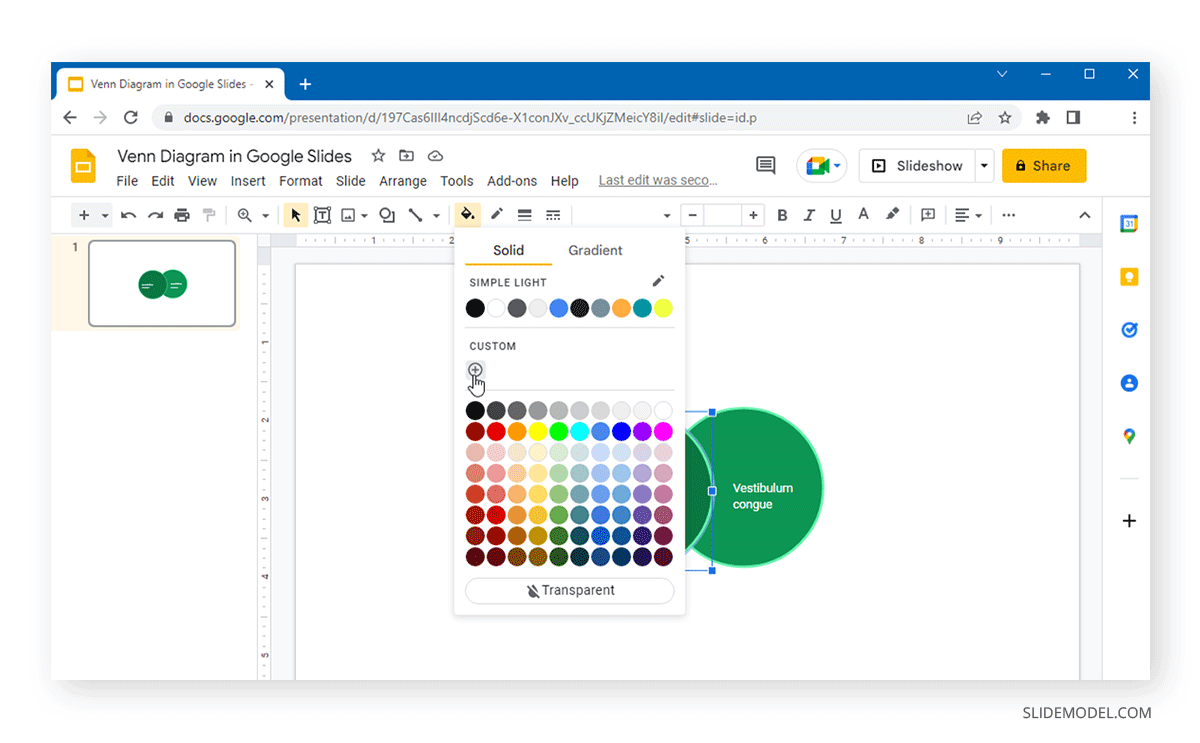 If you use the Custom option, move the slider at the bottom to adjust the transparency.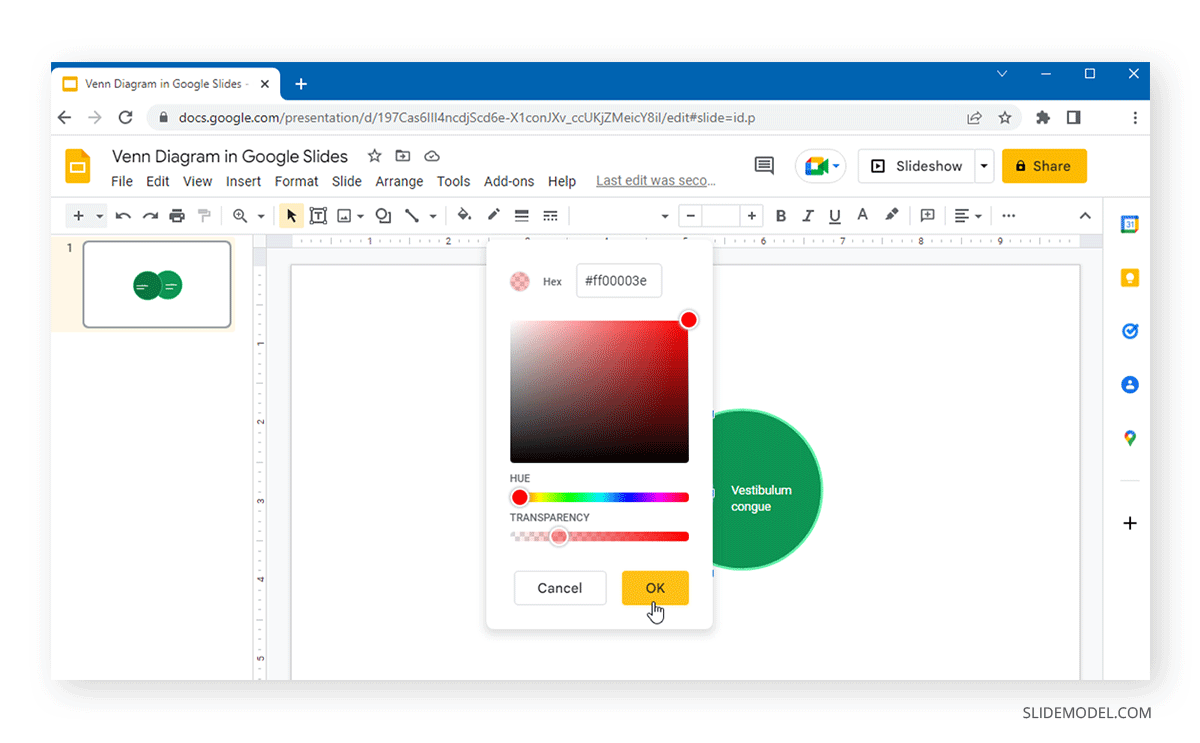 Some of the sample diagrams come with editable text labels. However, you can add additional text via Insert > Text box and format it to customize the text according to need.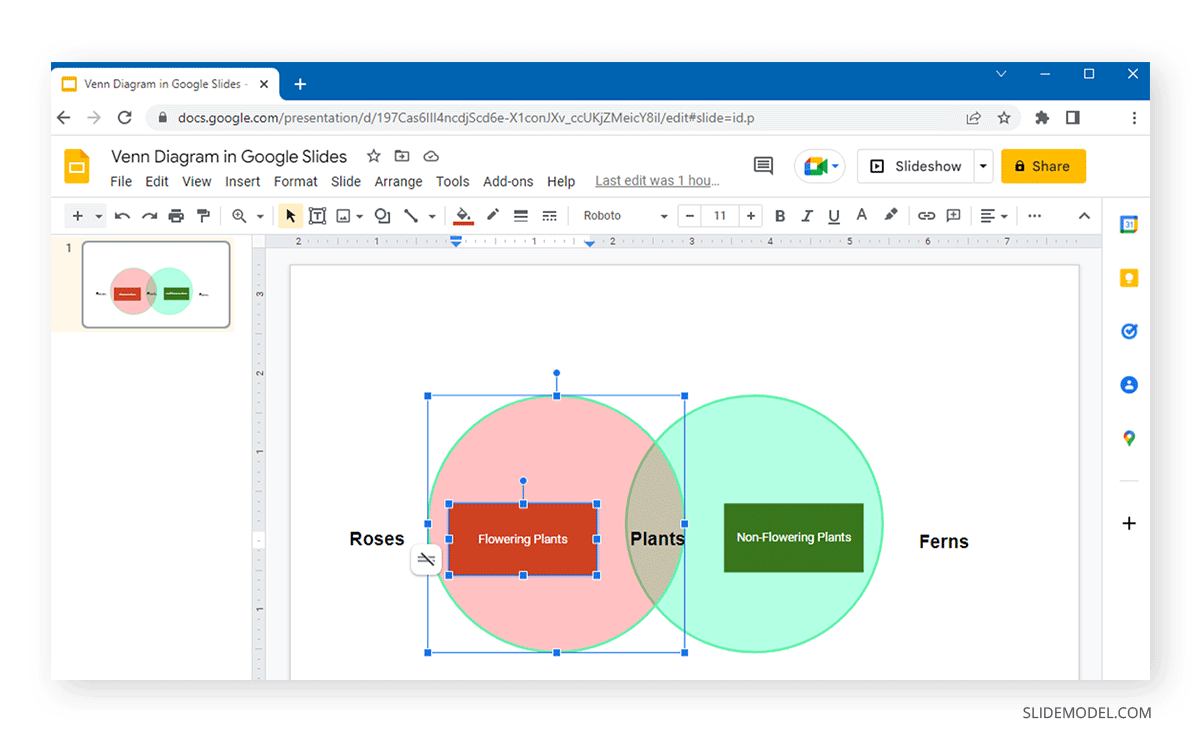 The example below shows a Venn diagram created using a standard diagram layout for a relationship diagram in Google Slides.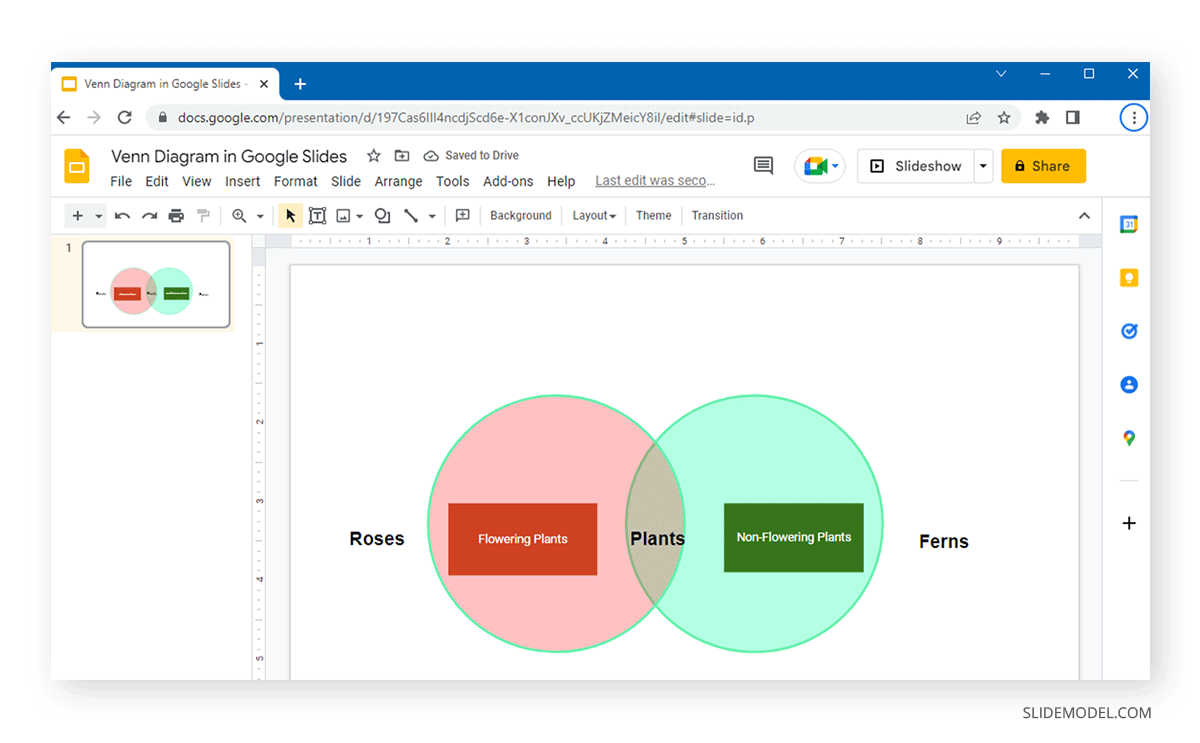 2. Create a Venn Diagram in Google Slides using Shapes
Shapes in Google Slides can help you create diagrams such as a Venn illustration. You can start creating your diagram by selecting a circular shape by going to Insert > Shape> Shapes.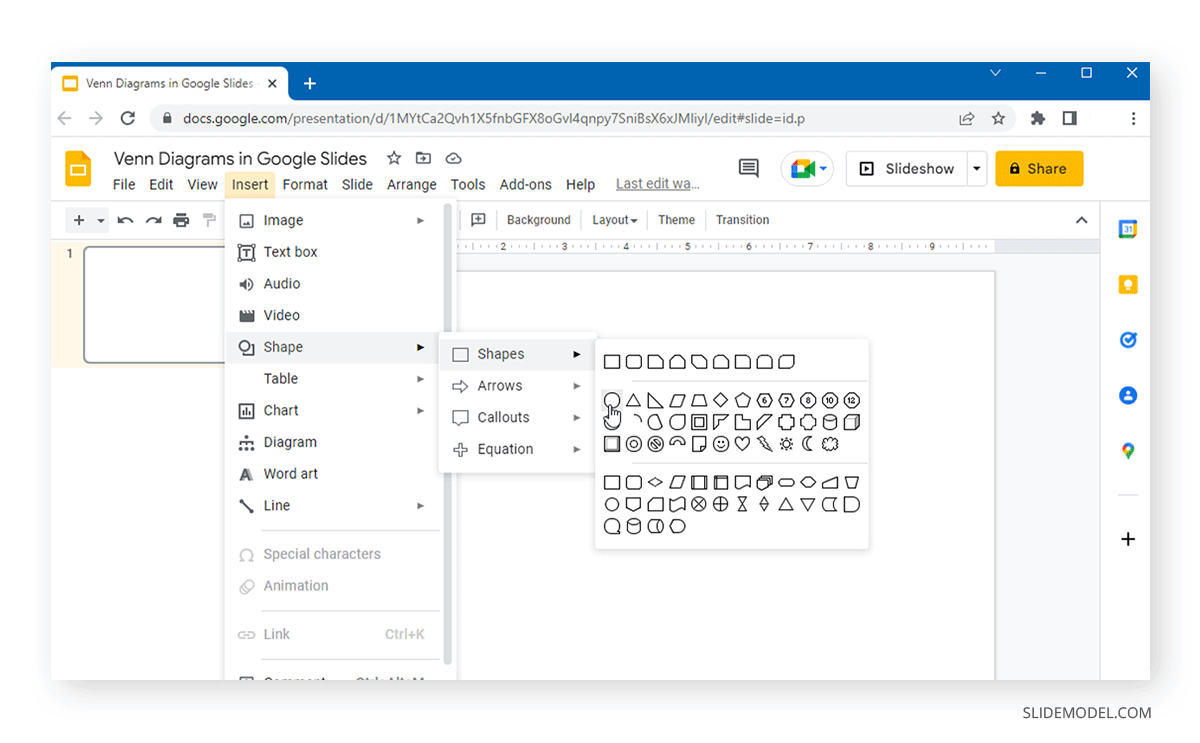 As mentioned earlier, ensuring that the shapes you add are properly formatted is essential. You can format these shapes by selecting them and going to Fill Color to adjust the color and transparency of the shapes. Select Transparent from the bottom of the menu or Custom to customize the transparency and color HEX to create a transparent shape.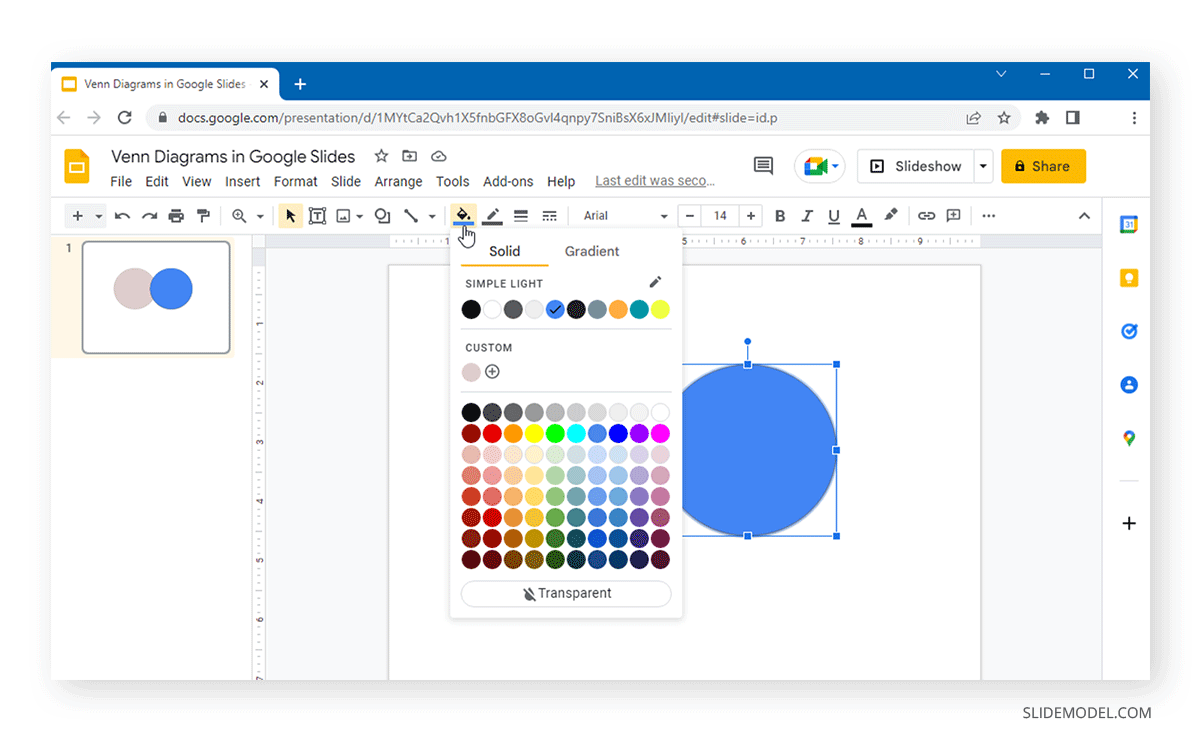 To customize transparency, move the slider at the bottom of the menu for your selected color.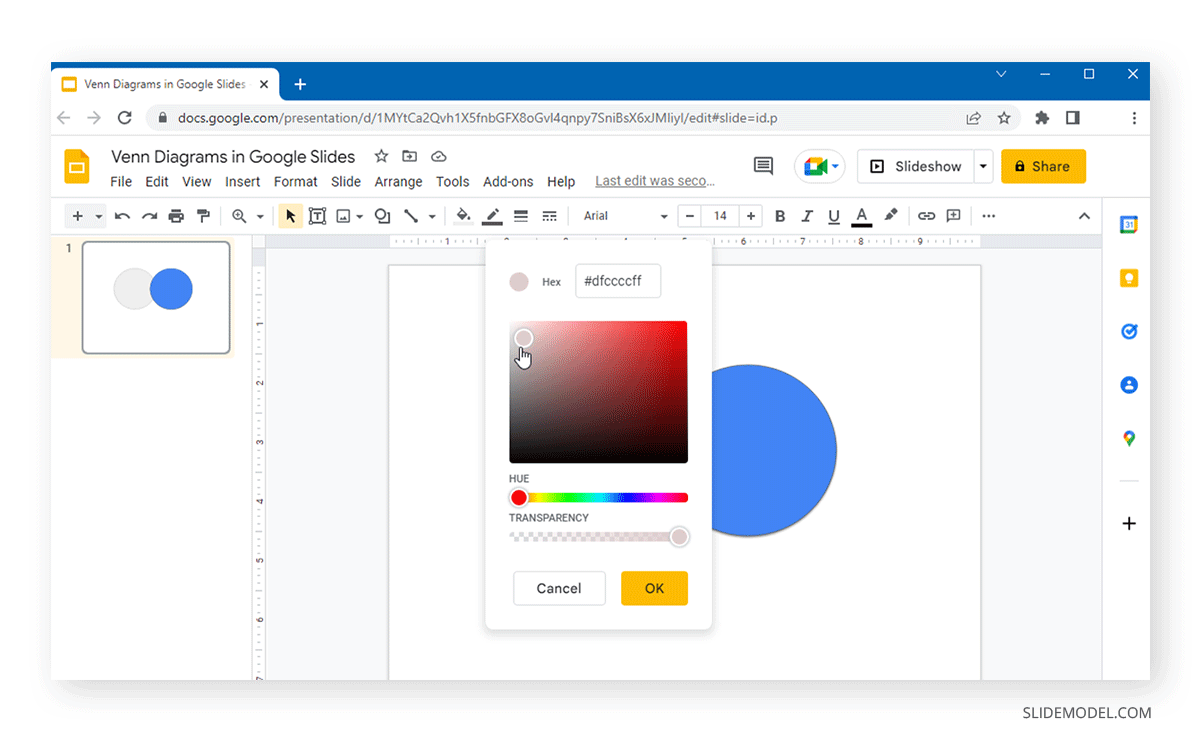 Once you have a transparent shape and the connections are clearly visible in the diagram, you can start adding text via Insert > Text box to add labels.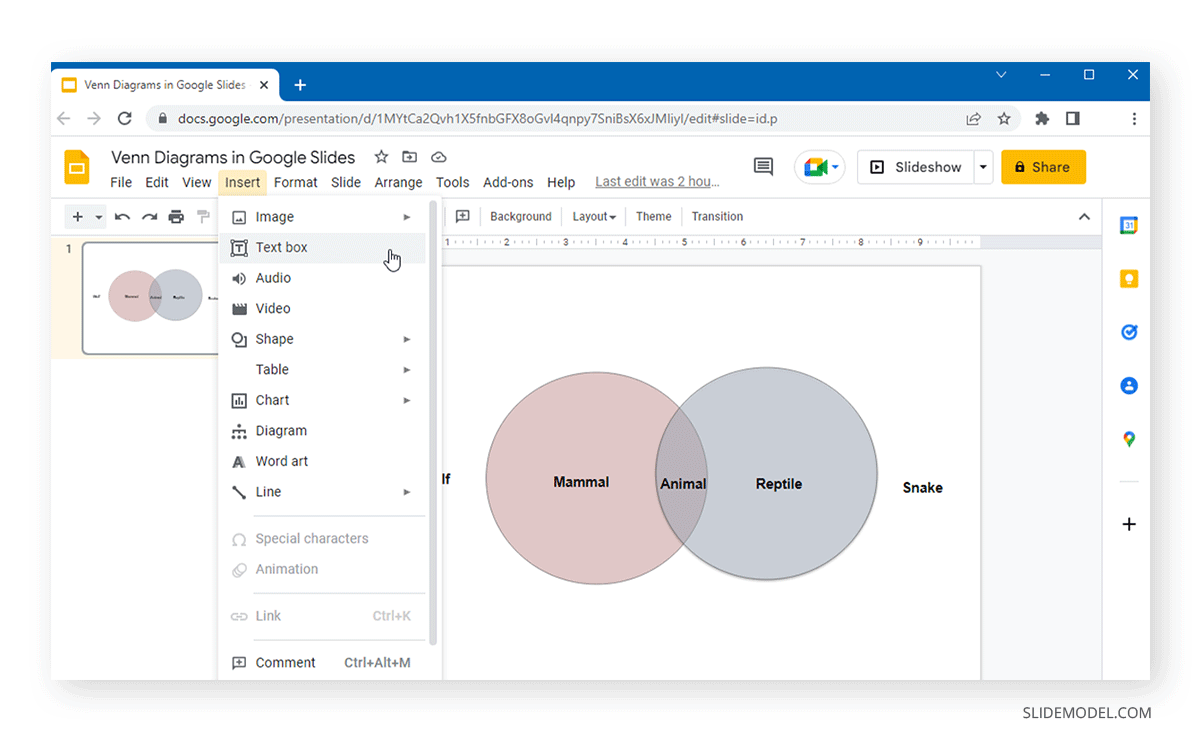 Below is an example of a simple Venn diagram created using Shapes in Google Slides.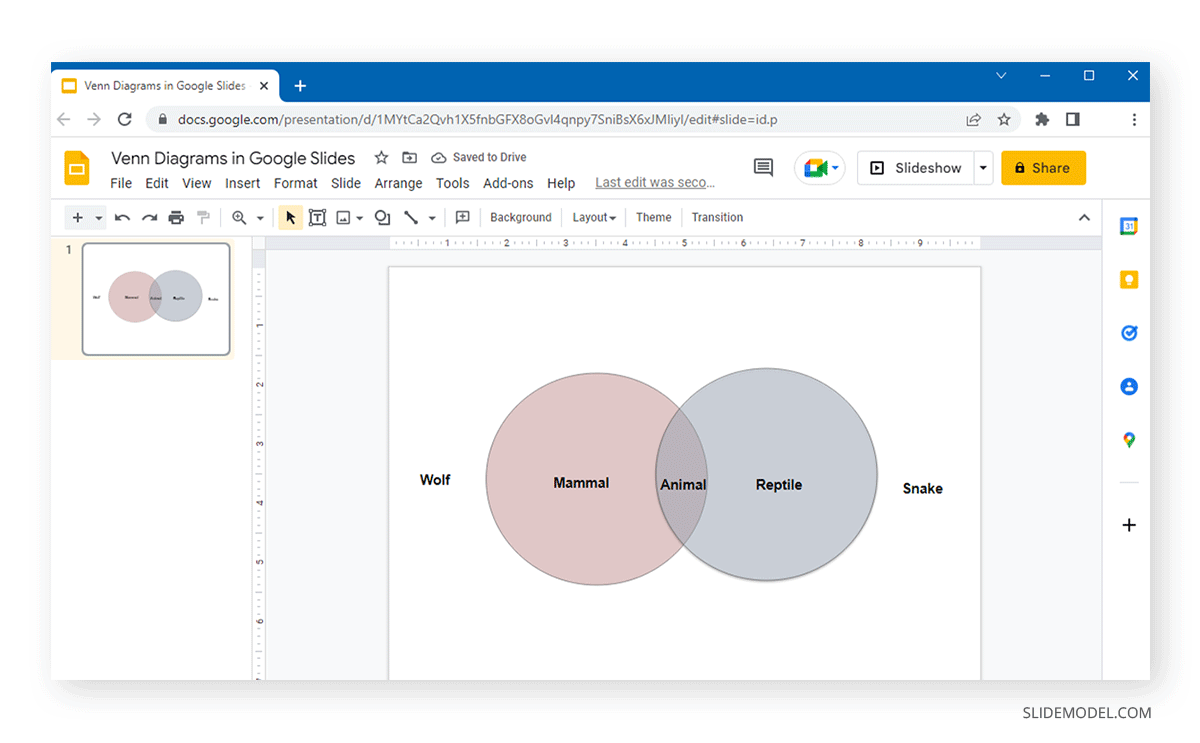 3. SlideModel's Venn Diagram Templates for Google Slides
Readymade templates for presenters are always helpful for saving time in creating basic or even complex illustrations. Venn diagram templates for Google Slides by SlideModel come with editable layouts that can be customized without spending several hours creating your graphics in Google Slides. Also, in our extensive gallery of presentations, you can access our Free Venn Diagram template.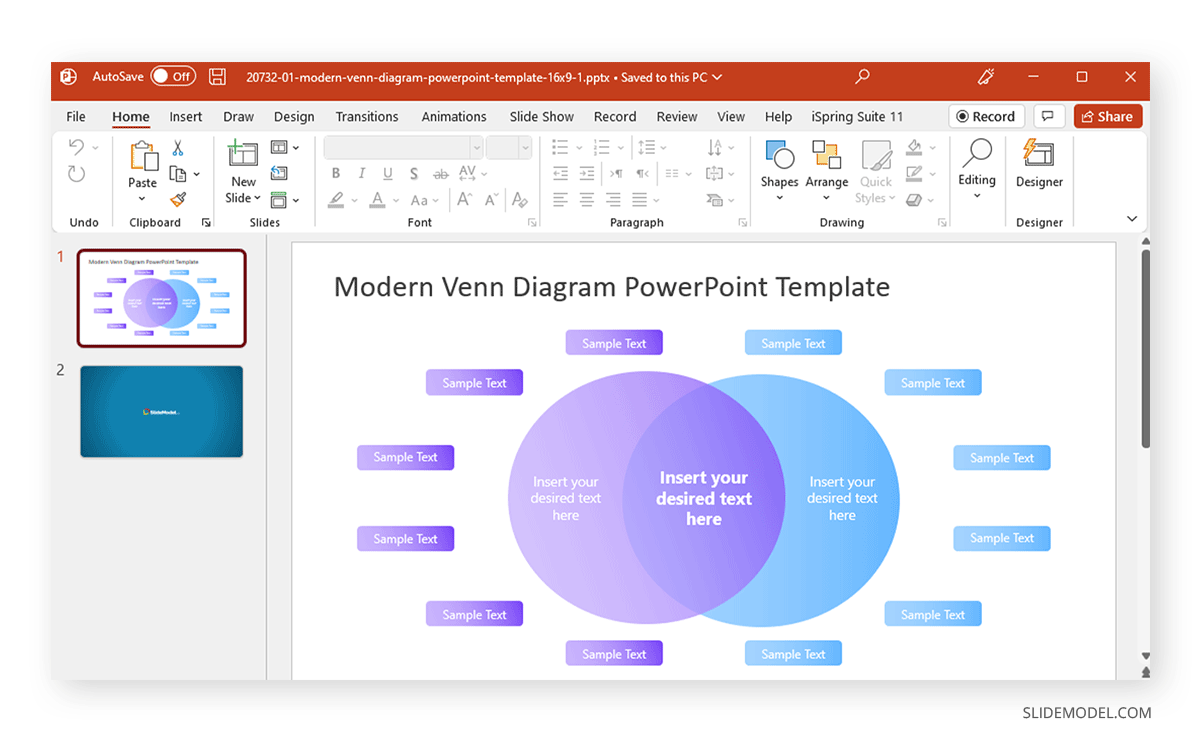 Venn diagrams can become increasingly complicated as new shapes are added to expand the scope of the diagram. This is why using readymade Google Slides templates can help make it easier for presenters to design and adjust their diagram slides quickly. However, presenters that enjoy a more hands-on experience in developing their slides can opt for 'Diagrams' or 'Shapes' to create Venn diagrams in Google Slides.