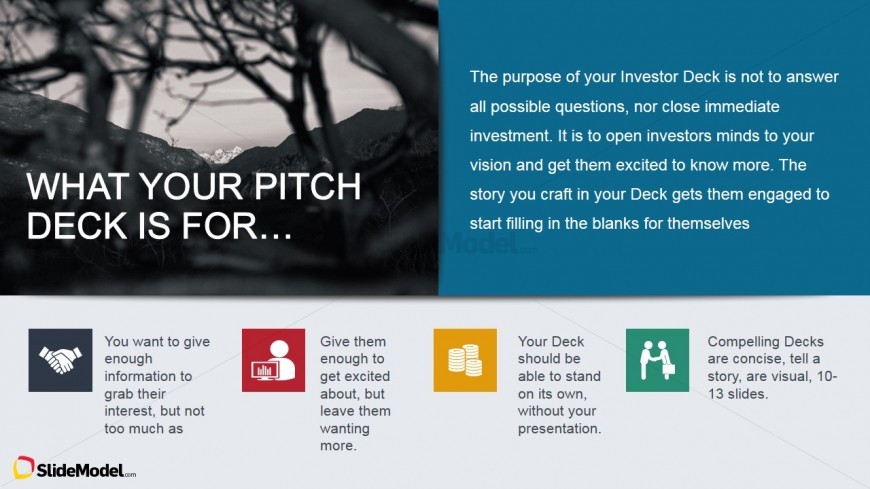 The PowerPoint design contains a What Your Pitch Deck Is For Tutorial Slide. Use this office template to engage an audience of investors regarding your pitch deck. This will serve as a teaser that will excite them and capture their interest.
The slide contains the words What Your Pitch Deck is For, in white bold letters. The text stands out against a blurred, grayscale picture background of nature. Beside the picture on the right is an editable blue text placeholder with guide sentences for the convenience of the user. Below are four icons – handshake, head with graph, stack of coins, and two men in handshake. Beside each icon are additional text boxes with guide sentence which the presenter may customize according to preference.
Return to Investors Pitch PowerPoint Template.