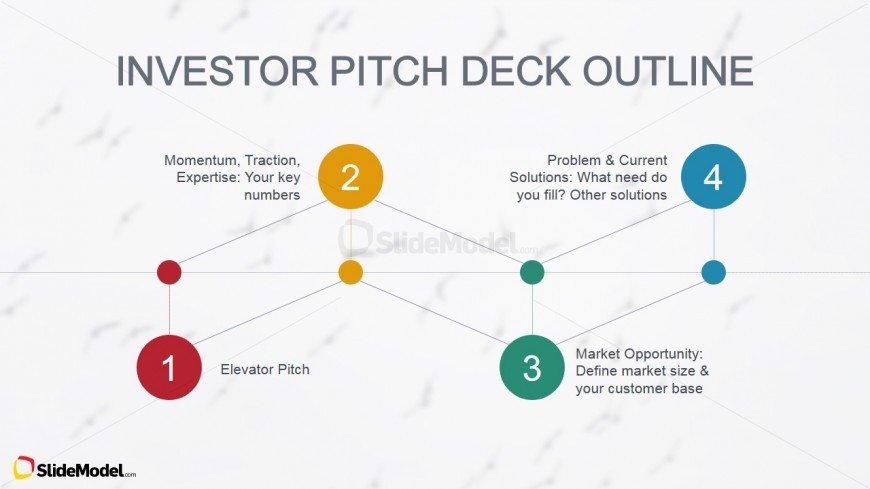 First 4 Steps of Investors Pitch Path is a PowerPoint slide will serve as guide to the presenter in outlining an investor pitch. The path to be followed is illustrated for the convenience of the user.
Positioned on the PowerPoint slide is a path with colored circles numbered 1 to 4. The circles come in red, yellow, green and blue. The numbers are labelled with topics as follows:
1 – Elevator Pitch
2 – Traction and Key Numbers
3 – Market Opportunity
4 – Problem & Current Solutions
Guide sentences in text boxes are provided to aid the presenter in preparing the outline. The text can be edited depending on the presenter's specification.
Return to Investors Pitch PowerPoint Template.