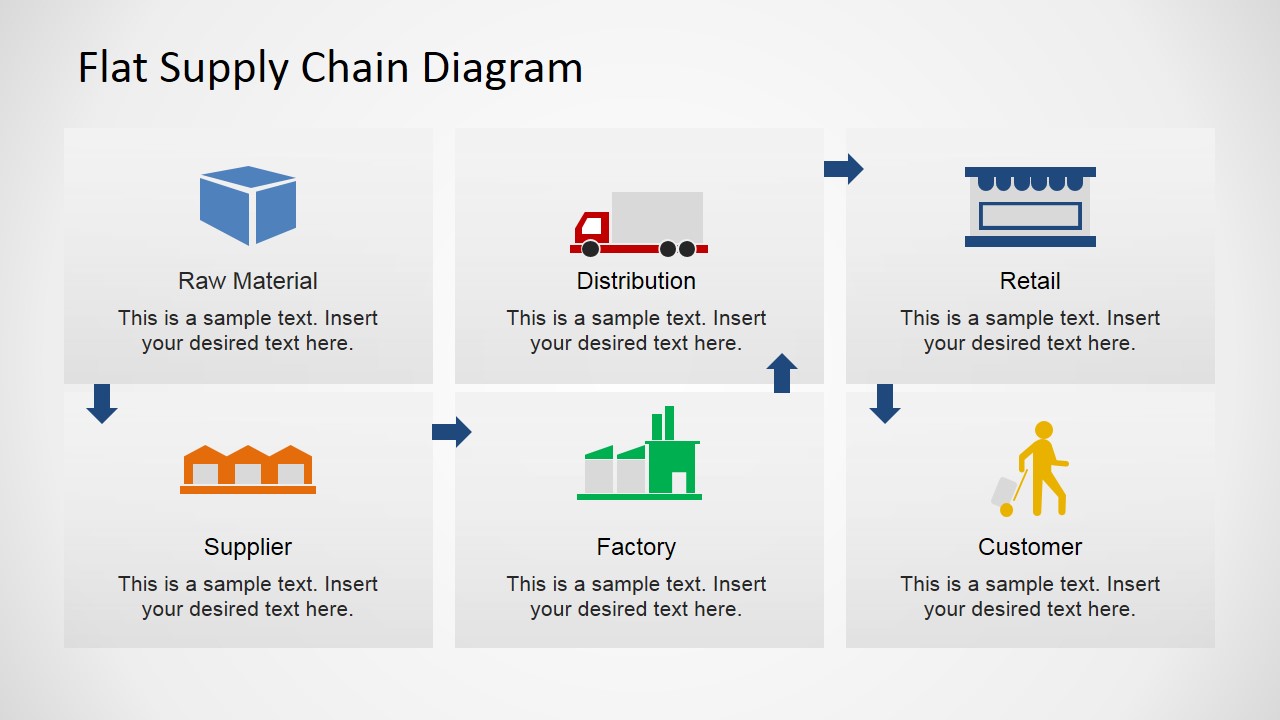 The slide features a Flat Supply Chain Diagram with Icons. It shows a composite image created with six clipart icons. The icons have been arranged to demonstrate a typical Supply Chain Diagram. It is a flat design that acts as a visual aid to illustrate the progress of a product from its humble beginnings as a raw material. It proceeds by discussing the processes through which it travels along before its final trip: home with the customer.
The icons include 3D Box, a Factory, a Supplier warehouse, a Truck metaphor of distribution, a Retail Clipart and the Customer. These are shown through minimalist vector drawings using solid colors. The PowerPoint clipart are flexible so they can be edited to specifications.
Return to Flat Supply Chain Diagram for PowerPoint.