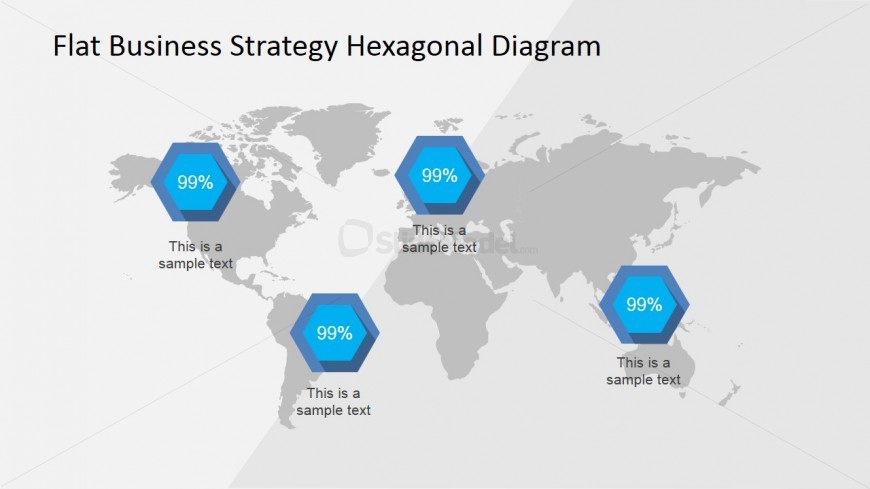 The slide in this Worldwide Business Plan Presentation shows the world map and the hexagon business strategy icons replicated in several continents. It shows a success indication measured in percentage. All of the hexagons show 99% success rate which imply that the strategy is effective in all international business locations. The PowerPoint objects are 100% editable and can be modified to suit the presenter's needs and preferences.
This part serves as one of the most important section of the presentation. It provides the opportunity to show the audience all the possible projections of your business strategy in worldwide scale. The presenter can also use this section to provide current state the business before and after the implementation of your ideas.
Return to Flat Business Strategy Hexagonal PowerPoint Diagram.