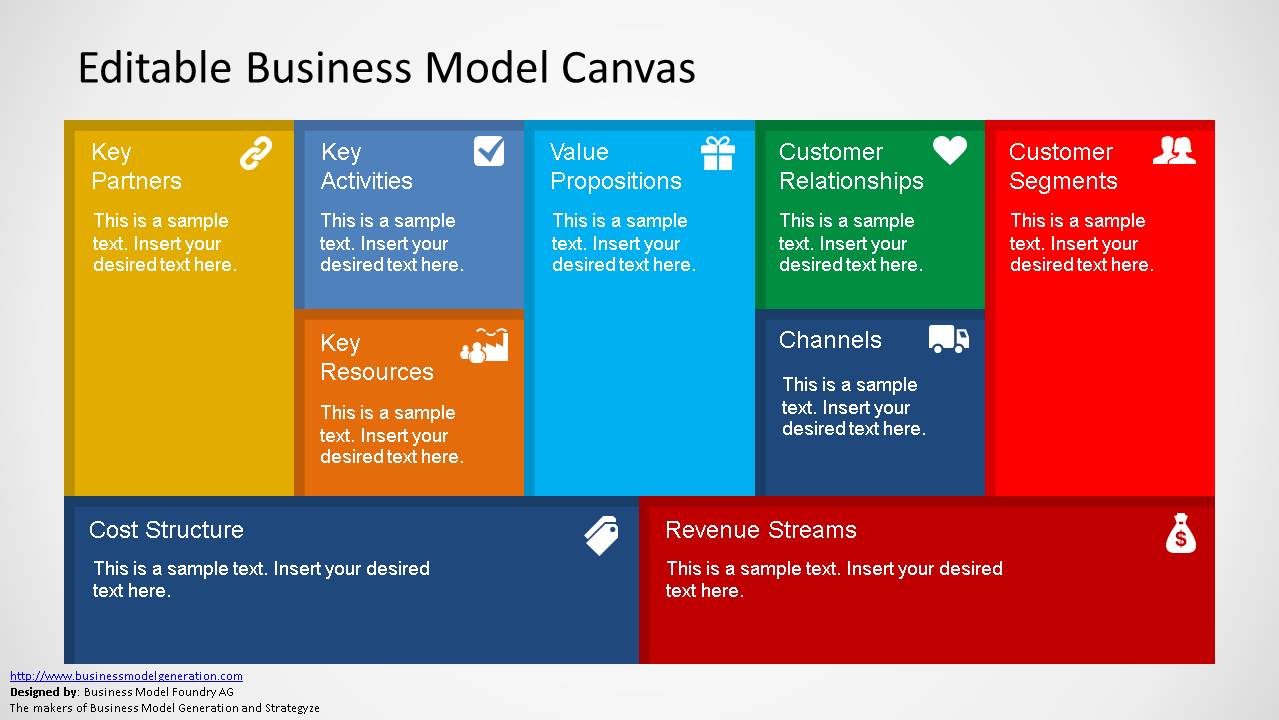 Featured on the PowerPoint template is a business model canvas slide design for PowerPoint, which may be used to present an overview of summary of relevant information about the business organization. The PowerPoint slide may also be used as a visually-appealing infographic for important statistical and financial information.
The slide design contains a collage of colored rectangular PowerPoint shapes, colored yellow, blue, orange, green, and red. These PowerPoint graphics contain text placeholders where descriptions and labels may be inserted, as well as generic minimalist icons, including symbols for chains, a check mark, a factory, bookmarks, money bags, gifts, a heart, and a delivery truck. The PowerPoint objects are 100% editable to suit the presenter's needs and preferences.
Alternatively, business professionals can also download Lean Canvas templates.
Return to Editable Business Model Canvas PowerPoint Template.