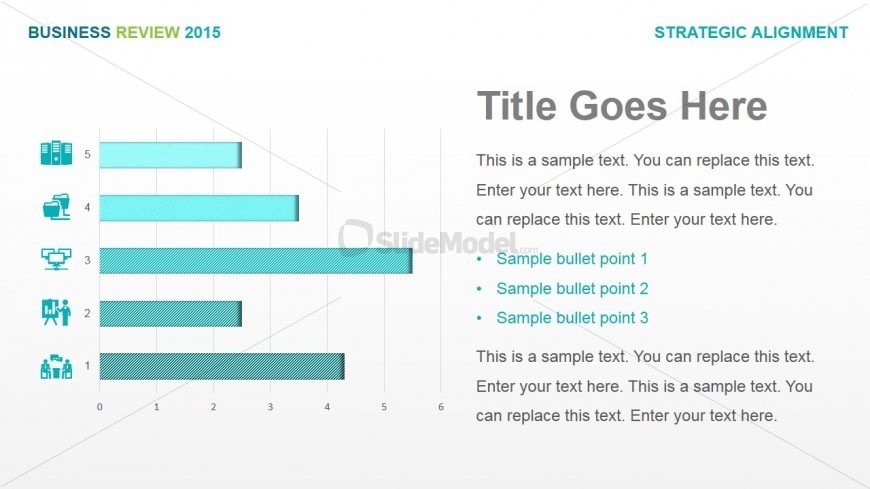 The slide design shows strategy goals achievement indicators in PowerPoint, through the use of a bar graph. The PowerPoint slide may be utilized in presentations involving company profiles and production quotas, and may be helpful for human resource departments in monitoring their employee job performance.
The performance indicators are represented by generic business icons, such as a network of computers and a group of office workers, found as y-axis labels. The bar graph has a visually-appealing cyan color scheme for the bars and the icons. Beside the PowerPoint graphics is a set of text placeholders where descriptions may be inserted. Additional statistical information may be shown in paragraph form, as highlighted by the cyan text found inside the text placeholder. All PowerPoint objects are 100% customizable to suit the presenter's preferences.
Return to Business Review PowerPoint Template.