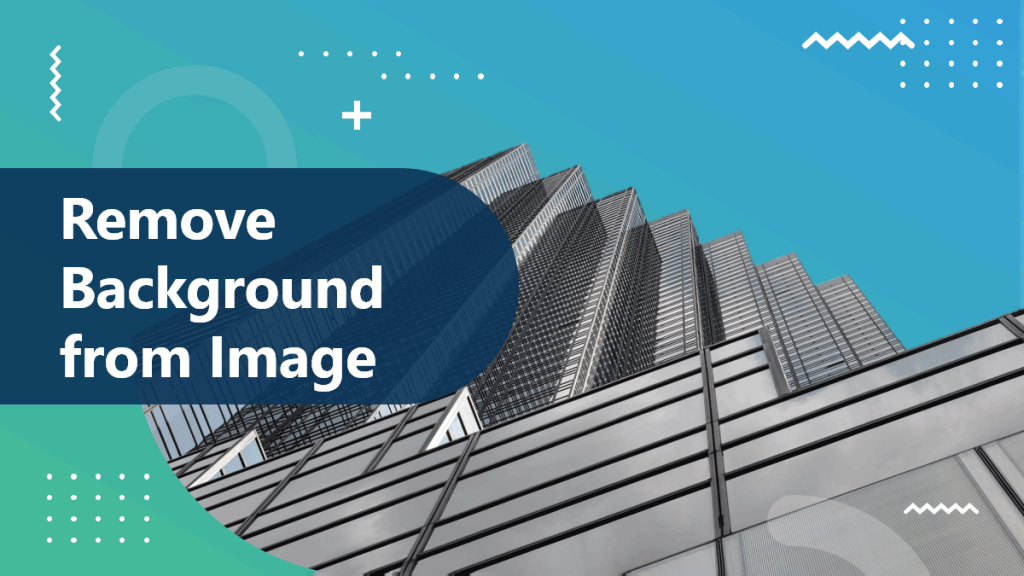 Making a presentation alone can be pretty laborious and the last thing you need is to use complicated procedures to edit your images using Photoshop. Thankfully, PowerPoint provides a lot of basic image manipulation options such as the ability to rotate an image, reshape and crop images and remove background from an image.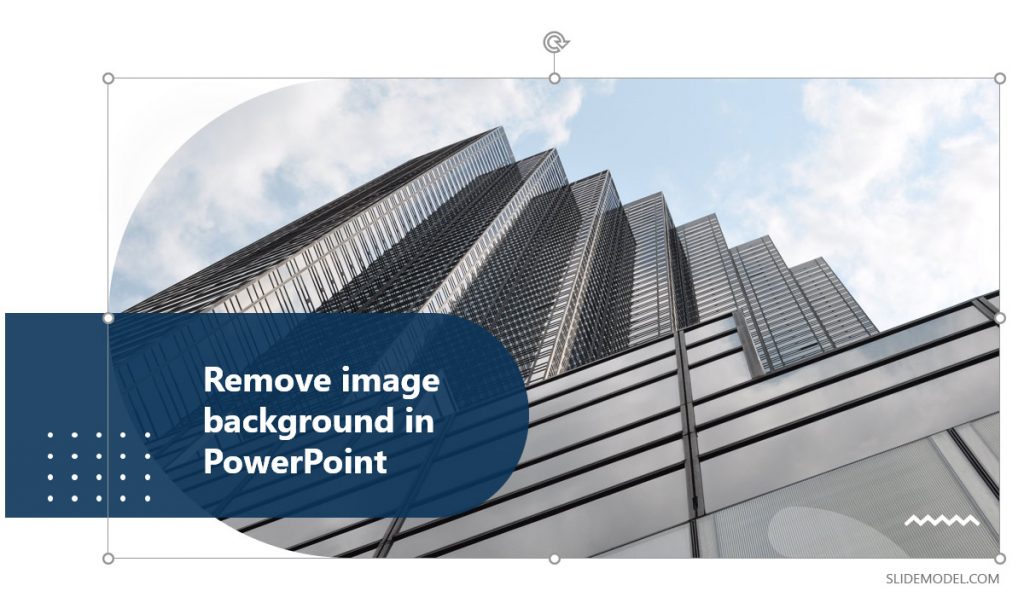 Select Images in Slide and Click Remove Background Option
In the first step, click the image from within your PowerPoint slide and go to the Format tab. From here, select Remove Background option. This option will highlight most of the background automatically, however PowerPoint often gets the area selection wrong, at least to some extent; this is why you will require selecting the area you wish to keep.

For the purpose of this article, we will use the Request for Proposal PowerPoint template, that contains a building image in the cover slide, and remove background from the image in PowerPoint to retain the building image in the picture.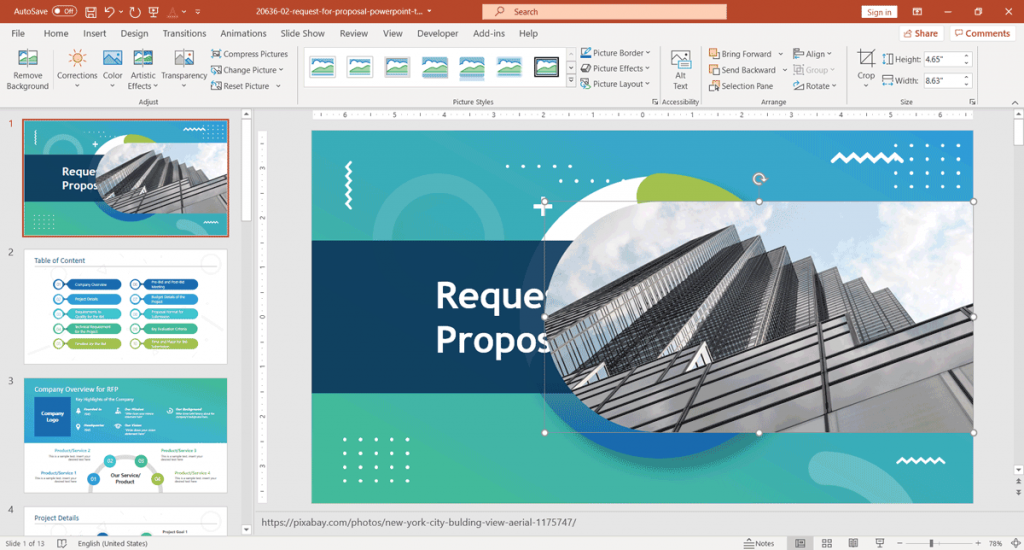 For the sake of this example, we'll use an image of a corporate building in New York that you can grab for free from Pixabay here.
Mark Areas to Keep
In the next step, click Mark Areas to Keep and click the portion you wish to keep. The highlighted area is the one that will be removed when you save changes made to the image, whereas the visible area is the one which will be retained. The plus signs show the areas you have picked to retain.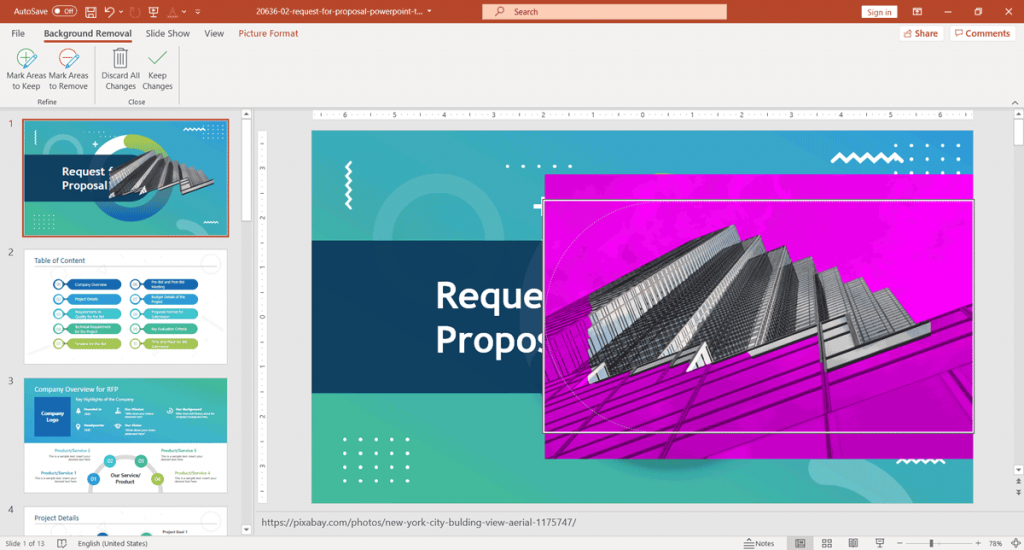 Mark Areas to Remove
Most probably, there will be unwanted areas that will not be auto-detected by PowerPoint. To remove them, click mark areas to Remove and click on the areas to remove. This will add a minus sign and shade those areas so that you can identify what part of the picture is set to be removed.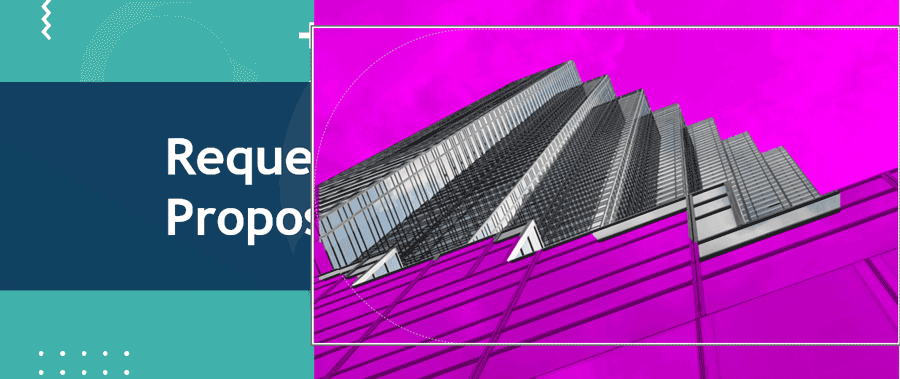 Select 'Keep Changes' to Retain the Desired Area
Once you are satisfied with the changes, click Keep Changes to remove the background from your image.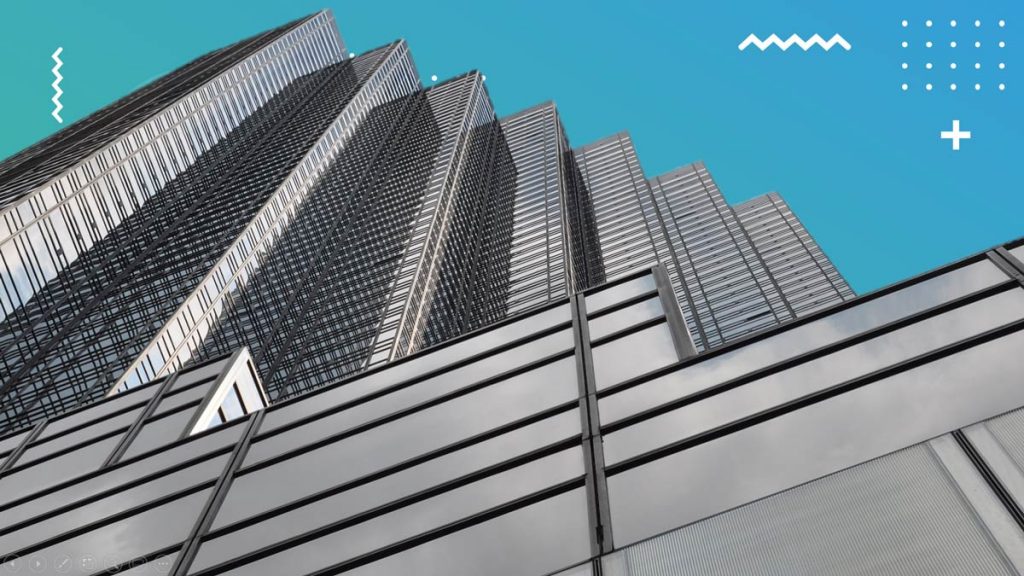 Pick a Style to Change Image Background
You can optionally change the background color and frame style for the image by going to the Quick Styles menu.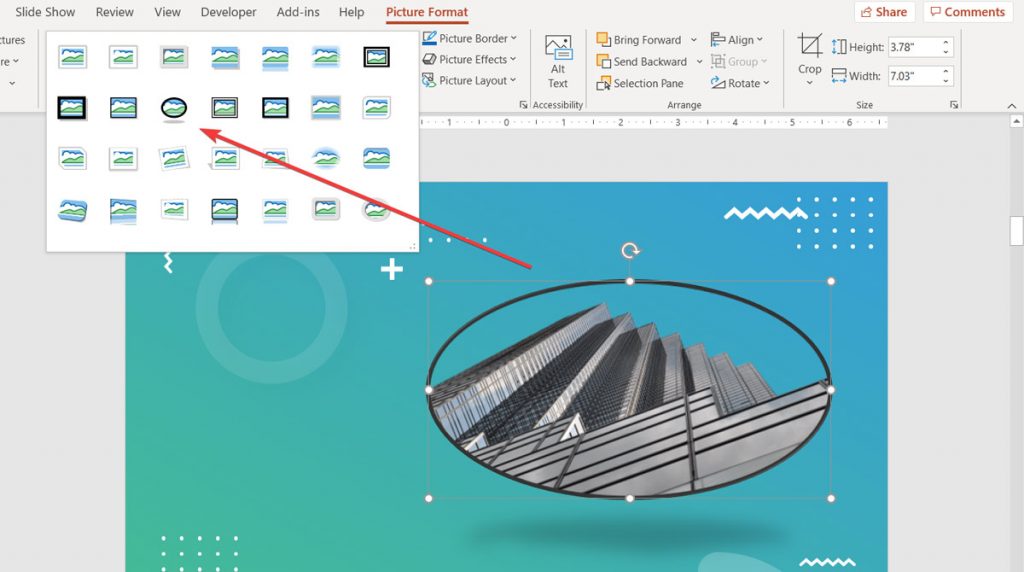 The below image shows a black background that was used to replace the transparent background. Of course, you can also use the image in the transparent form, however, changing the image background color or adding a frame might be useful when the template background color might not go well with the transparent version of the image.
Final Thoughts
Removing backgrounds from PowerPoint can be a tedious and time-consuming process. Fortunately, we've got you covered with our quick guide on how to remove backgrounds from PowerPoint. By following the steps outlined in this article, you'll be able to remove background from an image easily and efficiently. Don't forget to check out our website for more helpful tips and tricks on graphic design.