All our hard work in crafting compelling presentations can be reused in multiple ways. One of the methods is to publish the presentation in a video format via social media. This article will teach us how to convert a Google Slides presentation to a video format.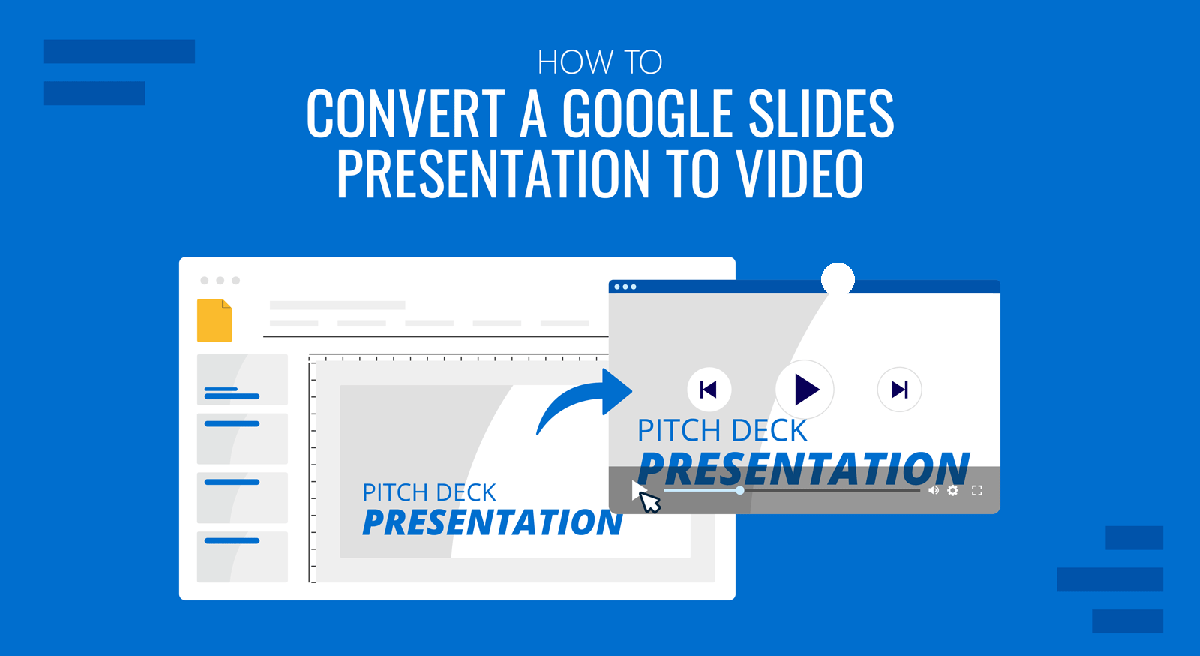 Before starting converting the slides to a video
As the starting point of this tutorial, we will use the Superhero PowerPoint Template. Open the template in Google Slides format before going to the first step.
Once opened, the template should look like this.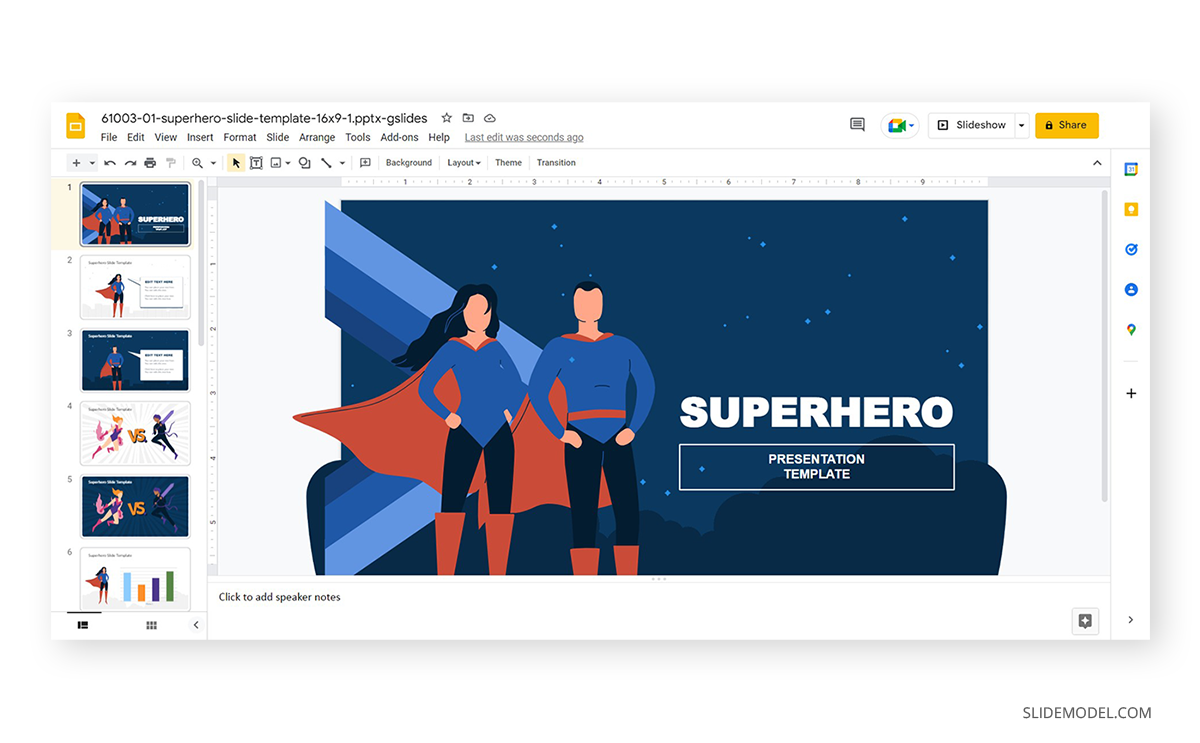 Accessing Creator Studio
We will use a very interesting add-on called Creator Studio. You can either work with a trial version or upgrade for a full license since it offers monthly and yearly plans.
Go to Add-Ons > Get Add-Ons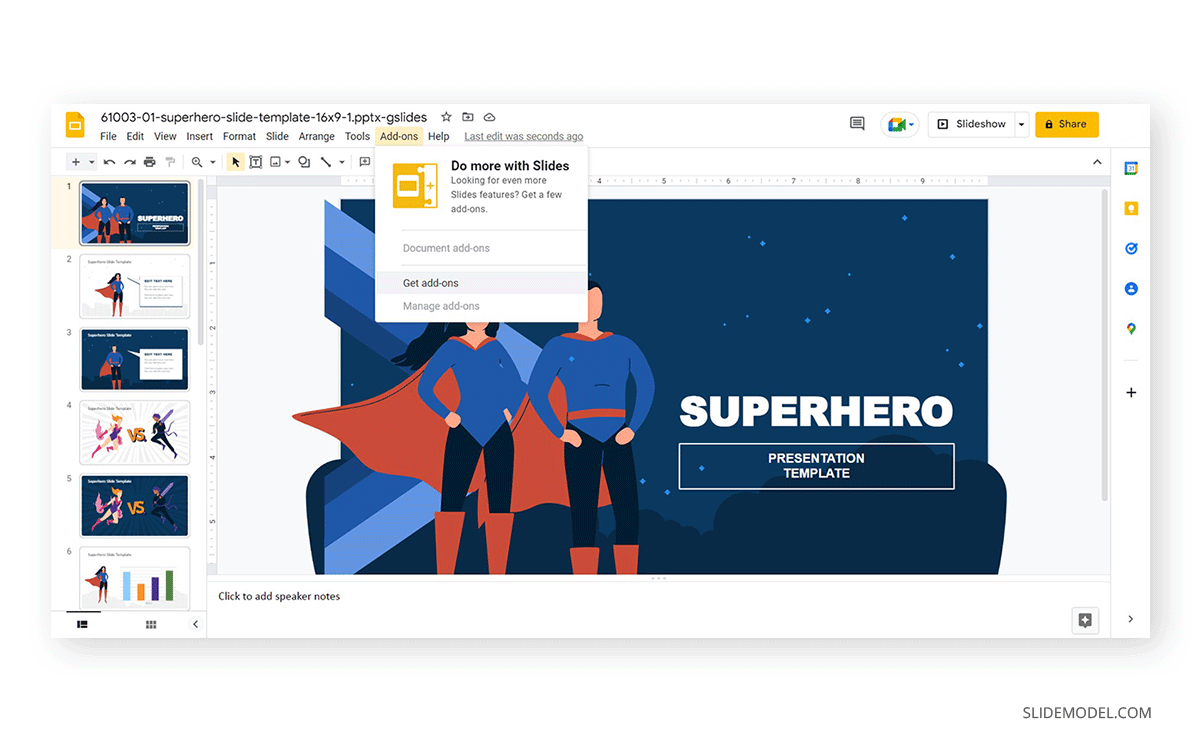 In the new window, search for "Creator Studio"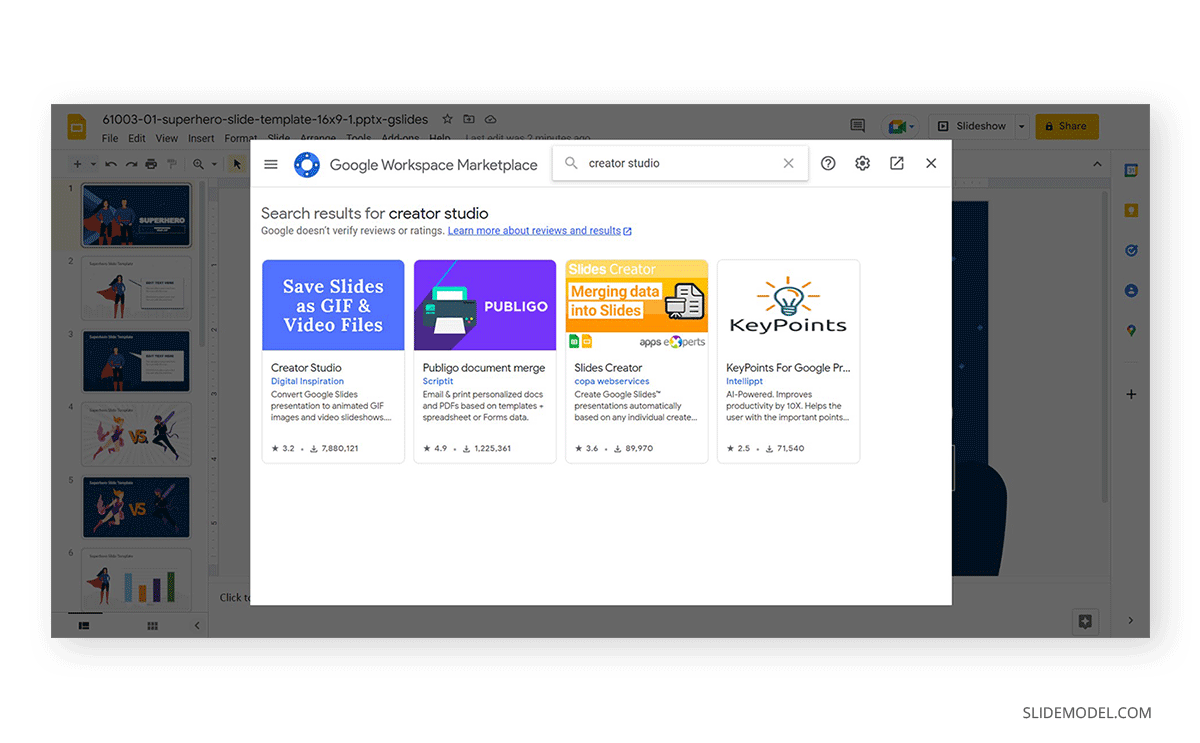 Click on the first icon, Creator Studio by Digital Inspiration. That's the add-on we need to download. Then click on Install.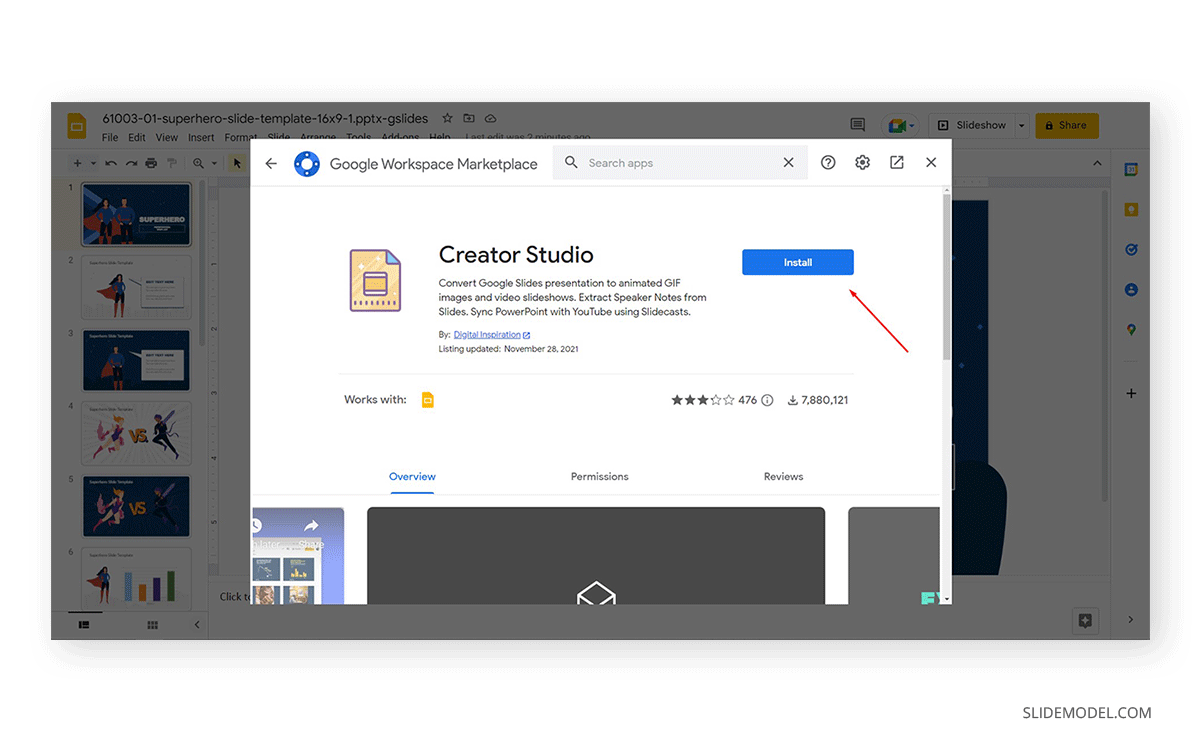 Convert a Google Slides Presentation to a Video with Creator Studio
With all our tools ready, we go to Add-ons > Creator Studio. In there you can see plenty of options available.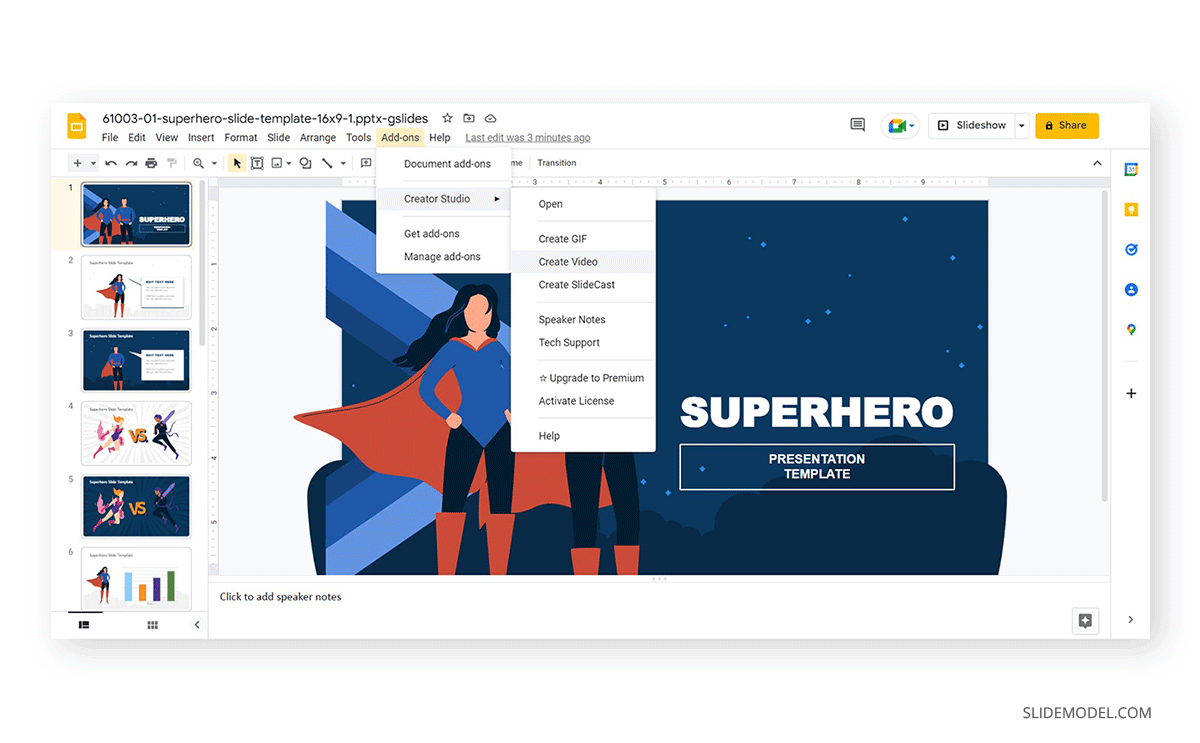 Create a GIF is to create an animated image, compatible with most web browsers these days.
Create a Video is the most popular option for this plugin and the one we will use.
Create a SlideCast sync your presentation with your YouTube account to directly stream it over there. You can even add timestamps if required.
Click on Create a Video. A new panel should open over the right side after the "Working" message completes its cycle.
First, add the desired width for the video (by default, 300px), then the time that will go in between slides (interval in seconds).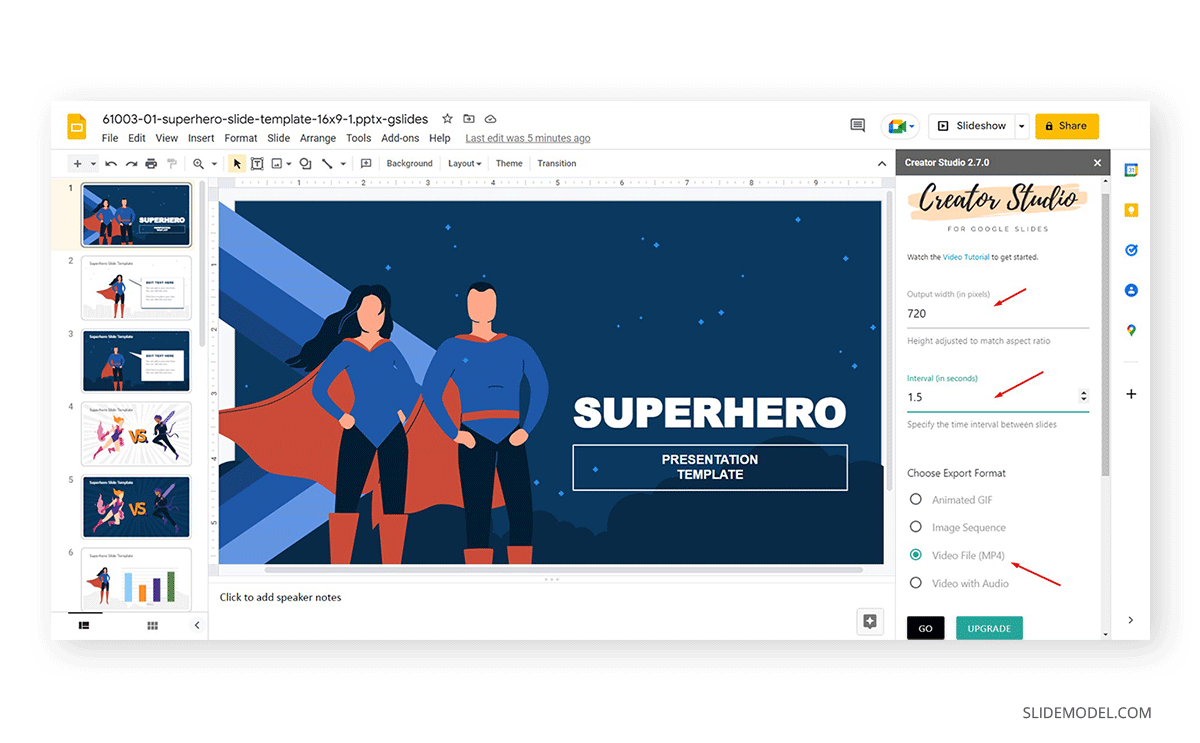 The Export Format should be Video File (MP4). Click on Go to start the conversion process. The end result is as shown below.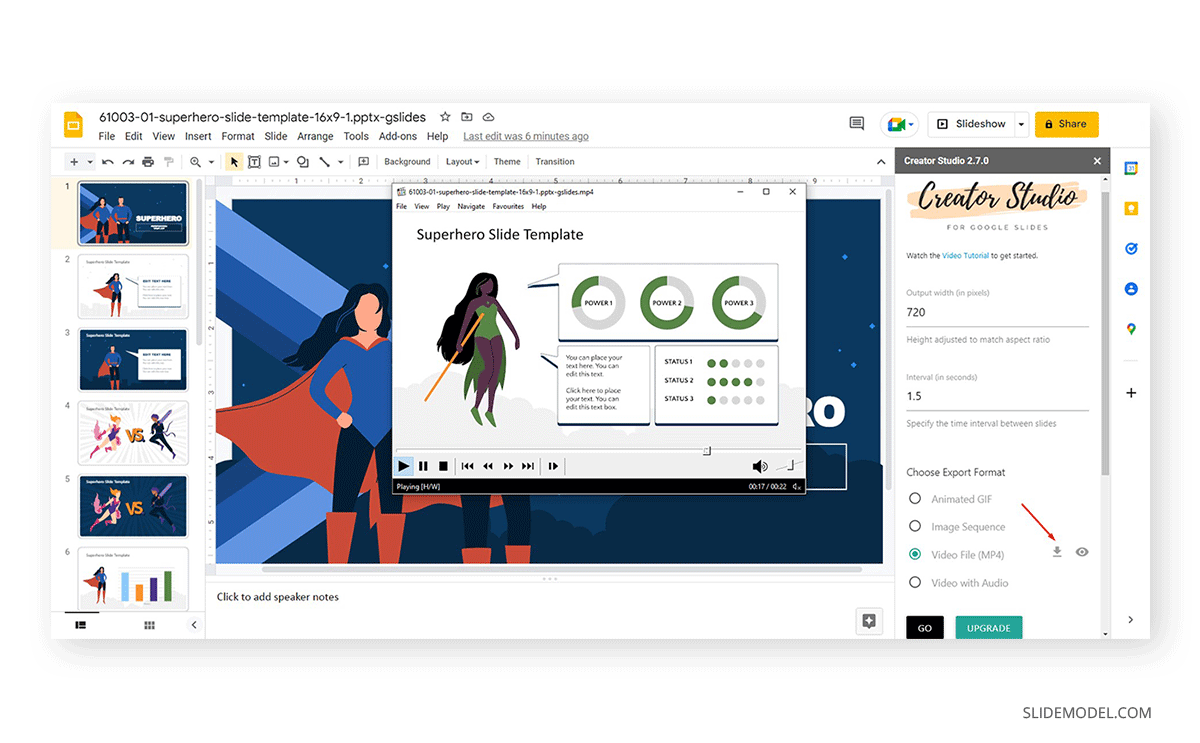 Download your video by clicking on the arrow close to Video File (MP4). You can test the video in any player.
Last but not least, there's a very interesting option: Video with Audio. This allows us to upload an MP3 file for the video, either that being an audio recording explaining the slides or just ambiance music for the presentation.