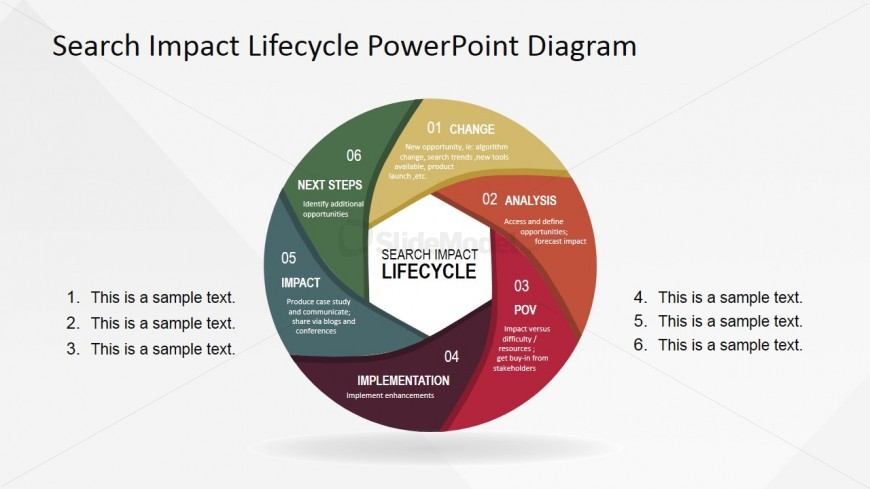 The search impact life cycle is a process loop that provides the steps to identify changes in the search marketing and SEO field into the determination of a next steps to adapt to those changes with a measurable framework.
This slide provides a 100% fully editable PowerPoint Diagram describing the Search Impact Life-Cycle Process Diagram. The user can create professional presentation from this slide or include the diagram in existing presentations, without losing visual quality. Ideal for SEO marketing presentations or consultancy for online marketing, this diagram will engage your audience and attract their attention.
Return to Search Impact Life Cycle PowerPoint Diagram.