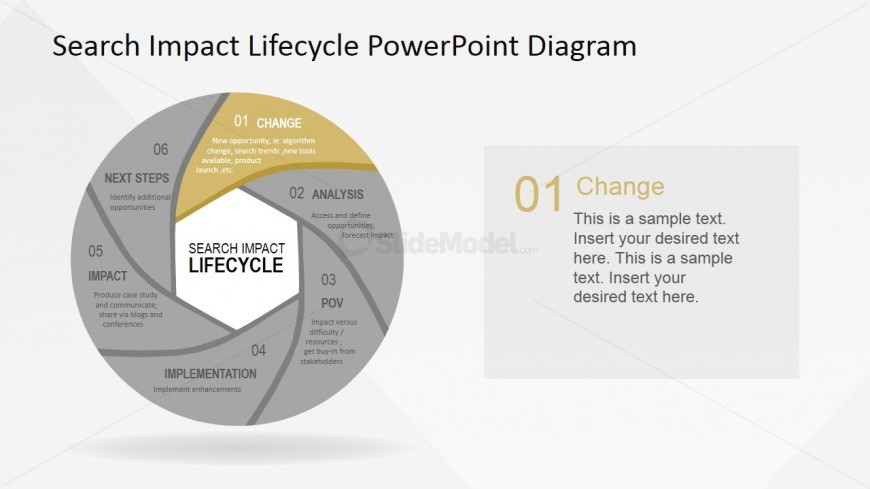 This slide provides the Search Impact Lifecycle process diagram with highlight in the Change Stage. A change can arise from different situations as search engines (Google, Bing, Yahoo) algorithm changes, search trends, tooling, etc. When a change happens, internet marketers and SEO managers need to recognize the change occurred proactively without the need of an external trigger. When a change has been identified, the marketer can adapt to it.
This PowerPoint Diagram is ideal for lectures or consultancy findings presentations. Impress your audience with this fully editable PowerPoint Search Impact Lifecycle Diagram.
Return to Search Impact Life Cycle PowerPoint Diagram.