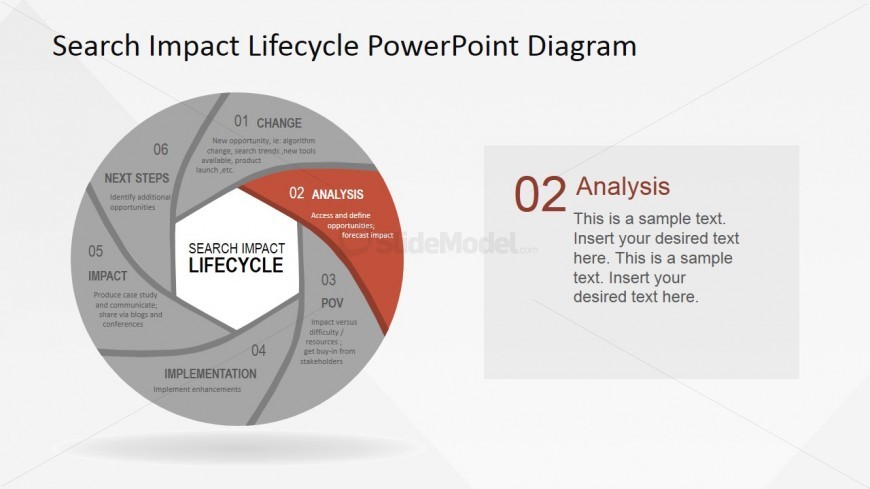 This slide presents the search impact life-cycle process, with a highlight in the Analysis Stage. During the Analysis Stage, search managers and SEO marketers need to examine the change identified, and the different effects caused. Once the effects are understood, they should be able to be measured and forecasted to provide recovery goals.
Explain your customers the Analysis stage in detail, and engage their attention with this 100% Editable PowerPoint Diagram. The user can create brand new presentations from the template, with their required branding theme, or include the diagram in existing presentations.
Return to Search Impact Life Cycle PowerPoint Diagram.