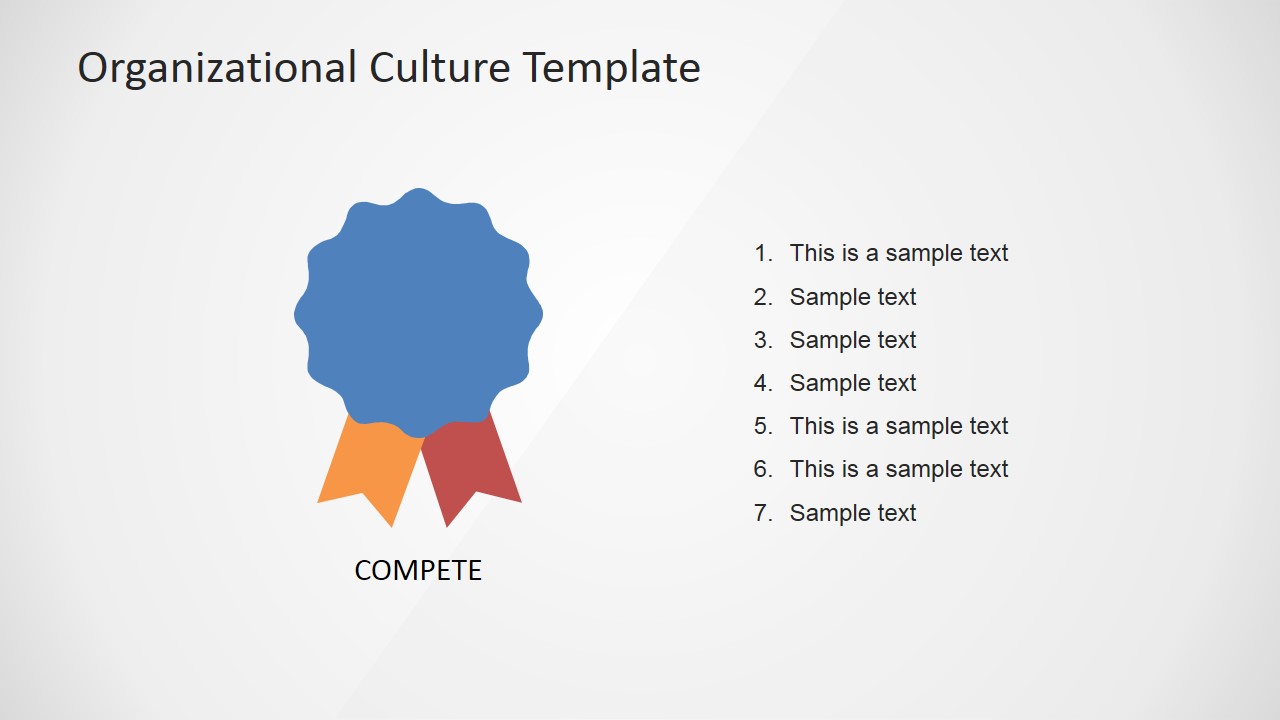 This slide presents the COMPETE Quadrant of the Competitive Values Framework for Organizational culture. This quadrant represents the Market, this means, organizational culture oriented to customers and clients. In the External side of the equation, corporate and organizational cultures characterized with their culture type tend to structure their operations to serve best the customers, sometimes, sacrificing internal interests as revenues or people workplace.
The slide presents a Prize Ribbon Icon,completely created with PowerPoint Shapes, allowing the user to fully customize the appearance (color, size, effects). The palette is warm and modern. Ideal for a lecture or presentation of analysis results. Impress your audience with this modern Organizational culture slide.
Return to Organizational Culture PowerPoint Diagram.