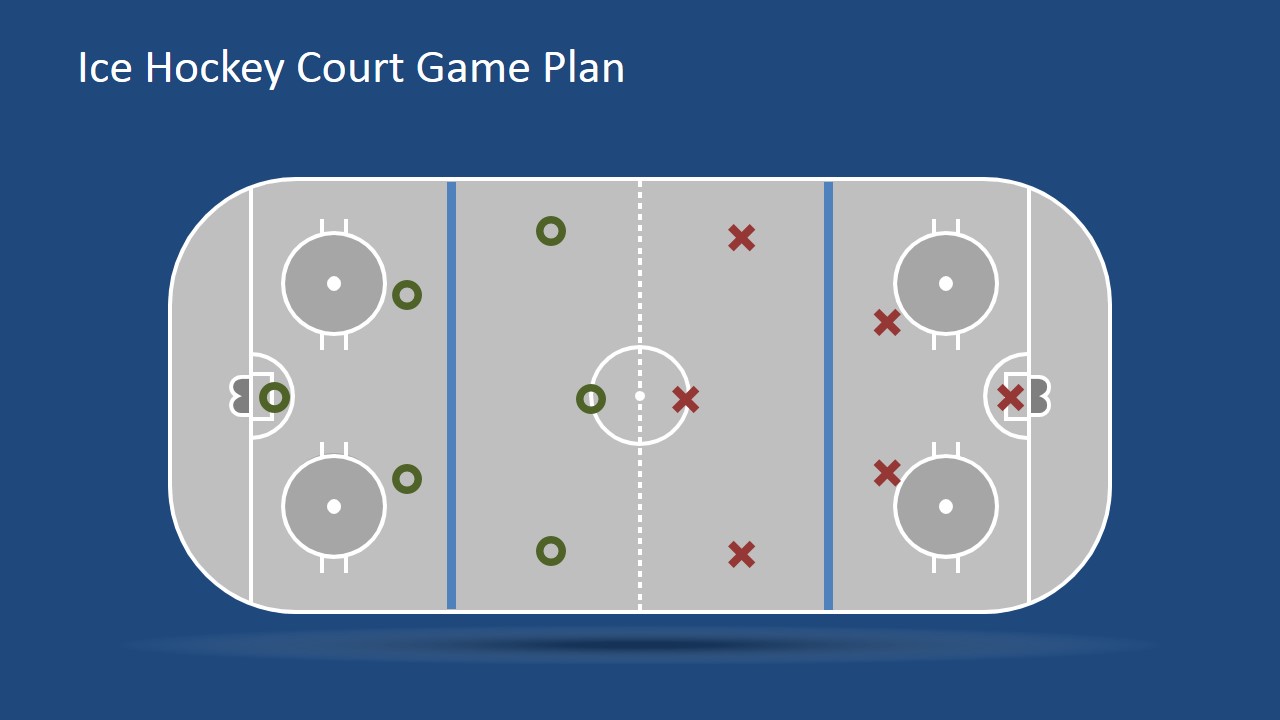 The PowerPoint template illustrates a Flat Court with Player Icons. The ice hockey court is shown with players from opposing teams. These players are represents by two different sets of icons, made of circles and crosses. The user can be assured that modification will not affect the image resolution of the design.
The presentation design can be used in identifying key "players" in the business. The roles of each individual relative to the business strategy can be described. It is important for a team member to understand the scope and limitations of his role. This assures management that there will be no confusion in the individual role perceptions and expectations of each member.
Return to Ice Hockey Court Game Plan PowerPoint Shapes.