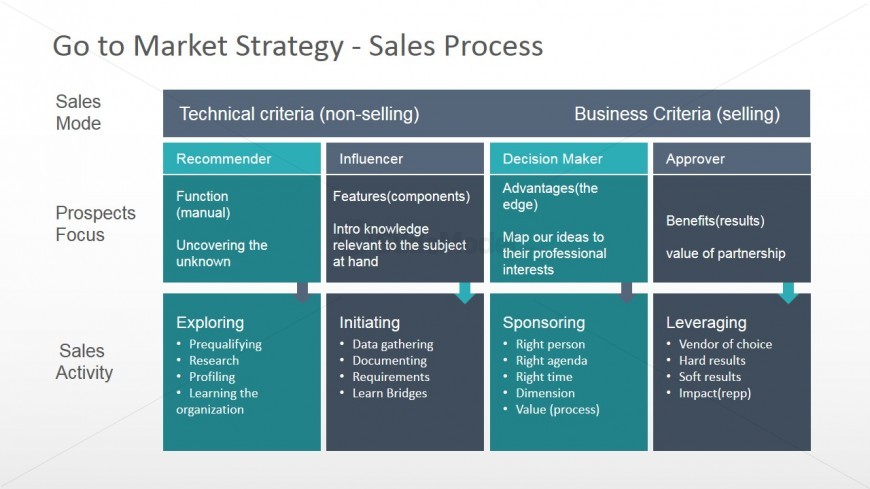 The PowerPoint slide can be used to present the comprehensive process of sales and the components involving Sales Process Definition for Go to Market. The diagram is divided in two major dimensions, namely, Technical Criteria and Business Criteria. Each dimension contains two set of roles and activities, the Prospect Focus and the Sales itself.
In this chart are grey and green columns and rows with headings and phrases applicable to the topic of Sales Process. Enumerated under the two headings, are four sub headings – Recommended, Influencer, Decision Maker, and Approver. Though sales processes differ for every company, most components are more or less the same. The presenter will have utmost convenience using this PowerPoint diagram. The phrases may be edited to suit the company's own specifications.
Return to Go To Market Strategy PowerPoint Template.