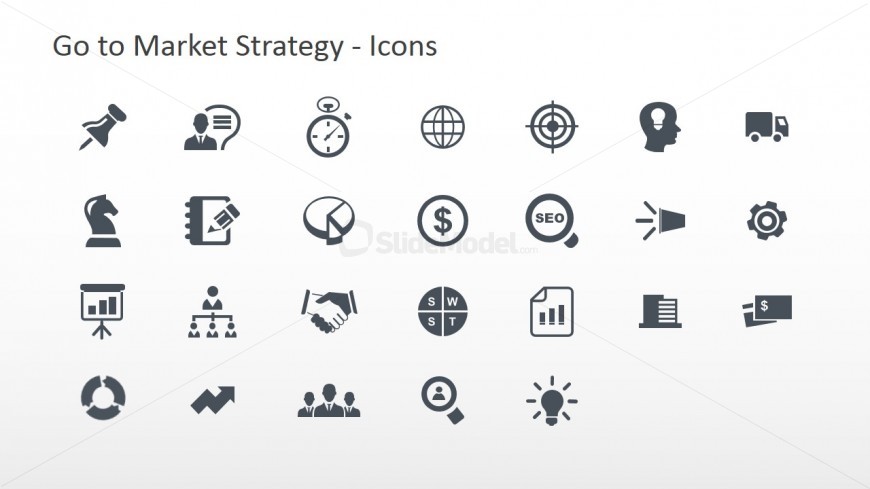 The slide design features Business and Marketing PowerPoint Icons. The twenty-six generic icons involve a market strategy for a company. These non-specific icons can be used as graphic representations of several topics in business and marketing. These icons can represent Go to Market concepts, such as innovation, sales, joint venture, partners, price, SWOT, and distribution.
The dark PowerPoint icons are found on a gray gradient presentation background. These icons include symbols for handshake, light bulb, gear, dollars, truck, magnifying glass, globe, chess piece, notepad, pie chart, bullhorn, bar chart, organizational chart, SWOT, credit card, circular diagram, and people. The presenter can edit the position or arrangement of the PowerPoint icons. Any modification will not affect the image resolution of the design.
Return to Go To Market Strategy PowerPoint Template.