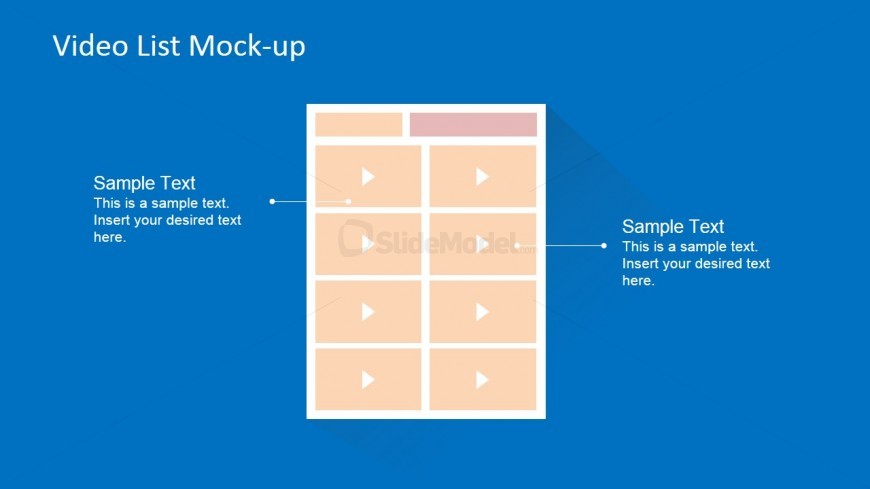 A Video Listing Page Components Layout Mockup is featured on this PowerPoint slide. Listing pages are great ways of introducing viewers of your website to a wide range of content. The PowerPoint objects can be rearranged to suit the presenter's specifications. Any modifications, event to size, will not affect its graphic resolution.
In this slide, fully editable clipart vectors have been arranged to create a flat composite image. This PowerPoint graphic illustrates a generic wireframe template of a video listing page. Two editable textboxes on either side of this image can be used by the software developer to explain the more complex elements of the page's design or even to suggest possible videos for inclusion.
Return to Flat Website Mockup Toolkit for PowerPoint.