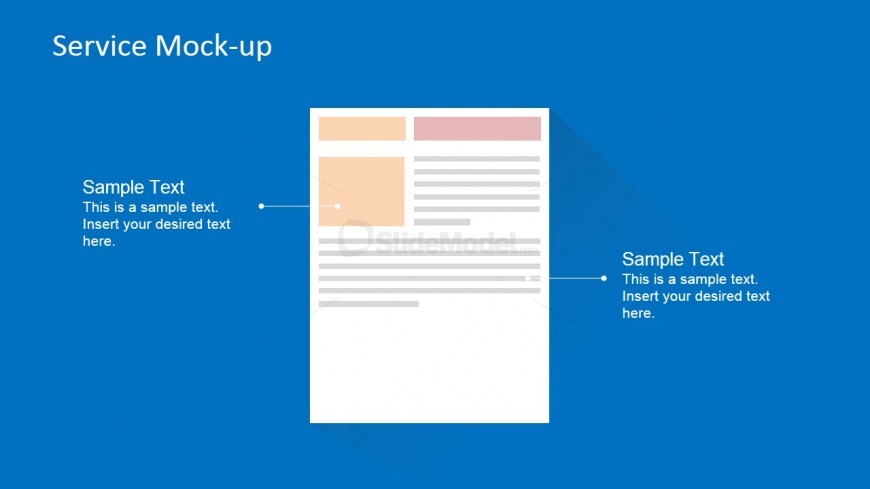 An E-Commerce Service Landing Page PowerPoint Mockup can be found on this Office template. This slide features a high quality flat image of a webpage mockup that has been created with PowerPoint Shapes. It is a vector illustration of the page itself, against a blue background. The presentation design can be used by software designers and developers to indicate to clients the proposed changes to be made to the service page of an eCommerce website.
The images on display have been created from composite arrangements of PowerPoint objects that can be rearranged to suit the presenter's specifications. Any modifications, even to size, will not affect its graphic resolution.
Return to Flat Website Mockup Toolkit for PowerPoint.