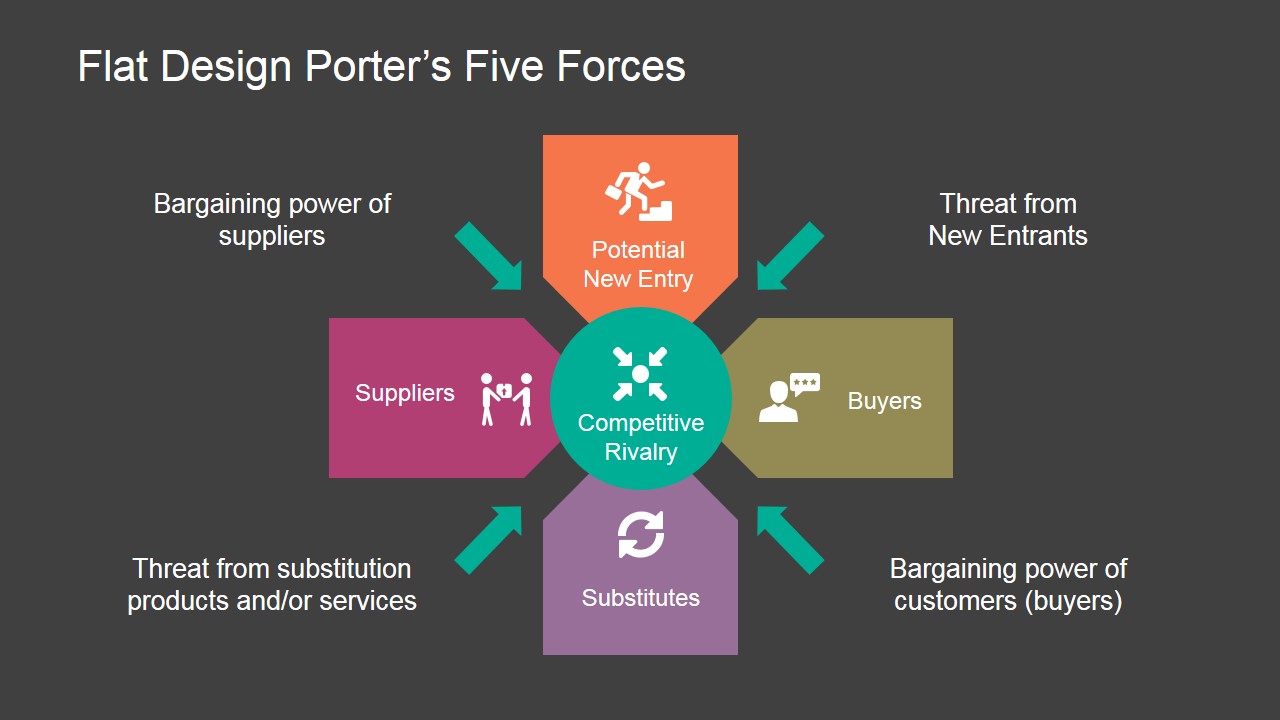 The analysis of the Porter 5 forces is a business strategy model developed by the engineer and professor of the Harvard Business School, Michael E. Porter. This model defines a framework for analyzing the level of competitiveness inside an industry in order to develop a strategy for a business in it. This analysis derives of the articulation of the 5 forces that determine the intensity of competition and rivalry of the industry and in consequence, how attractive this industry is for investment in terms of profitability. Porter defines this forces as the micro environment and they affect the ability of the organization to satisfy its customers and achieve profitability.
The 5 Forces Are:
Threat of substitute products and services
Threat of new entrants
Rivalry of the current competitors
Negotiation Power of Buyers
Negotiation Power of Suppliers
Return to Flat Porters Five Forces PowerPoint Template.