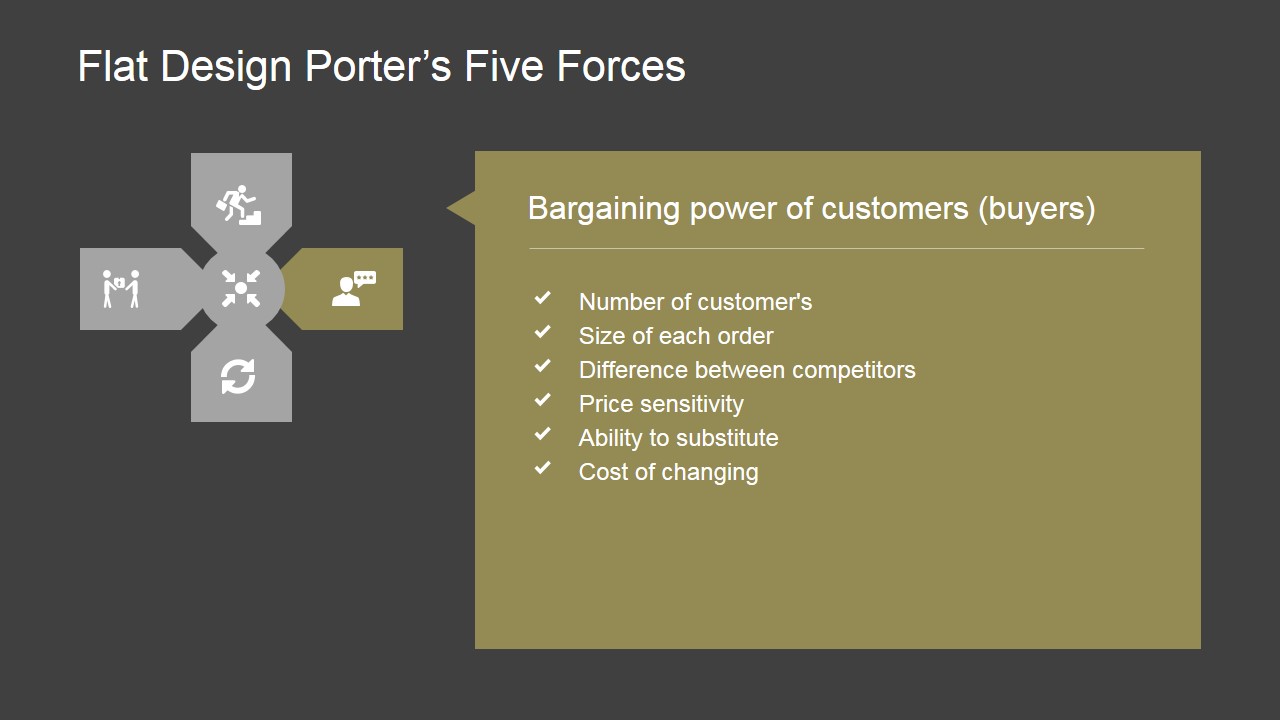 The Slide is a PowerPoint Diagram of the Michael E. Porter five Forces Diagram with the Bargaining Power of Buyers Force Highlighted. Ideal for consultants and Analysts in need of a structure to present their findings, this diagram is 100% editable and fully customizable through PowerPoint properties.
The bargaining power of customers, also known as the market of outputs, is the ability of customers to pressure the organization and its prices. Organizations can take actions to reduce customers power, such as implementing a loyalty program. If the offer of alternative is high, buyer power will be high, otherwise the power will decrease. When a large number of customers buy in block, also buyers increase their power.
Potential factors affecting this force:
Concentration of Competitors vs Buyers
Dependency of channels of distribution
Buyer's switching cost
Buyer's information availability
Return to Flat Porters Five Forces PowerPoint Template.