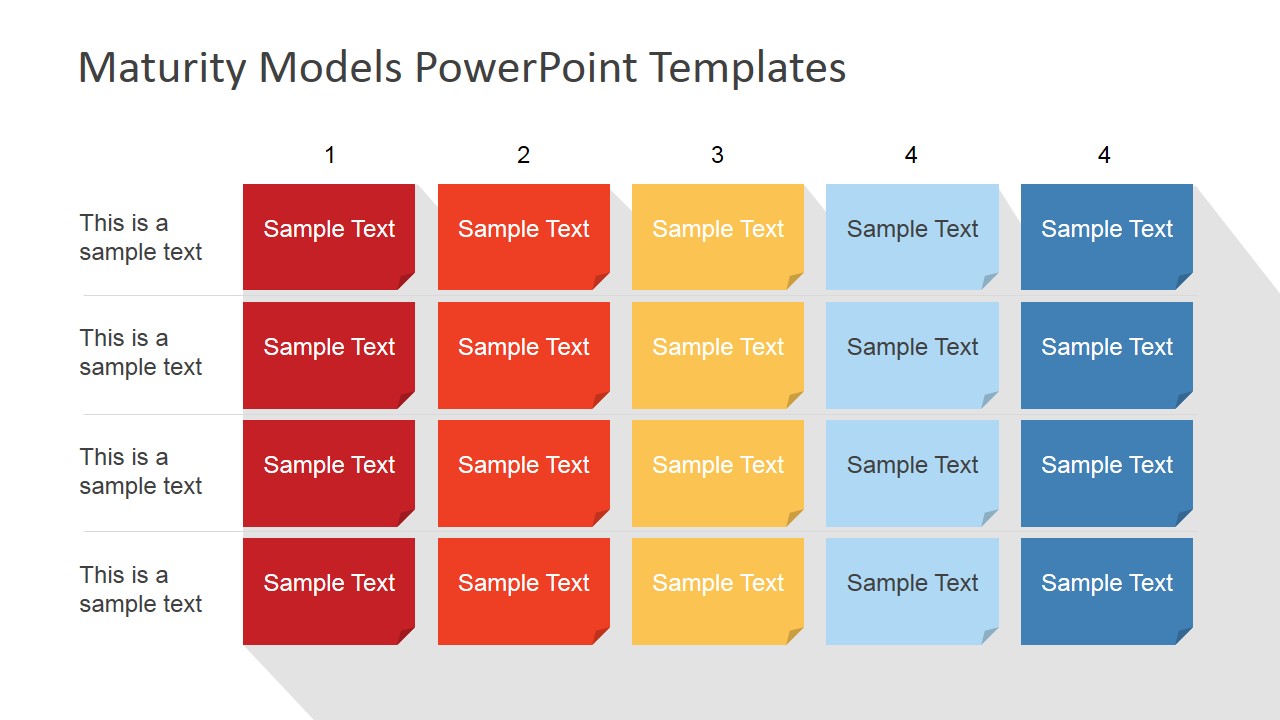 Featured on the PowerPoint slide is a Notes Icon for Business Maturity Matrix. Maturity models can be used as a framework to compare organizations process against a benchmark or best practices. This professionally designed template provides a series of high quality clip art vector images to serve as a visual aide as you demonstrate to your lecture attendees the relative benchmarks that you have marked to illustrate business growth and maturity.
Each Note Icon can be completed with Key Process Activities and map them into the maturity stage it belongs. Over time the note can move from one stage to the other denoting the improvement. The PowerPoint clipart are flexible so they can be edited to specifications.
Return to Flat Maturity Models PowerPoint Template.