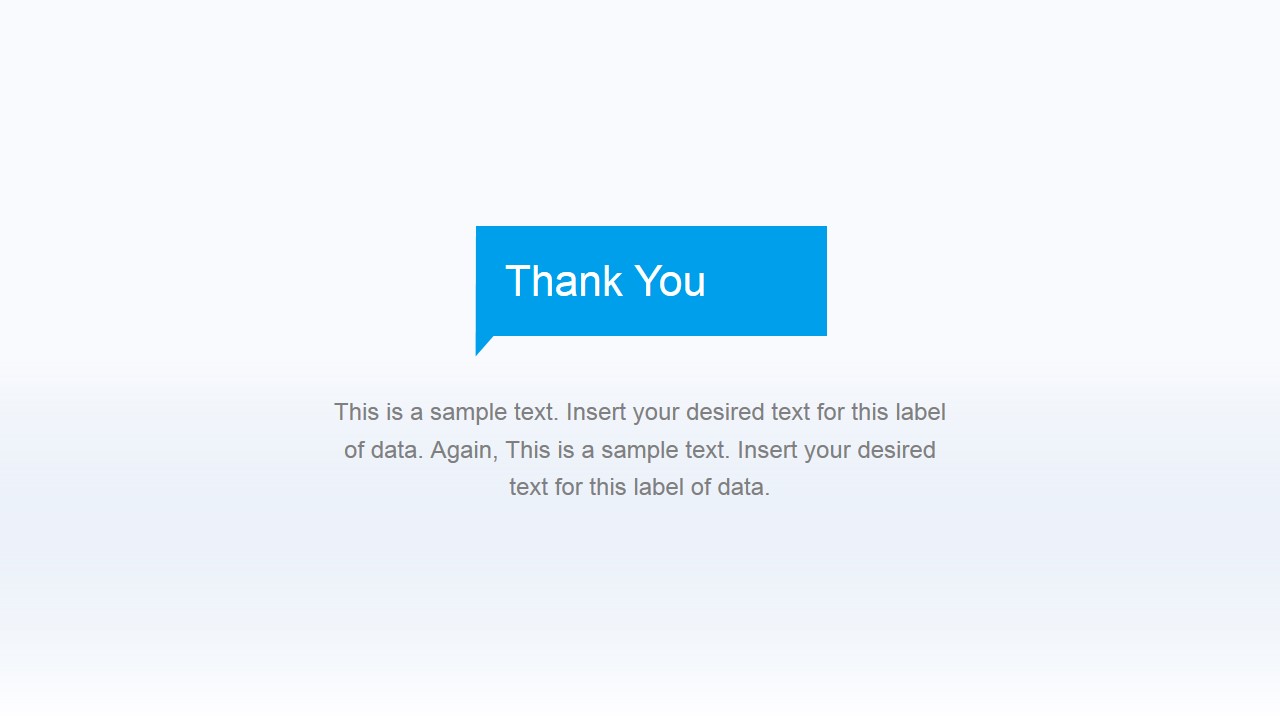 The Flat Business Thank You Clipart included in this PowerPoint template is ideal for concluding a presentation on a positive note. The presenter can use this slide to allocate time for questions and inquiries about the presentation or about the company itself. This allows the presenter to make sure that the audience has fully understood the topic.
The slide design features a callout showcasing the words "Thank You". Below the callout PowerPoint shape is a text placeholder where the presenter's final acknowledgements can be inserted. It can also include instructions for the audience after the presentation has concluded. The PowerPoint objects are 100% customizable and can be edited to suit the presenter's needs and preferences.
Return to Flat Business PowerPoint Template.