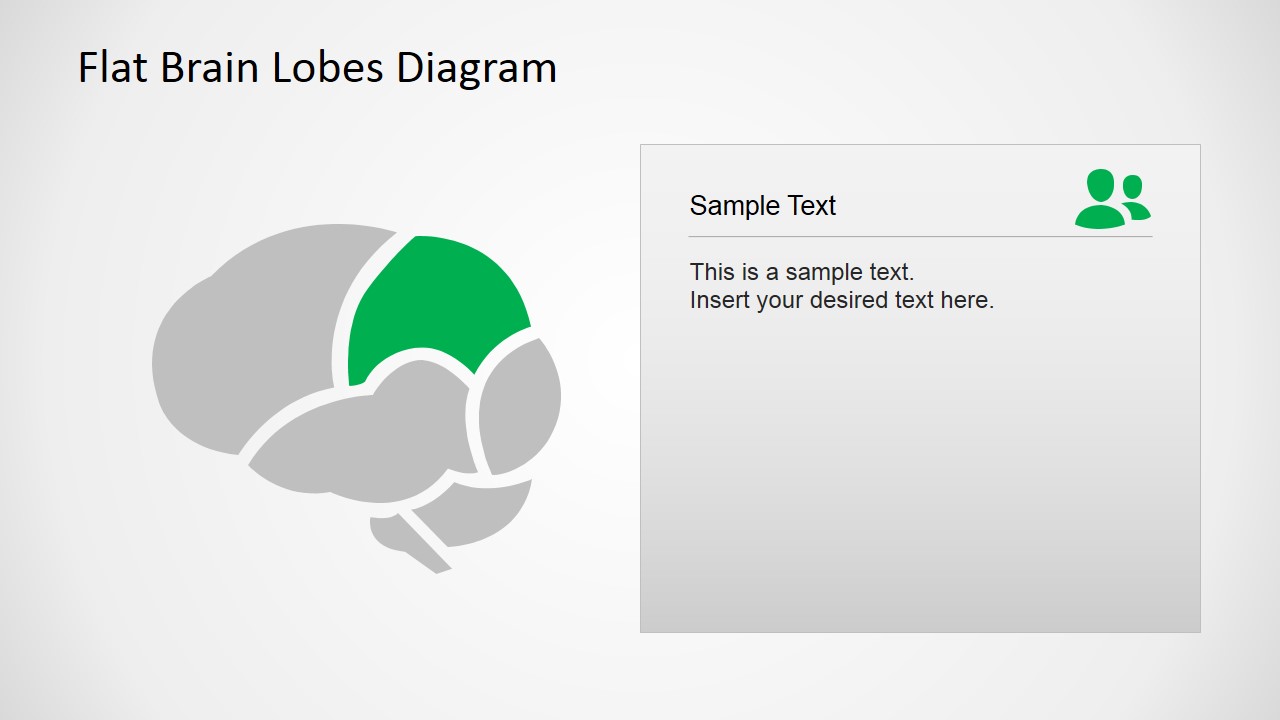 A PowerPoint Flat Parietal Brain Lobe Diagram can be found on the slide design. The parietal lobe is highlighted in green on the cross section image of the brain. The brain diagram is located on the left side of the slide. Beside this is a text box where the presenter can insert the details of the presentation. The PowerPoint objects are 100% customizable, and can be modified to suit the presenter's needs and preferences.
The presenter can use the slide to represent the main managing body of the business plan. This can refer to the managers, supervisors, and foremen, who are tasked to oversee the functions of the workers. This is justified by the fact that the parietal lobe plays an important role in governing actions and bodily functions.
Return to Flat Brain Lobes Diagram for PowerPoint.