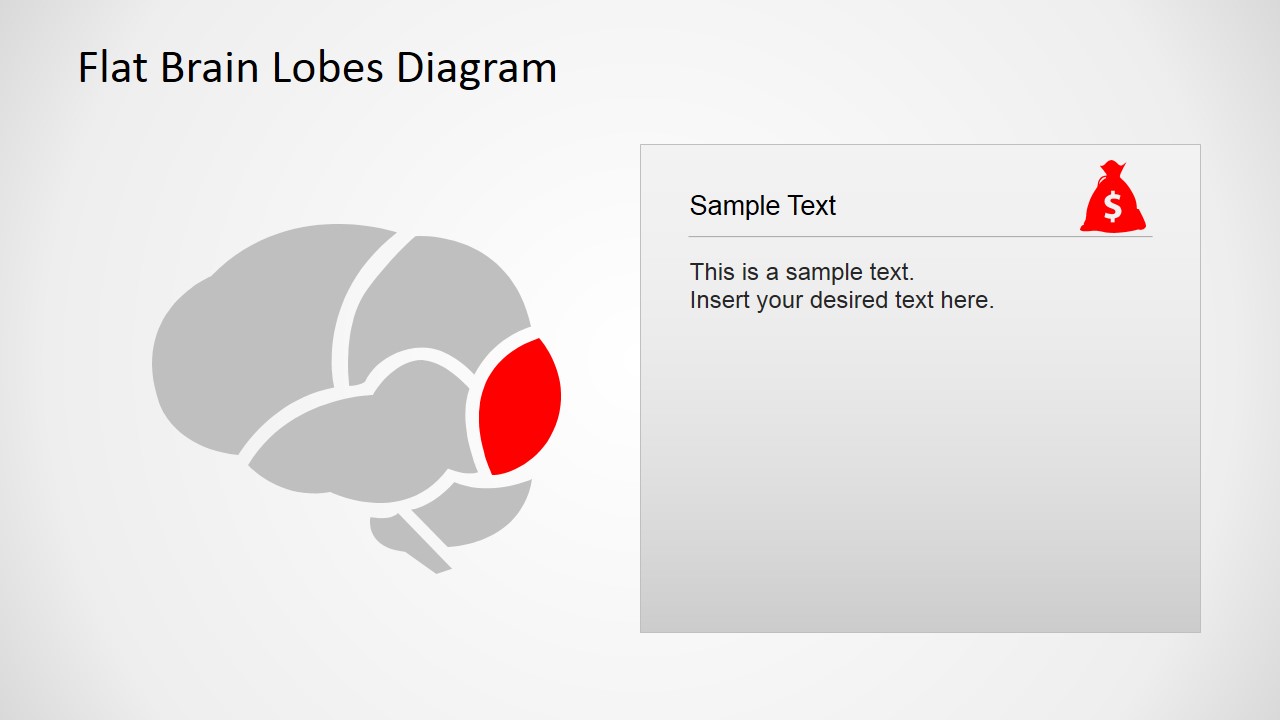 Shown on the PowerPoint slide is a Flat Occipital Brain Lobe Diagram for PowerPoint. It refers to the occipital lobe, which is the part of the brain associated with visual processing. The slide design can be used to show an element of a business plan. This can be used to show the on-ground facilities, which give the main decision-making bodies a view of the real-time conditions of the plan implementation.
The main feature of the slide is a cross-sectional diagram of a brain. The segment representing the occipital lobe is highlight in red, to show emphasis. To the right of the clipart is a text box where the presenter can discuss the content of the presentation. The PowerPoint objects are 100% customizable and can be edited to suit the presenter's needs and preferences.
Return to Flat Brain Lobes Diagram for PowerPoint.