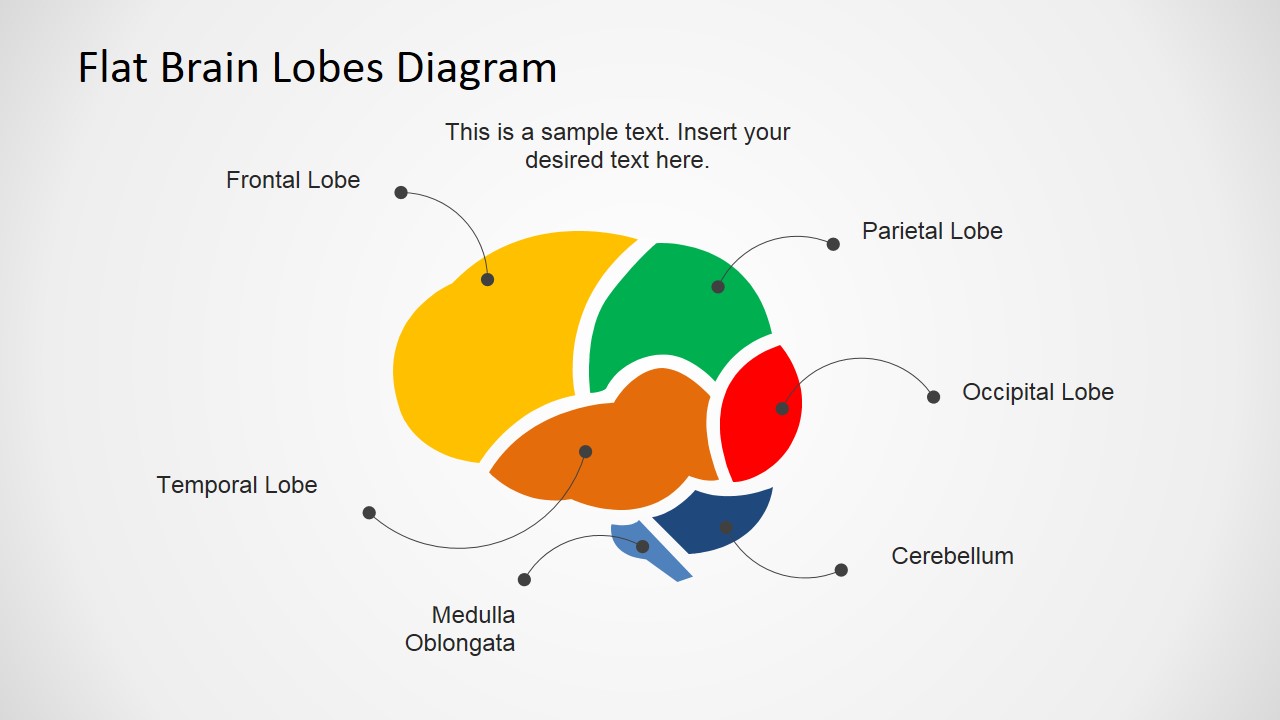 The PowerPoint slide contains a Flat Brain Lobes Cross Sectional Diagram for PowerPoint. The human brain is a hugely complicated organ comprising of six constituent parts, which each have an important role to play in your everyday life. This slide presents a composite image of a cross section of the brain. It has been color coded for enhanced usability. The constituent lobes have then been indicated by dotted lines which label them. All of the icons shown here are fully editable and created with PowerPoint Shapes.
The slide design can be used in discussions focusing on the functions of the brain. It can be used in business presentations as a metaphor for the company's "thinking mechanisms". That is, this can refer to the main decision-making bodies of the company, along with their duties and responsibilities.
Return to Flat Brain Lobes Diagram for PowerPoint.