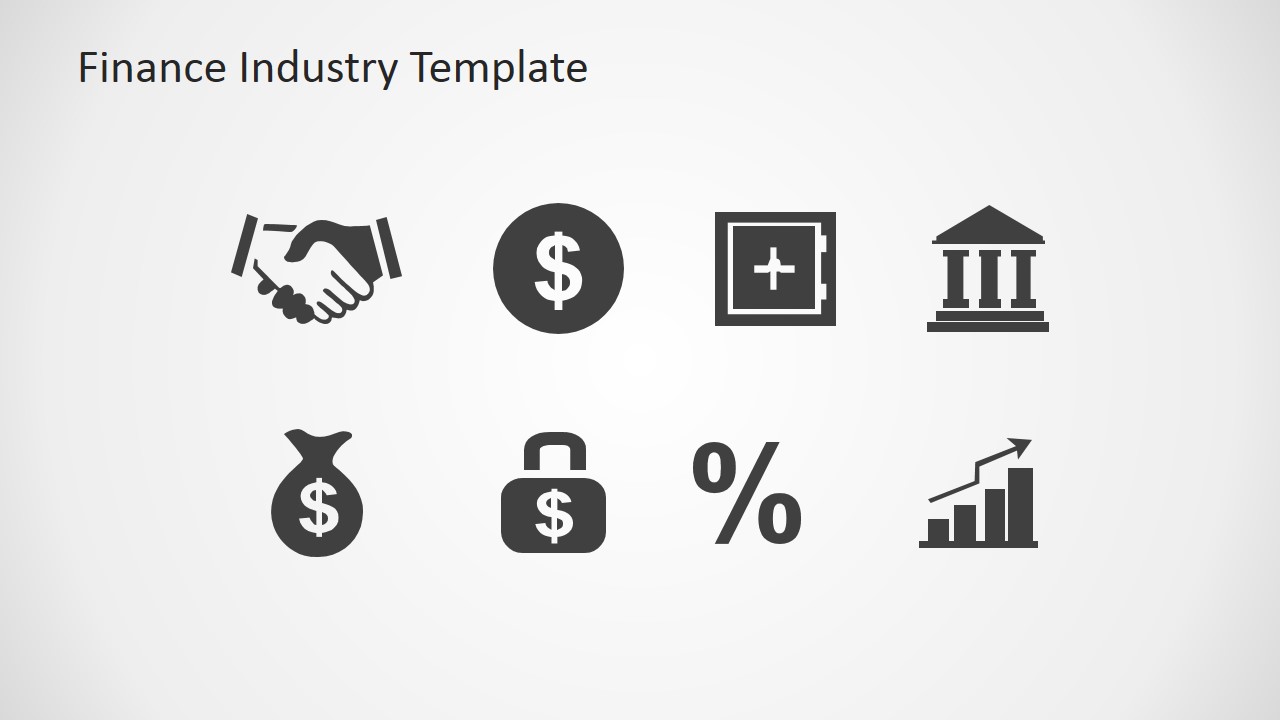 Featured on the PowerPoint slide are Finance Money and Banking PowerPoint Icons. This slide provides professional PowerPoint Icons featuring the Finance and Banking Industry. These include symbols for handshake, money bag, safe box, a pillars building featuring a bank, a money bag, a padlock with a money symbol, a percentage Icon and a bar chart with an arrow trend of increasing market. All the icons are created as PowerPoint Shapes. The user can edit all their properties without losing visual quality.
These icons can be used in business presentations to provide context and help the audience gain a quick understanding of the content of the report. These can also be used to enumerate different aspects of the banking industry.
Return to Finance Industry Clipart for PowerPoint.