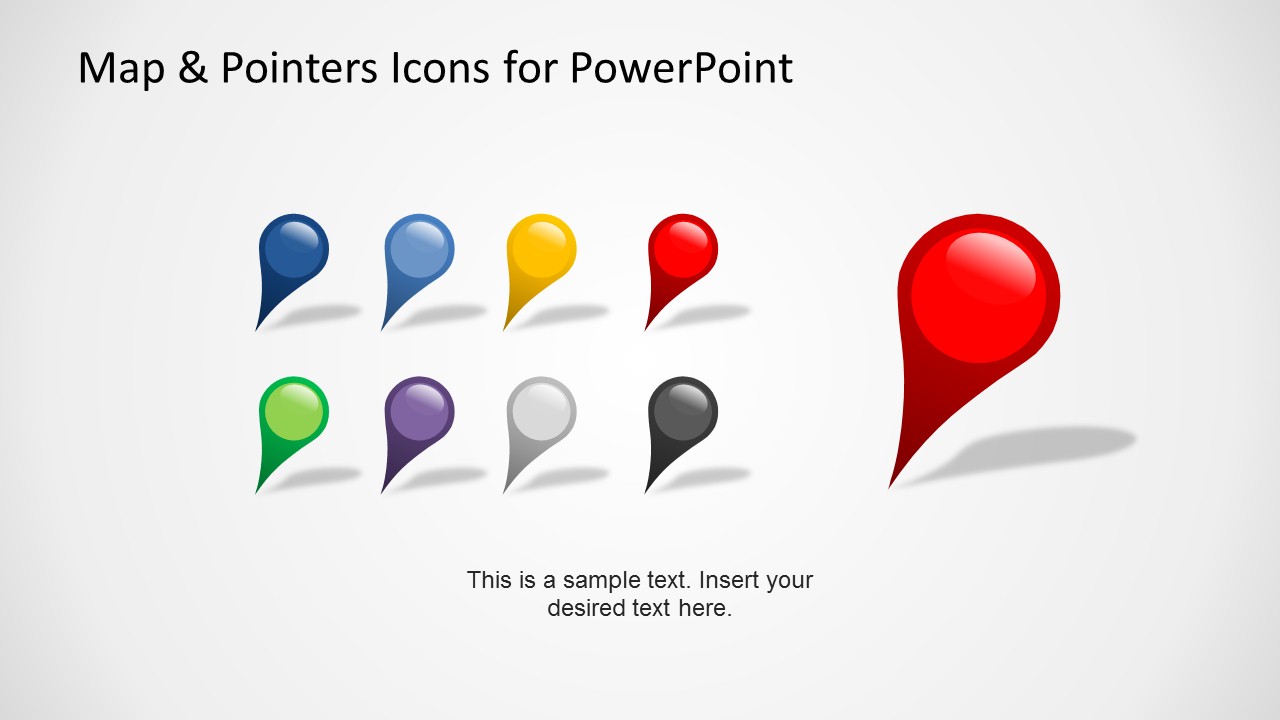 Featured on the slide design is a Set of Diagonal Map Point Icons for PowerPoint It includes a collection of creative map pointer icons and shapes that can be used to pin a location in a PowerPoint map. The collection of colorful pins for PowerPoint lets the user highlight any desired map location using PowerPoint. This draws audience attention to the section of the map which the user wants to highlight.
The PowerPoint slide contains eight balloon pins of the same size. They are arranged in sets of four. The top set contains pins colored dark blue, light blue, yellow, and red. The bottom set pins are colored green, violet, gray, and black. A large version of the red balloon pin is located at the right side of the slide. The PowerPoint objects are 100% customizable and can be edited to suit the presenter's needs and preferences.
Return to Editable Map & Pointers Icons for PowerPoint.