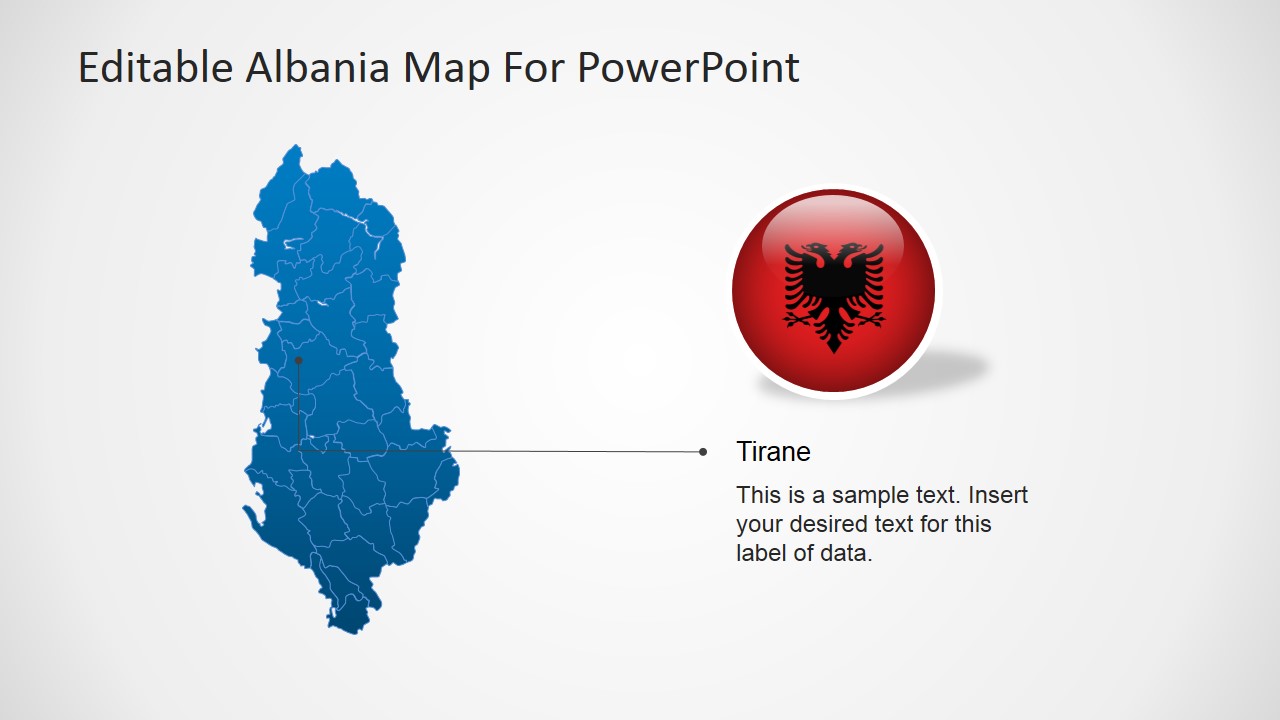 This PowerPoint design illustrates a much simpler version of a PowerPoint Presentation for Albanian Regions. It has the map of Albania with a point arrow and lines specifying a location in the map. The template can specify any number of locations in the map on a single page, depending on the preference of the user. Right beside the map is a circular image of the flag of Albania. The design is great of identifying different regions in the country along with some information about the place. The Capital of Albania, Tirane, is highlighted with a textbox and an arrow pointer.
The presenter can use the slide design to feature the country's capital, as well as its primary features which appeal to corporate investors. The PowerPoint slide can also be used to show the different pros and cons of setting up business in the country. The PowerPoint objects are 100% editable and can be customized to suit the presenter's needs and preferences.
Return to Editable Albania PowerPoint Map.