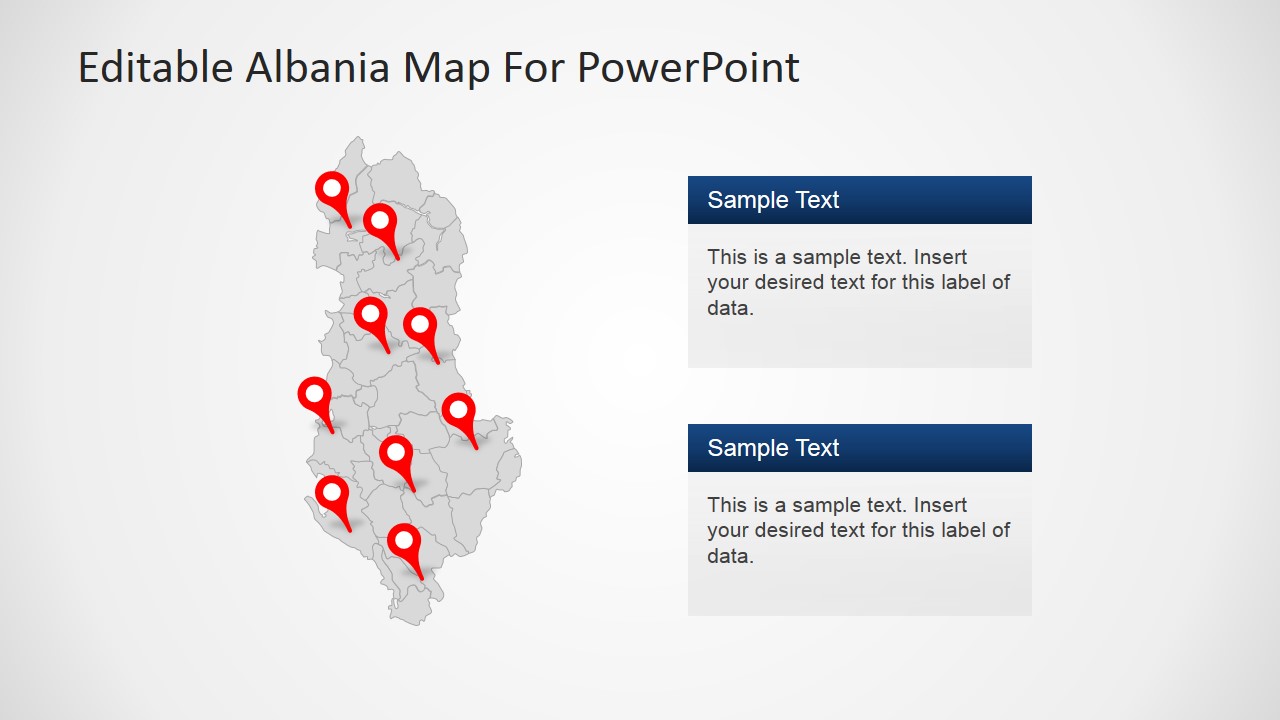 This PowerPoint design shows an Albania Lectures PowerPoint Slide. It has multiple balloon pins scattered across the map. There is no limit on how many pins can be placed. There can be rearranged in any part of the template. The map's geographical borders are visible even though the colour is altered. The presenter can edit any colour of choice for all the objects in this PowerPoint template and it will still maintain its image quality. In addition, any part of the template can be used for text boxes for any additional information. The PowerPoint objects are 100% editable and can be customized to suit the presenter's needs and preferences.
The presenter can use the PowerPoint slide to show different sets of information and statistics about the country. The balloon pins on the map can be used to show various locations on the map of Albania. This can aid the presentation of these locations as possible areas for the base of operations in the country.
Return to Editable Albania PowerPoint Map.