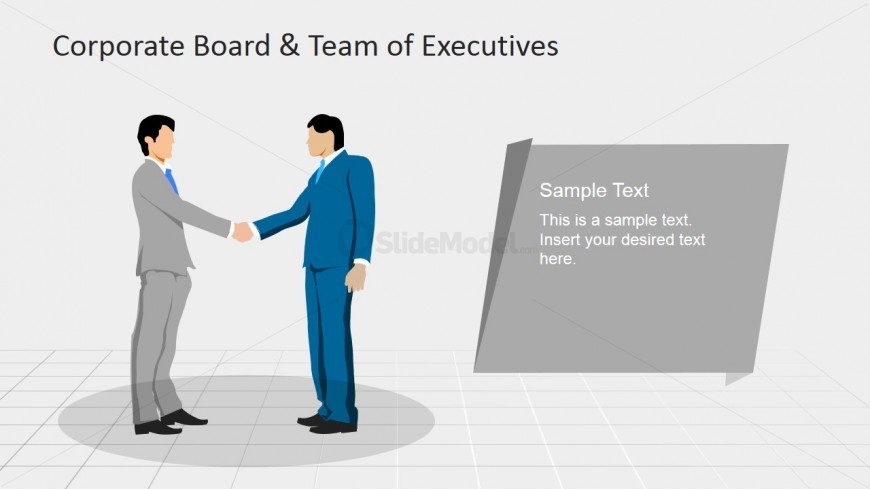 Featured in the PowerPoint template is a Two Executives in Handshake Clipart. It depicts a member of the corporate board greeting a member of the executive team. The PowerPoint clipart may likewise represent two colleagues with a harmonious professional relationship. This PowerPoint slide is suitable for presentations of the organization profile, its corporate board and executive teams, including the different scenarios typical in a corporate set-up and sales.
Desired text may be added on the placeholder as indicated. The clipart are not the usual stencil silhouettes but are decorated with flat colors. They are easy to adapt and may be modified depending on the need or preference of the presenter.
Return to Corporate Board & Team of Executives Template for PowerPoint.